CLEVELAND — Sept. 23, 2010 — PR 20/20 founder and president, Paul Roetzer, will speak at the HubSpot User Group (HUG) Conference on Oct. 5, 2010 at the University of Massachusetts Boston's Campus Center. The conference will unite HubSpot customers, users, partners and experts to share inbound marketing best practices.
Roetzer's presentation, "Give Your Audience the Content They Crave – Persona Based Marketing," will cover the importance of tailoring content and messaging to match the goals, concerns and preferences of target audiences. By creating buyer-persona focused content, companies can get found by the most qualified leads online, as well as build loyalty with existing customers.

Event: HUG Conference
Date: Oct. 5, 2010
Time: 7:30 a.m. - 4:30 p.m.
Location: UMass Boston's Campus Center (view map)
Registration for this event is available until Oct. 1. The event's Twitter hashtag is #HUG2010.
About PR 20/20
PR 20/20 is an inbound marketing agency and PR firm specializing in content marketing, public relations, social media and search marketing. Based in Cleveland, PR 20/20's business model provides access to professional services and consultation, without the prohibitive hourly rates charged by traditional firms. For more information, visit www.PR2020.com.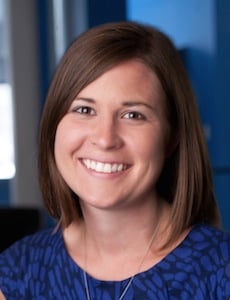 Tracy Lewis
Tracy Lewis is the director of talent and a senior consultant at PR 20/20. She is also the community manager for Marketing Agency Insider. She joined the agency in March 2009 after graduating from Ohio University. Full bio.