Editor's Note: The following excerpt originally appeared in Content Marketing Fast Forward. See the full article here.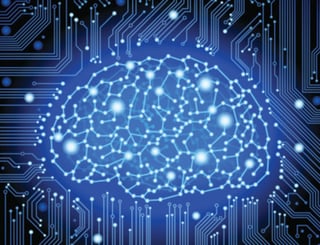 Despite advances in marketing automation, much of the technology marketers rely on to plan, execute, and evaluate content marketing campaigns is elementary. But artificial intelligence (AI) possesses the power to change everything. Artificial intelligence is the science of making machines smarter, which in turn augments human knowledge and capabilities.
While traditional marketing technology is built on algorithms in which humans code sets of instructions that tell machines what to do, with AI the machine creates its own algorithms, determines new paths and unlocks unlimited potential to advance marketing and business.
It may seem like a futuristic concept, but AI-powered technologies are already being used today by companies like Amazon, Salesforce, and HubSpot to improve marketing and sales. In the process, AI will change how brands organize their content marketing.
AI Takes the Human Guesswork Out of Content Marketing
Artificial intelligence excels at analyzing huge amounts of data to surface insights, predictions, and prescriptions that humans find difficult or impossible to see. In content marketing, AI has the potential to analyze content composition and performance, compare this data to historical or industry benchmarks, and recommend actions based on that analysis. Using AI, content marketers can plan and organize their campaigns faster, more effectively, and without human guesswork.
In fact, AI is already able to help content marketers:
Discover, write, and automate content at scale.
Test, optimize, and personalize content.
Create ad copy and manage digital ad campaigns.
Draft and publish social media campaigns.
Review analytics and write performance reports.
Recommend strategies and allocate resources.
One example of AI in practice is HubSpot's Content Strategy tool. The tool helps marketers target relevant content topic clusters, validate content ideas, and measure potential performance. Another tool, Automated Insights, automatically creates narratives from data-driven content, allowing marketers to focus more on strategy and promotion. IBM Watson Analytics can surface insights from content performance data to help you plan around which content works best.
These are just a few of the AI applications that can and will free up content marketers to perform higher-value creative tasks, such as content creation, curation, and promotion. In the process, these tools will usher in a new era where content marketing professionals who embrace AI will evolve to tackle higher-value roles rather than find their job automated out of existence.
See what other leading content experts have to say in the latest issue of Content Marketing Fast Forward.
Interested in Learning More About AI?
The Marketing Artificial Intelligence Institute is a content hub created and powered by PR 20/20 that explores the current and future potential of AI, machine learning, deep learning, and cognitive computing to transform marketing. We publish exclusive interviews with AI providers first to our list. Subscribe today to get regular updates from the Marketing AI Institute, and check out these posts to help get you started: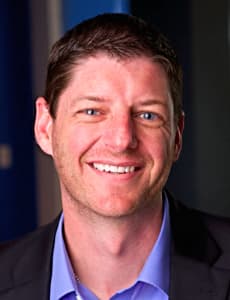 Paul Roetzer
Paul Roetzer is Ready North's (formerly PR 20/20) founder and senior advisor, as well as the founder and CEO of Marketing AI Institute. He is the author of Marketing Artificial Intelligence (Matt Holt Books, 2022) The Marketing Performance Blueprint (Wiley, 2014), and The Marketing Agency Blueprint (Wiley, 2012); and the creator of the Marketing AI Conference (MAICON). Full bio.