Editor's note: This post was originally published in May 2013, and was updated in August 2017 per latest best practices and data.
Why do we need a blog? What is the ROI of social? What if we get sued? I want to review this before it's published. Who will own this?
Sound familiar?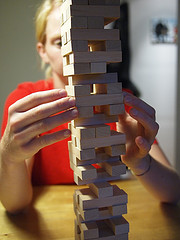 At times, working in a marketing department can feel like being on trial. You're constantly defending programs, proving value, fighting for dollars.
HubSpot's 2017 State of Inbound Marketing annual report asked marketing teams about their top challenges. While only 7% cite executive sponsorship as their paramount challenge, 40% indicated that the most common challenge—proving ROI—points to a crucial need to drum up and perpetuate internal support.
My own experiences echo these findings. The primary reason I've seen inbound marketing programs get squashed is not lack of resources, lack of data or lack of success, but lack of buy-in.
Buy-in starts with the gatekeepers, of which there are many. For instance:
Legal fears the company blog will violate copyright laws.
Human Resources is uneasy about adopting an employee social media policy.
Sales is unsure of handing over its customer database for email marketing campaigns.
IT pushes back on providing the technology foundations and support for advanced, integrated marketing programs.
Ownership and top executives are uncomfortable with greater transparency and personal brand management.
They just don't get it, we say, rolling our eyes. So behind the times. We know better. But do you really think your colleagues are putting up roadblocks because they think digital marketing is a fad? Or is it something more?
Solving common organizational struggles requires peeling back the layers, and getting beyond the what to the why. Legal, HR, sales and IT are, at their core, people—with motivations, uncertainties, confusion and fear.
The Real Reasons Inbound Marketing Is Scary
Traditional, outbound marketing (print advertising, direct mail, coupon books, etc.) is familiar, and therefore easier to endorse. Inbound marketing, like anything new, brings its own learning curve and specific set of challenges. To those who spend day in and day out evangelizing the benefits of inbound marketing, it's easy to miss the dangers.
So whose heads are more buried in the sand? It's time to walk around in the cynic's shoes. It's time to look at the scary side of inbound.
It Requires Understanding.
We need to talk like our customers, and understand their motivations, pain points and frustrations—on a level beyond what most professionals have ever attempted.
Says C.C. Chapman (@cc_chapman), author of Amazing Things Will Happen:
And if we don't, we will be rejected as frauds. This is no small challenge.
It's Inherently Transparent and Social.
Inbound marketing requires a level of openness and transparency previously unheard of in the corporate world. This fear is lost on inbound marketers, who tend to be innately social.
This group, sometimes called digital citizens or hybrid marketers, is comfortable with online transparency. Some of us willingly share more with strangers on the web than we would at the holiday dinner table. This mindset is absurd to the digitally walled-off.
You're likely to spot apprehensions among legal advisors, whose jobs hinge on saying what they mean and meaning what they say, and the c-suite, who are accustomed to polished, traditional corporate communications. If complaints are coming from human resources, they're likely unsure of how to police behavior in these uncharted waters.
It Risks Rejection.
Blog visitors might leave a nasty comment. Customers might post a negative review. A company Facebook page might get hijacked by critics.The blessing–and curse–of inbound marketing is its bidirectional nature, allowing us to connect with our audience on a level we've never experienced before. In return, we get the good, the bad and the ugly.
Inbound marketing leaves a million "what ifs?" scattered about like a minefield. A healthy dose of, "What if our competition gets there first?" should go a long way in encouraging doubters to take a leap of faith.
Once again, executive level–who might not be as accustomed to responding to criticism as, say, customer service–are likely to be thrown by negativity.
It Requires Integration with Broader Marketing Programs.
Which requires resources—usually IT resources—to create and support a new infrastructure. Technology integrations mean additional budgets, learning curves and demands on the IT team in order to establish a close-knit ecosystem of IT, marketing and sales.
Fortunately, the rise of marketing SaaS solutions and marketing intelligence engines make technology more accessible to marketers than ever before, provided they have the technology skills to adopt them.
It Demands Accountability.
Numbers don't lie. You might receive push-back from sales for this reason. With improved marketing and sales integration, we have optics into the entire funnel and can see exactly where leads are being lost. This requires answers, and necessitates change. Those happy doing things the way they've always been done will not like this.
How to Rally Support for Inbound Marketing
Be Proactive in the Conversation.
When you sense push-back coming, it's tempting to "ask for forgiveness, not permission." Don't. Bring affected parties into the discussion. View them as a partner essential to your success—because they are if you want to have a closed-loop marketing strategy.
Consider hosting quarterly cross-team meetings to highlight major projects and initiatives, and better align teams on an ongoing basis.
Come Prepared.
Be prepared to articulate the goals of your program(s), your objectives to achieve those goals and how your team intends to execute and manage them.
Identify clear roles and responsibilities. Brainstorm contingency and crisis management plans. When facing human resource departments and legal teams, online behavior has little precedent, so bring research of best practices to educate and start a conversation early.
Listen—and Understand.
Listen to stakeholder concerns and empathize with their hesitations. (If you still don't get it, go back to the beginning of this post and start over. Repeat as necessary.)
Acknowledge the potential downsides, and propose a course of action based on best practices.
In other words, demonstrate sound judgment and common sense. By writing off their concerns, you convey that you operate on a different judgment compass, which is a quick way to get cynics to lose faith in you.
This is when it becomes more important than ever before to recruit the right marketing talent. An advanced team anticipates challenges, acts with agility, and continually delivers results.
Start Small and Build Trust.
It can be frustrating, but quell the urge to go behind naysayers' backs. Decide on a plan, and stick to it. By respecting the process put in place, they're more likely to trust you and back off over time. If possible, build a review into the original agreement–e.g. we'll schedule a meeting one month from now, evaluate the new process and revise.
For many, making the company more "social" becomes less daunting once they see it in practice. Yammer is a great way to introduce digital branding to your organization. Because it's an internal enterprise social platform, it can be viewed as a sandbox for appropriate online behavior and the benefits of social as a business tool.
Establish Builders, and Highlight Drivers for Early Wins.
Start small, but also start smart. While you're wise to make "builders," or foundational projects, a priority, it's equally important to identify "drivers"—marketing activities that make things happen.
And to the 25% of marketers struggling to prove ROI, Laurel Miltner (@laurelmackenzie) puts it well:
"We can no longer hide behind soft "data" like impressions, ad equivalency, or big-hit campaigns. Nor should we rely solely on outputs—such as number of emails / mailers sent, number of blog posts published or frequency of social status updates—to showcase our worth. . . Rather, it's time for marketers to hold ourselves accountable for having a true impact on business success."
Look for opportunities to make a measurable impact so you can start to illustrate success and sustain internal support.
Pick Your Battles.
You may have to make some compromises in the beginning, or start out your programs smaller than you'd hoped. However, advocating on behalf of your audience—for permission-based communication; for objective, high quality, useful content; for acquisition that doesn't compromise retention—is a battle worth fighting every time.
Join us at the Cleveland HUG and learn how you can strategize marketing, tech and talent to become your organization's key change agent.
Taylor Radey
Taylor Radey is the director of marketing and a senior consultant at PR 20/20. She joined the agency in April 2013 with a background in digital and content marketing. She is a 2009 graduate of the E.W. Scripps School of Journalism at Ohio University, where she received a Bachelor of Science in Journalism, with a focus in public relations. Full bio.