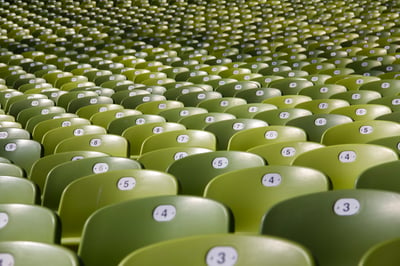 Goal-oriented marketers aim to produce top-notch results that prove their efforts are worth it. Take content creation: We want to produce the most effective assets, reach the right audiences, and in turn, gain more website visitors, obtain leads and boost our site's rank.
But, while a good content asset is useful, what if you aren't reaching the right audiences? Or, what if you aren't reaching any audience at all, and your time is wasted on stale or unusable content?
As a simple example, take into account the amount of time it takes to produce a blog post. According to HubSpot, about 30% of marketers spend two to three hours writing blog posts. Now, multiply that by the two, three or four posts you're producing in a week, and suddenly, you've devoted almost an entire workday to blog production, just to have no one read your efforts.
This is where maximum content distribution comes into play. Read below to learn several different promotion strategies, along with ideas to maximize your content's ROI across three different types of audiences.
Content Distribution Strategies that Span Wide
When it comes to content distribution, PR 20/20 follows the 80/20 distribution approach, which states that 80% of your time and efforts should go to promotion, while the other 20% should be spent creating it. In other words, if you spent less time on the quantity of content and more on the quality of distribution, you gain the opportunity to connect with more online audiences and increase overall reach.
Meanwhile, another strategy to follow is coined by author and fellow marketer Andrew Davis (@DrewDavisHere). The tiered-distribution approach suggests that too many marketers are finding spikes in analytics during promotion, rather than building a strategy to continually distribute. Davis recommends that marketers should work to enhance promotion plans by distributing content in the following tiers:
Start with relevant, owned contacts.
Share on social in a staggered approach to not oversaturate unengaged audiences.
Attract new audiences with paid once content has been shared with owned audiences.
Turn to earned media with a strong PR plan to gain placements and social proof.
Now that you understand the types of distribution available, continue reading for actionable tactics to reach audiences.
1. Owned Audiences
As Davis suggests, when diving into promotion, why not start with the audiences who trust and know your product or service the best: your owned contact or customer database. No matter the amount of contacts you have, there are plenty of ways to let them know new content is available.
For example, picture you just finalized an ebook. Promotional efforts to get that ebook out to your owned audiences include:
Sending alert emails to your database when the new ebook is available. Highlight the key insights that will entice them to click through to a landing page. Consider segmenting your audiences and only blasting those who would find the information relevant, rather than spamming your entire database with content they likely won't find valuable.
Publishing blog posts that introduce the topic like a deep dive into a specific detail in the ebook, or outlining the key points with calls to actions (CTAs) to download the full content. Also, if your ebook is evergreen, consider adding relevant topics to your content calendar to promote in months to come.
Placing CTAs across your website that encourage visitors to download. For example, if your ebook is vertical-market specific, put a sidebar CTA on your site pages that speaks directly to that market.
Creating repurposed content from the larger asset. Consider a checklist, infographic or shorter form of the ebook to give away key highlights, but still encourage the reader to download the full content.
2. Paid Audiences
Now that you've shared your content with your loyal contacts, it's time to branch out to those who may be unknown via paid media. Two avenues to consider include:
Implement paid social media ads. Consider the platform your audience is most active on (ex: Facebook, LinkedIn, Instagram, Twitter, Pinterest, etc.), and promote your asset with paid social ads. Prices range broadly across each platform, but can yield high return on brand awareness, click-through rates and conversions.
Research pay-for-click (PPC) ads. PPC ads are valuable for brand awareness and lead generation. They can be particularly useful for content distribution to increase leads and downloads. For example, if your asset is an ebook that details how to improve content marketing efforts, figure out what keywords visitors would be searching that are relevant to your content. From there, load those keywords into AdWords, create enticing ad copy and set up custom landing pages that speak directly to the offer and the benefit of downloading the asset.
Remember that when it comes to paid media, testing copy, creative and CTAs is important to see improved click-through rates and conversions.
3. Earned Audiences
Outside of paid or owned, you're also left with earned audiences to boost brand awareness, build third-party credibility and increase downloads. Some earned audience tactics include:
Pitch relevant media about featuring the assets. Or, offer to submit a guest post to take the effort off their plate, while including CTAs to the content's landing page.
Push out content on syndication channels to help reach a wider audience. Examples of these tools include scoop.it, Contently or Outbrain (just to name a few!).
Share content with industry influencers via an ungated copy (if the asset is a gated, premium content piece) to see if they'd be interested in writing about the asset.
Now it's your turn— take inventory of what content you have that needs some promotion TLC. Use the tactics listed above to get the biggest bang for your buck and prove high ROI for your content creation.
The ideas above are just some of the many ways you can maximize distribution efforts to get the best return on content. What other ways do you promote your content? Share your thoughts below.
Image credit: Pexels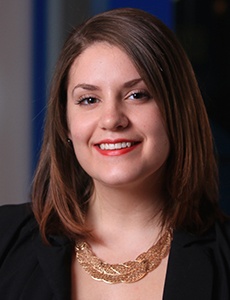 Shannen Laur
Shannen Laur is Ready North's director of growth and services. She joined the agency in December 2014 with a background in corporate communications and marketing. Shannen is a 2014 graduate of Kent State University's School of Journalism and Mass Communication.