It's INBOUND week, and our team has been soaking in all the amazing content from HubSpot product updates, to marketing and sales strategies and tips, and more.
One of the things I've always loved about HubSpot is the community of employees and users. HubSpot provides more than just marketing, sales, and service software, they also provide a network of other marketers looking to grow their businesses. Over the years, I've seen this evidenced in their HubSpot User Groups (HUGs), Partner Days, and online Community, among other ways. I have learned so much from other HubSpot customers and partners, and gained quite a few valuable friendships along the way.
So, how do you build a brand of loyal, "ride or die" followers that will advocate for you? Shana Sumers, Head of DI&B, Community Programs at HubSpot, spoke on just that during her HubSpot session, "Community Building with Customers."
See below for key tips from Sumers' presentation.
1. Talk to Your Customers
The first step in building a community of diehards is to really understand who your customers are, both professionally and personally.
Talk to a diverse group of them to find out answers to the following questions:
What are your challenges?
Where do you go to find answers?
What would you find valuable in a community?
What would get you to spend time in a community?
What does your day-to-day look like?
From there, you can brainstorm how to really solve their pain points.
2. Hang Out Where Your Customers Are
Next, join the communities that your customers are already a part of. Know where they hang out online (social media, hashtags, groups, chat rooms), what they are reading (publications, newsletters, blogs) and how they engage with one another (meetups, events, conferences). Be an active listener and participant in these communities to really understand what your customers are talking about and how they engage with one another.
Use what you learn in steps one and two to build a community that really caters to the needs, preferences, and interests of your customers.
3. Collaborate Inclusively
Identify opportunities to collaborate with your customers to make them feel invested. However, be sure to do so in an inclusive way. Diversify the types of customers you promote as featured members, in blog posts, in videos, and other community resources.
The goal is to make each person in your community feel heard and valued, and the only way to do that is by representing all the different walks of life and experiences that your customers have.
4. Show Up in Your Community, Consistently
Your community is not a one-way street; if you want customers to show up, then you need to show up too. This will take time. Building a community is long-term investment, not a quick win.
Sumers offered the following best practices:
Reach out to members regularly, and no, this doesn't mean setting up a bunch of automated workflows. It means taking the time to really build personal relationships.
Provide rewards to super users in your community.
Share regular updates—both positive and negative. Nothing is sunny all the time, sharing challenges can help build trust with community members.
Be consistent in responding to questions and implementing community feedback.
Recognize important dates in members' lives—e.g. birthdays, anniversaries, and promotions.
Provide resources regularly that will help alleviate community member pain points.
Have a face to your community, and respond like a person—not a robot. Let them get to know you in the same way that they are letting you get to know them.
Community Does Not Equal Social Followers
Your community is not the same as a group of people following you on social or liking something you post. A true community will take action on your behalf, and give you their time—everybody's most valuable asset! This type of fandom can do wonders for your business in terms of loyalty, collaboration, and advocacy, but it takes time to nurture and grow.
Are you building a customer community? We'd love to hear your experiences and tips in the comments!
Want more actionable marketing tips? Subscribe now to our newsletter and we'll deliver them straight to your inbox.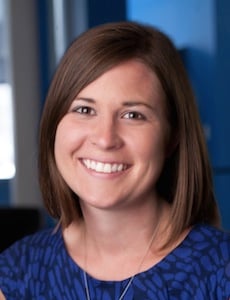 Tracy Lewis
Tracy Lewis is the director of talent and a senior consultant at PR 20/20. She is also the community manager for Marketing Agency Insider. She joined the agency in March 2009 after graduating from Ohio University. Full bio.