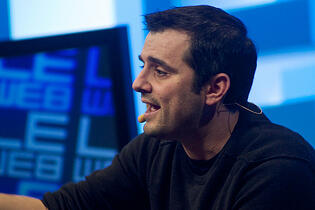 When serial entrepreneur and CEO of VaynerMedia (@varynermedia) Gary Vaynerchuk (@garyvee) wants to learn about a new app or feature, he doesn't just read about it. He spends the time using it.
When it comes to Twitter's new video feature, Vaynerchuk has taken the time to respond to each person that tweets at him. And he'll continue to do so because he believes Twitter's new feature is a game changer.
Gary shares his insights on why Twitter's new video feature matters for engagement, not just content. (Below republished with his permission.)
---
Why Twitter's New Video Feature Matters for Engagement, Not Just Content
This past week, I have spent several hours using the new Twitter video feature.
But probably not in the way you think.
I was responding to people. One by one, individually with the new Twitter video upload. Answering questions in real time. I was listening. And this is why I'm so excited about this new feature.
People respond to effort. When a celebrity favorites your tweet, you're excited. Someone you admire likes a photo of yours on Instagram, and it makes you feel good. Because it's not about the 100th of a second it takes to double tap that photo. It's about the fact that they looked at your profile. They chose a photo. They saw it. And then they liked. That interaction, which takes all of five or six seconds, really touches a lot of people.
Twitter has taken it to the next level.
They've set up a perfect Thank You Economy situation. I've been waiting for something like this, and I've wanted it to do it before, but there was too much friction on the platform. Now they've done all the work for you, and all you have to do is get in there and engage. It takes me nine to twelve seconds to make a video and reply, but those extra seconds hold a lot of meaning. Not to mention it's more personal, visual, and we are living in a world where the visual is often regarded as a better engagement than the written.
There's also more room to set the tone. A lot of things can get lost in a tweet. I might say "thnx" but that person isn't 100% sure what my tone really was. But with Twitter video, the message comes across loud and clear.
It's fifteen seconds of your attention on one person instead of two seconds. You know what that means? We are in control of the one asset that we all give the most fucks about: time. Time is so incredibly precious to people. They hate when it's wasted, and they are impressed when you give them some of your time.
That is what excites me most about Twitter video. Giving time to people. More time. Personalized time. And that is awesome.
Image Source: Adam Tinworth via Flickr Creative Commons
---
Like this? Subscribe to the PR 20/20 Blog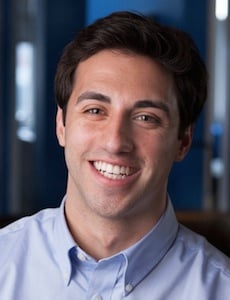 Sam Brenner
Sam Brenner is a consultant at PR 20/20. He joined the agency in July 2013, with experience in technology sales and marketing his own music. Sam is a 2009 graduate of John Carroll's communications department, and has been a proud Clevelander since 2005. Full bio.