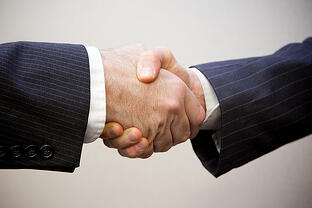 What do Google, Salesforce and HubSpot have in common? They've realized that partner programs are a powerful way to catalyze reach, sales and loyalty.
Adding a partner program to your marketing strategy can help you build strong relationships with other companies, extend brand reach, tap into new markets and boost sales revenue.
Looking to create or improve your own partner program? Attract and keep partners engaged with these best practices from HubSpot (@hubspot), Google (@google) and Salesforce (@salesforce).
1. Tier Partners Based on Quality
HubSpot has a growing partner community with 2,050 agency partners in 65 countries.
To attract potential partners, HubSpot offers a Partner Tier program. Tiers include silver, gold, platinum and diamond, and are determined based upon specific qualifications, including monthly recurring revenue, client retention and success. In exchange for achieving these goals, partners earn benefits such as exclusive access to valuable information, tickets to HubSpot's annual INBOUND conference and more.
Integrate tiers into your business' partner program to showcase existing partners, adding program credibility. Tiers have the added benefit of incentivizing existing partners to reach the next level.
In addition to a tiered program, HubSpot also strategically places calls-to-action throughout its website to encourage agencies to sign up.
2. Offer and Require Accreditations
To ensure its partners are highly valued, Google gives them the opportunity to become certified in AdWords, Analytics, Video Ads and Shopping to enhance professional accreditation. It requires AdWords certification for membership.
Requiring certification gives more than 5,000 Google partners knowledge and expertise that they can use to excel in their industries. Once partners have passed the AdWords certification and qualify for Google Partner status, they receive an official badge that can be used on business cards, emails and more to demonstrate credibility to clients.
3. Give Partners Exclusive Access to Ongoing Training
Salesforce partners are application vendors and consultants, offering a wide range of professional services.
Salesforce offers partners exclusive access to product release information and active beta and pilot programs through its Partner Roadmap webinars. In these sessions, Salesforce staff discuss upcoming product features and how they will impact partners.
Salesforce also encourages partners to participate in the Partner Roadmap Chatter Group. This group gives businesses the opportunity to discuss products and ask any questions they may have. Having a Partner Roadmap as well as a discussion forum gives them the chance stay up-to-date with the latest product features and connect with each other.
Industry-related content is also accessible through its developer blog and partner Twitter account (@partnerforce), providing additional resources for partners to reference.
In short, nurture a partner program by committing to the happiness and success of your partners, and you'll be on the road to mutual success.
What best practices do you follow for a successful partner program? Share them with us in the comment section below.
Image Source: Flazingto Photos via Flickr Creative Commons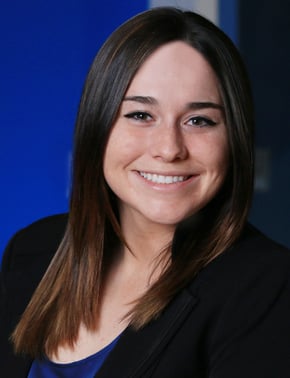 Allison Melnik
Allison Melnik is a consultant at PR 20/20. She is a 2014 graduate of Kent State University with a concentration in organizational communications and public relations. Full bio.