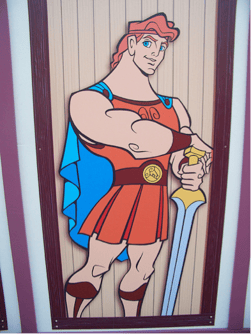 What do these companies have in common?
They all employ growth-hacking techniques to drive success. Meaning, they run continual marketing and product experiments with scalable growth as the core objective—all along learning and applying new strategies to expand the business.
But how do you do it? In the SXSW 2015 session, "Secrets of Growth Hacking: From Zero to $50 Million," growth hackers Sean Ellis (@SeanEllis) and Tammy Camp (@TammyCamp) provided their first-hand experiences.
Read on for key takeaways from their talk.
Growth Hacking Fundamentals
To employ growth-hacking techniques, you must first be ready to scale, and have the fundamentals in place to effectively target and measure your experiments.
1. Determine product market fit. Measure consumer interest levels before investing in a product. Use surveys to define your target audience and their demographics. A deep understanding of core users will help you better target growth strategies, and determine whether a product is worth the time and money needed to grow.
2. Identify business goals. Define success—is it new customers or ongoing customer engagement levels? The metrics that you select at this stage will influence how you prioritize and evaluate growth hacks later.
3. Mirror your business goals in analytics. Whether you use Google Analytics, Crazy Egg, KISSmetrics or another tool, configure events to measure whether business goals are achieved. Proper analytics setup is crucial in determining an experiment's impact.
4. Define product value. Are people having a valuable product experience? If not, then you're going to have a hard time growing the business. Build a value deliverable sheet based on survey responses or retention cohorts. If 100 people start using your product and a few weeks later, all 100 people are still using your product, that's a good sign that your product is valuable. Ellis commented that in early companies, he usually sees one out of ten people returning.
5. Determine product worth. Are you ready to scale sustainably? Ellis recommended asking people: "How would you feel if you couldn't use this product anymore?" If 40% of people say that they would be "very disappointed," then your company is a grow-able business. But don't get discouraged; if you uncover a lower percentage, then work your individual segments (see below) further to increase that percentage.
6. Befriend active user segments. Drill into your most active users.
Who are they? What is their profile?
From which marketing channel did they originate (e.g. paid, social)?
What was their intent when they signed up?
What is the main value that they get from the product?
Use this data to refine messaging and attract more of the same types of people. You'll start building traction in specific user segments. These loyal, happy customers can then be leveraged to drive sustainable, scalable growth.
Let the Experimentation Begin
With a truly valuable product in your back pocket, growth can really accelerate. That said, you don't know which changes will have a high impact on growth until you test them. That's why frequent experimentation is the best way to fuel growth.
1. Set a cadence goal. Commit to running a certain number of experiments each week. Ellis' team runs three per week, but he noted that HubSpot's Sidekick teams runs upward of 30 per week. Find a number that your team is comfortable with, and stick to it. Remember that not all tests need to be large—some could be as simple as A/B testing a page title. Regular, frequent testing helps uncover quick wins faster.
2. Create an idea backlog. If you're going to run three to five tests per week, then you need a large backlog of ideas. Encourage your team, external partners and customers to submit their improvement ideas to you, and then score them based on their impact potential and ease of implementation. Keep a running list of prioritized ideas that can be tapped into at any time.
3. Be clear on your hypothesis. Before running an experiment, identify the metric that you are trying to move. After the test, compare results to your hypothesis to determine whether the desired impact was achieved.
4. Measure, and learn. Even if an experiment proves unsuccessful, what can you learn from it? Document findings, and use them to spur other tests or to fuel product/marketing updates.
What growth-hacking techniques have you found successful? Share your lessons learned below.
---
Like this? Subscribe to the PR 20/20 Blog!
Image Source: Loren Javier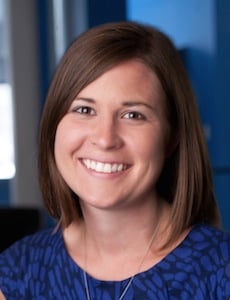 Tracy Lewis
Tracy Lewis is the director of talent and a senior consultant at PR 20/20. She is also the community manager for Marketing Agency Insider. She joined the agency in March 2009 after graduating from Ohio University. Full bio.