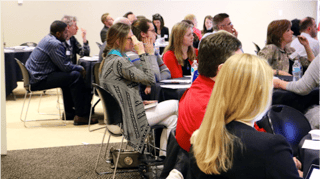 You know the drill. As marketers, we are forever pressed for creative, performance-driven ideas. In the era of fast-paced, connected consumers, we must constantly evolve to prove our marketing success. And, we must do it quickly.
In a recent blog post, Paul Roetzer articulates the challenge:
"There have never been more choices for marketers. There has never been more noise. There has never been more demand for performance."
To solve for business growth challenges, PR 20/20 organized an interactive Cleveland HubSpot User Group (HUG) event on Wednesday, March 23 featuring the Marketing Growth HackathonTM. In as little as one hour, attendees collaborated to come up with campaign ideas that could be activated in as little as 30 to 90 days. (Sending a special thanks to Advance Ohio for hosting the event!)
The Marketing Growth HackathonTM: HubSpot Edition
We invited Cleveland HubSpot users to join forces and collaborate during an interactive workshop led by Paul Roetzer (@paulroetzer). During the hackathon, Paul presented the six-step planning model and facilitated group brainstorming to identify campaign ideas with the greatest probability of success. At the end of each hackathon, marketers are left with:
Prioritized and simplified marketing goals.
Dynamic campaign ideas.
Insight on how to apply new technologies and processes to improve efficiencies.
Greater value in a HubSpot license.
At the HUG, we brought together creative minds from all marketing disciplines and backgrounds to unlock the true value of results-driven ideas. Each group walked away with unique ideas that have both a high impact rating and ability to execute.
Check out more information about PR 20/20's Marketing Growth Hackathon model in this blog post or this free webinar.
Resources and Templates for Marketing Acceleration
Marketing is always changing to meet consumer demands. Sometimes, we just need a little inspiration to prove measurable success. Why not rely on outside resources and templates to lead the way?
That's why we've compiled 18 of our favorite HubSpot (@HubSpot) resources and templates for quick marketing wins.
Bonus: 15 PR 20/20 Resources
For more quick marketing success, here's a roundup of PR 20/20 resources to accelerate marketing success that can be executed via HubSpot or another marketing automation platform.
Looking for more resources? Gain access to our exclusive collection of resources in the Performance Pack Plus.
Photo credit: Allison Kurz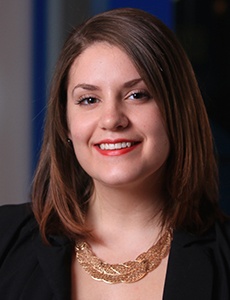 Shannen Laur
Shannen Laur is Ready North's director of growth and services. She joined the agency in December 2014 with a background in corporate communications and marketing. Shannen is a 2014 graduate of Kent State University's School of Journalism and Mass Communication.