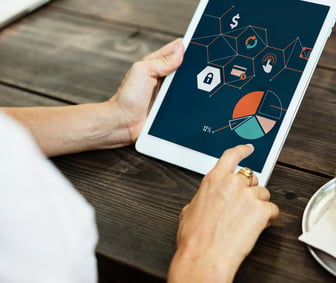 Oh, premium content. We as marketers love our ebooks, whitepapers and infographics— they're mutually beneficial pieces of content for both us and the downloader.
On the marketing side, we're able to gate our content behind a form to gain rich lead generation intelligence, like basic contact information, persona type, content interests or funnel stage. Armed with that info, we can then enroll leads into future marketing programs that are most relevant to them.
And if you're lucky enough to use an automation tool like HubSpot, you're granted access to pre-conversion contact history (previously visited website pages, source, etc.).
While it may seem like we're living in a harmonious land of checklists and ebooks, let's take a step back to reality.
In the technologically-advanced world we live in (i.e. consumers are used to ordering anything they want in one click and it arrives in two hours, or emails are delivered at the most optimized times with the help of artificial intelligence), why do we expect that a static PDF ebook will be enough to excite our audiences?
The truth is, your static PDF isn't going to cut it for much longer. But that doesn't mean premium content as a whole is dead. Instead, marketers simply need to shift to a more interactive experience. It's what our leads, prospects and customers are demanding.
Why Does Interactive Content Work Better?
Interactive content is more prevalent than we may even realize, and it could be due to the likes of media companies that have changed the landscape, like BuzzFeed. While many of us view BuzzFeed as the ultimate source to waste time on a Friday afternoon or post lunch, the media company has undeniably changed the way our audiences consume information.
From an interactive content standpoint, BuzzFeed has found success. According to Forbes, 96% of users who start a quiz on the site continue to get the final result. Do your ebook downloaders read 96% of the content you produced (or are you even able to track how far they got)?
While it may be hard to envision a less sexy industry creating a listicle or five-question quiz as a lead generation tool, it's not that far off. Yes, even you, manufacturing and finance marketing professionals.
Take it from the numbers:
Interactive content generates two times more conversions than static (passive) content.
88% of marketers believe interactive content can set them apart from the competition.
Interactive content generates four to five times more pageviews than static content.
91% of B2B buyers prefer to consume interactive or visual versus static content.
Beyond the quantitative evidence, a joint report between Content Marketing Institute and interactive content tool ion interactive explains the benefits of interactive content perfectly:
"Text, video, graphics, animation—every other kind of web content is ultimately a passive experience, no matter how interesting, engaging, or amusing. Only interactive content— as the name clearly states—allows the website visitor to turn from a passive "user" into a doer and an actor. Whether an extraordinary graphic such as Scaling Everest—or more common calculators, configurators, and quizzes—interactive content adds another dimension to the web that enables viewers to actively participate and effectively contribute to the meaning and the value of the content."
3 Ways to Incorporate More Interaction Into Your Content
Interactive content doesn't have to feel like the scary unknown. Using available solutions to build your content coupled with a smart strategy, you too can find success in ditching static efforts.
Below, we highlight three simple ways you can make your content more interactive.
1. Repurposed Ebooks, Infographics or Whitepapers
Just because your existing premium content lives in a passive PDF document somewhere doesn't mean that the actual meat of it— the written content— is the problem. Instead of feeling overwhelmed by creating a mass amount of new content, take what you have and future-proof it with an interactive twist.
Consider the following tips:
Include interactive elements throughout your ebook, whitepaper or infographic like quizzes, chapter ratings or dynamic charts that move with the user.
Add transitions to your content that encourage the user to continue scrolling or clicking, giving more emphasis or movement to key insights or takeaways.
Gate the content at certain points to tease an introduction and encourage higher conversions. Depending on the platform you use, you may be able to add a form after the first chapter, for instance. This gives the reader the motivation they need to download the full asset.
For an example of extraordinary interactive ebooks, whitepapers or infographics, check out The New York Times' Follower Factory report.

2. Assessments, Quizzes or Surveys
Assessments, quizzes or surveys allow users to self-select answers, while leaving you with rich data based on responses. Consider, in a few short questions, you can gain information like respondent pain points, buying preferences, persona type and more.
Before jumping right in and creating this type of interactive content, consider that there needs to be some type of value for the respondent. What will they get in exchange for the information they submitted?
There are plenty of quizzes or surveys out there that end with a disappointing "thank you page"— don't be one of them.
SnapApp notes that there are two main types of assessments to refer to as a starting point:
A "personality" assessment, or one where every possible response is tied to a category or value. So, if Respondent A answers mostly Option As, then they're one kind of "personality." If Respondent B answers mostly Option Bs, then they're a different type.
A range assessment or a scoring system. Each answer is assigned a point value and those points equate to a score. This type of assessment could be used if one type of answer is better than another (think: if a respondent answers all As, they may be more qualified than all Cs, so answer As would get a higher score). Or, this type of assessment is beneficial when assigning scores or percentages.
For an assessment, quiz or survey inspiration, check out HubSpot's easy-to-use Website Grader tool.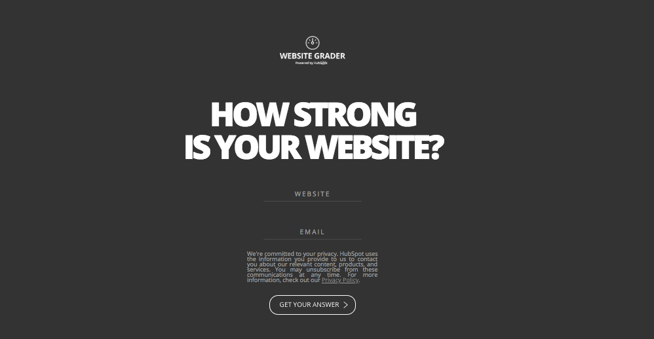 3. Webinars
Webinars aren't necessarily a new marketing tactic, but making them more interactive can be. Webinars give you the opportunity to interact with listeners versus simply talking at them (and hoping they're listening).
Before hosting your next webinar, incorporate the following interactive elements:
Audience polling
Audience quizzes (use data during webinar or in future materials)
Live chat
On-screen questions (to use for Q&A)
Show videos
Your webinar can only be as interactive as the tool you use to host it. Turn to solutions like Zoom, which offers features like the above to keep audiences engaged.
Interactive Content Solutions
Making your content more dynamic requires either developer knowledge or an all-in-one solution. Top tools like ion interactive, SnapApp and Foleon offer marketers pre-built interactive content templates without the help of a developer. Software review site G2Crowd also offers an overview of top rated content creation solutions.
Subscribe for More Tips to Keep Your Content Current
Receive helpful marketing advice that moves your business forward by subscribing to our blog.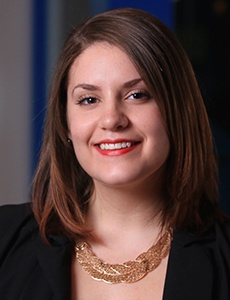 Shannen Laur
Shannen Laur is Ready North's director of growth and services. She joined the agency in December 2014 with a background in corporate communications and marketing. Shannen is a 2014 graduate of Kent State University's School of Journalism and Mass Communication.