My favorite local hangout is a restaurant less than five minutes from my house. The large food portions, reasonable prices and friendly staff keep my husband and me returning. But, they weren't always right down the street. Before moving to their current location, they were 10 minutes up the road.
When they announced the opening of the new, larger space, most established customers followed them eagerly. But would new customers be able to find this hidden gem?
That depends on where they are looking.
When searching online, the restaurant's address varies based on the website visited. Many local directories still feature the old address. In fact, a company search on Yext, a digital presence management software, found 46 location data errors across the directories and social sites in its database.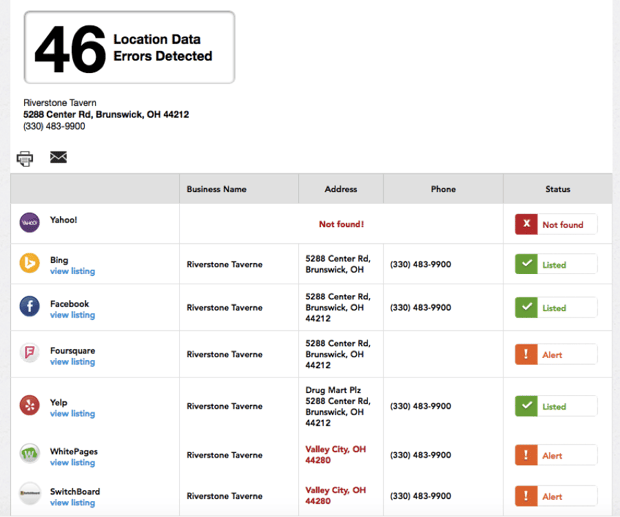 And my local hangout isn't alone in this regard. A 2013 study found that 43% of local listings are wrong with errors in business name, phone number or address.
The Downfall of Inaccurate Listings
Inaccurate listings can lead to poor brand experiences or even the loss of customers. Searchers should be able to find your contact information, easily. If they can't, you risk them doing business elsewhere with a company they can find.
Wrong information also confuses search engines, causing your business to show up lower on results pages. According to Moz's 2015 Local Search Ranking Factors report, the number-one difference-making factor in competitive markets for local search is "consistency of structured citations."
In other words, the more consistent your name, address and phone number (NAP) is across online directories, social sites, customer reviews and your website, the more likely you will be ranked higher in results.
How to Improve Your Digital Presence
Seek consistent and accurate NAP information for your business across the web.
To start, list all your company's locations and the contact information associated with them. Then, assess this information against what's published online. Our location scan app is a great tool to review current listings and identify errors.
With this information in hand, update your location with accurate contact information and value-add content. Though this can be done manually by claiming your listing on each directory, we've found this process can be tedious and time-consuming, and doesn't guarantee accuracy. The only true way to lock and control your listings is through a digital presence management solution. Note: PR 20/20 is a Yext agency partner, but other players in the field include MozLocal and Universal Business Listing.
When populating your listings, be comprehensive. Beyond contact information, include a business description, categories, hours, photos, videos, service offerings and more. Additional information improves your chances of appearing when consumers search the directory.
How does your local business fare online? Share your results below.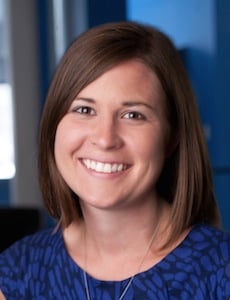 Tracy Lewis
Tracy Lewis is the director of talent and a senior consultant at PR 20/20. She is also the community manager for Marketing Agency Insider. She joined the agency in March 2009 after graduating from Ohio University. Full bio.