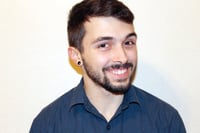 The following is a guest post from Bill Widmer (@TheBillWidmer). Widmer is a content marketing expert and freelance writer. He's also the author of The Proven 7-Step Method to Landing Guest Posts, a free step-by-step guide to help business owners get guest post spots on top sites.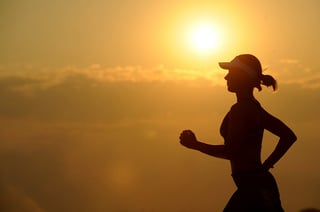 Content marketing isn't a sprint—it's a marathon. You can't expect to release a few good pieces and see immediate results. Even if you do consistently release a piece a month, a piece a week or even a piece a day, results aren't guaranteed.
Why?
Well, that's the question, isn't it? Why are you writing? If you're just putting content out there for the sake of putting it out there, it's highly unlikely you'll see a high level of success.
I don't mean "why" in some ethereal sense of doing a greater good (although I will talk about that), but why in a sense of strategic goals and purpose.
In this article, I hope to give you two key takeaways:
Down and dirty, actionable steps to creating a strategy for your content marketing.

A few deeper questions about the purpose of your content and your business.
Action Time: Developing a Strategy for Your Content Marketing
Did you know that 61% of the most successful content marketers (via @CMIContent) have a written strategy, and 81% have a solid idea of what content marketing means to their business?
And yet, only 37% of B2B content marketers have a written content marketing strategy.
Which percentile are you in? Do you have a written strategy, or even know what the goal of your content is? Why are you writing more posts, creating more videos, or designing more infographics?
It's time to get serious about your content marketing strategy.
Step 1: Write down your goals.
First things first: what's the goal? If you don't know your target, how will you ever know what success looks like for your business?
You should have two goals, at a minimum:
The overall objective of your content marketing strategy.

This could be building brand awareness, increasing your email subscriptions, growing your bottom line or something to that nature.

The objective for each individual piece of content.

Each piece of content can have a different goal. You might write a piece with the goal of increasing email subscribers, getting featured on another blog, driving traffic to a landing page, or educating your customers on a particular topic.
Once you figure out these goals, write them down. Where, you might ask?
Well, that brings me to my next point.
Step 2: Create a content calendar.
The absolute best way to keep track of your goals and the overall content marketing results is to create a content calendar.
There are many tools and strategies to build your calendar. Below, I've included a few tools to get you started.
Use an online calendar tool

(like

Google calendar

) to schedule your upcoming posts, including individual post goals.

Create a spreadsheet

using a tool like

Google Sheets

and use columns to signify "Working Title," "

Meta Description

," "Keywords," "Publish Date," "Author," and "Goal."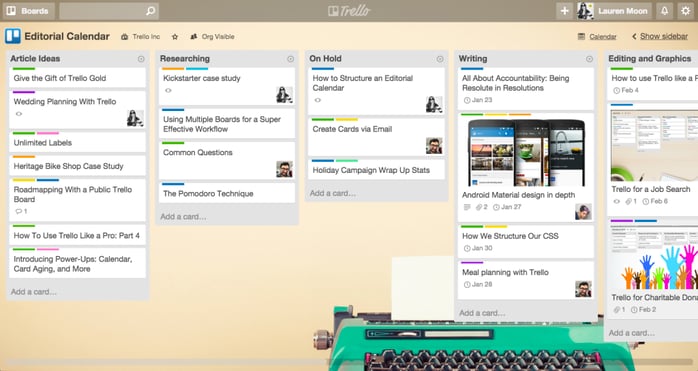 The key is to include your goals regardless of which method you choose. If you need more help creating a content calendar, I created an easy to understand guide over on my website.
Once you've created your content calendar, it's time for the fun part!
Step 3: Take action and make it a habit.
All the planning and goal-setting in the world doesn't mean squat if you don't stick to it. Make checking and updating your new calendar a habit, and you'll be well on your way to content success.
ChannelApe co-founder Mike Averto (@ChannelApe) was able to double their customer base by implementing a content strategy with a single post a month, every month, for half a year. They also used a guest posting strategy to supplement their blog.
Step 4: Analyze the results.
Analyzing the ROI of a content marketing strategy isn't as cut and dry as other marketing tactics, but it's crucial to creating a dynamic, impactful approach.
You wouldn't keep running an ad if it wasn't making you any money, would you? Why should content marketing be any different?
However, remember that whole content marketing is a marathon thing? You need to give your content strategy at least six months to a year to be able to see true results. Patience is indeed a virtue in this field.
When analyzing your results, you'll want to look at metrics like:
Bounce rate

Pageviews

Pages per visit

Conversion rate

Subscriptions

Shares

Comments
For more on how to measure your content marketing success, check out Neil Patel's guide (@NeilPatel).
The Deeper Meaning of "Why"
I told you I was going to get a little philosophical, didn't I? Don't worry, I won't get too crazy on you.
What I mean by the deeper meaning is simply this: Why are you sharing content, beyond simply getting more sales or growing awareness?
Figuring out why is important. Simon Sinek created an entire TED talk on how powerful starting with why can be. One of my favorite quotes he said was: "People don't buy what you do; they buy why you do it. And what you do simply proves what you believe."
What is your brand about? What are you telling your customers, employees, and potential investors every time you release new content?
In short… what is your "why?"