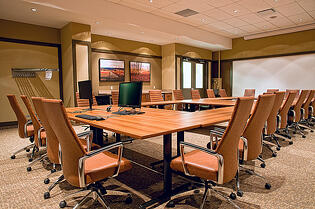 Boards control the purse strings and power in many organizations, and achieving their support is often paramount to your success as a CMO. However, for many, board meetings are an elusive ordeal, in which you're not quite sure what to present or how your marketing program is being evaluated.
But what if you could peel back the complexity, and nail in on the core elements for a successful board presentation?
Well now you can. At INBOUND 2014, I sat in on a panel discussion that overviewed "What VCs and Board Members Look for in Marketing." Moderated by Dan Lyons (@realdanlyons), the presentation featured four investors/board members, who shared their perspectives on the topic. Below are key takeaways.
Tell a Data-Driven Story
Technology advancements have shifted the role of the CMO away from traditional branding, product marketing and creative. As Lorrie Norrington, operating partner at LeadEdge Capital, explained in the presentation "Marketing is still creative, but it's much more strategic with targets, segmentation and analytics."
As such, board members look for, and appreciate, CMOs that are able to objectify the discussion with metrics. A good marketing presentation is more than a list of activities (i.e. we published 15 blog posts and hired a PR firm). It ties the conversation to larger lead and customer acquisition goals (i.e. blogging can be tied to 20% of Q3 leads and 7% of Q3 new business revenue), and the supporting metrics that help achieve them.
CMOs need to analyze key metrics over time and by market segment, and present actionable insights that will drive improved performance.
This data-driven approach, however, comes with a few cautions. Stacey Bishop (@StaceyCurry), partner at Scale Venture Partners, warns CMOs against introducing too many new metrics at once. Instead, stay focused on a few key metrics. If new ones must be introduced, give board members enough advance warning so that they can fully understand them prior to your presentation.
Bishop also encourages CMOs to figure out their attribution model, "so that marketing can fully take credit for the activities they did, which impacted sales."
Back Yourself with a Hybrid Team
The change in the CMO's role to include everything from branding and positioning to measurement and data analytics is often hard for one person to master on their own. Because of this, Larry Bohn (@larrybohn), managing partner at General Catalyst Partners, addressed the need for a "team that can address the full spectrum of marketing."
He stressed the importance of CMOs being self-aware. Strong ones know where they excel, and are good at finding the right talent to complement their strengths. Norrington agreed, saying, "CMOs have to be a talent magnet, and they also must have the skills to identify good talent in key areas."
As CMO, invest the resources necessary into team development (either internally or with external partners) and professional growth so that your board feels confident that you can effectively deliver on full-funnel, cross-channel strategies.
For more on how to build a modern marketing team, download PR 20/20's ebook, Evolution of the Prototype Marketer: The Hybrids Are Coming.
Think Beyond Marketing
As multiple panelists pointed out, the CMO is often the person within the organization who has the strongest grasp on the customer, and their needs, pain points and drivers. Really effective CMOs don't limit their impact to marketing, but instead use that customer knowledge to propel other departments.
As Norrington explained, "In an ideal situation, the CMO is the chief revenue officer—someone that can define what the growth strategy is and transcend that across marketing, sales, product, etc." They ensure that growth processes are in place, and teach the rest of the organization how to create more value for leads and customers.
Do you report to, or sit on, a board? What strategies would you recommend to CMOs?
Image Source: Reynermedia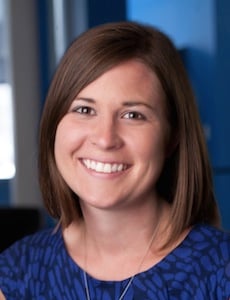 Tracy Lewis
Tracy Lewis is the director of talent and a senior consultant at PR 20/20. She is also the community manager for Marketing Agency Insider. She joined the agency in March 2009 after graduating from Ohio University. Full bio.