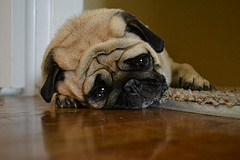 Whether it's hearing someone crack their knuckles, or watching them chew with their mouth open—everyone has at least one pet peeve. What if you found out that the way you do your job is actually the source of someone else's frustration?
Nobody's perfect, but there are things that many marketers and PR professionals do that annoy journalists. To break the cycle and help strengthen your relationships with the media, we spoke with a few media contacts to gather their biggest pitching pet peeves.
Top Pet Peeves to Avoid When Pitching Media
Don't call on speakerphone.

Being on speakerphone shows that your attention is on other things besides the person you are calling. Stick to using a headset or picking up the phone the good ol' fashioned way.

Don't pitch right before or during a newscast.

Timing is everything when it comes to pitching broadcast outlets, so be sure to research when the station airs, so you can avoid calling at an inconvenient time.

Don't contact media via LinkedIn.

Many journalists' LinkedIn profiles are connected to their personal email accounts, which they would prefer to keep separate from work-related items. If you can't find a media contact's work email, call the main news desk and ask for it.

Don't stalk.

It's common practice for PR professionals to end an email pitch with "let me know if you are interested." Ending with this sentence gives the impression that you won't bother them again unless they reach out to you—which is fine if you truly intend to leave the ball in the journalist's court.

If you don't hear back, they are most likely not interested, so don't stalk them to gauge their interest. That said, it's important to follow up, but be sure to indicate that you will be doing so in your initial email pitch. For instance, say something similar to, "I'll be following up in the next few days, but please feel free to reach out to me in the meantime if you have any questions or would like additional information."

Don't rush through the research.

Make sure that your pitches are a relevant fit for the outlet's audience. This entails more research than just reading an outlet's blog and then sending out a pitch. Make sure to look at the entire site—including the outlet's media kit, editorial calendar and recent articles—to discover how to best angle your pitch.

Don't be rude.

If a media contact honestly tells you that your story idea is not a good fit, please don't try to force the issue or argue. Salvage the relationship by brainstorming alternative topics that would be a better fit for the outlet.
The rise of content marketing is making the pitching of guest posts as important of a strategy as pitching story ideas. Many media outlets are facing large budget cuts, forcing them to shrink the size of their editorial staff.
To position yourself as an asset—rather than a pest—offer the opportunity to submit a guest post during your media outreach efforts. Chances are, the reason why some of your story ideas are being shot down is because of the outlet's lack of overall bandwidth. Keep in mind not to submit content that is excessively branded and saturated with product mentions. This is not your opportunity for free advertising—it's your opportunity to share relevant news.
The truth is, establishing relationships with media contacts is a process that requires time, trust and respect. Learn what topics interest your contacts, and evaluate the types of resources that are the most useful to them. Most importantly, try your hardest not to become a pet peeve.

Have other successful media relations tips? Share them in our comments section below!

Image Source: hannah k via Flickr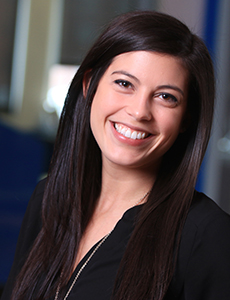 Angela Masciarelli
Angela Masciarelli is a senior consultant at PR 20/20. She joined the agency in October 2013, after spending two years as an Account Executive at a New York City PR firm. Angela is a 2010 graduate of the E.W. Scripps School of Journalism at Ohio University, where she received a Bachelor of Science in Journalism, with a focus in public relations. Full bio.