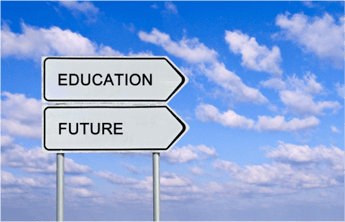 You've graduated college, earned your degree and landed your first marketing job. Now that you've completed the hypothetical checklist into professional life, have you crossed the learning finish line?
Given how quickly the marketing industry shifts, marketers should never be done learning. Whether you are just getting started, or have been in the field for years, keeping up with the industry is an ongoing task.

Here are four ways every marketer can tackle ongoing education, and become a lifelong learner.
1. Earn Certifications
You have the skills to prove yourself in the field, but there are plenty of marketing disciplines that you don't know yet. One way to dive into ongoing education is professional certifications. Certifications look great on your resume, and they teach you theories, tools and lessons to prepare you for the shifting marketing landscape.
At PR 20/20, we are required to earn our Inbound and HubSpot Certifications, both offered free through HubSpot Academy, and pass the Google Analytics Individual Qualification exam.
To pursue marketing certifications, first narrow the tracks that interest you. Is it coding, content marketing, or maybe analytics? From there, explore what classes and certifications are a fit. Many certifications are offered through free, online classes.

Beyond the required certifications, others in the agency have taken classes through Codeacademy, Treehouse, Google Analytics Academy and Google AdWords Certification.
2. Read Industry Books
Reading in your free time is not the daunting task it once was as a college assignment. Industry books introduce you to both new ideas in marketing and amazing industry professionals.
Great books to start out with are Inbound Marketing by HubSpot founders Brian Halligan (@bhalligan) and Dharmesh Shah (@dharmesh), and Social Media Explained by Mark Schaefer (@markwschaefer). Both books explore subjects we must master in the inbound marketing field: how to attract, close and delight our customers, and how to leverage social media as a tool to please your clients and customers.
Other books the PR 20/20 team recommends include: The New Rules of Marketing & PR by David Meerman Scott (@dmscott); Drive: The Surprising Truth About What Motivates Us by Daniel Pink (@danielpink); and How Google Works by Eric Schmidt (@ericschmidt) and Jonathan Rosenberg (@jjrosenberg).
If you're stumped on what to read next, look to your favorite industry bloggers. (For blogs we follow at PR 20/20, check out 40+ Blogs Inbound Marketers Should Be Following.)
Related: Want to learn what processes, technologies, and strategies are needed to build performance-driven organizations? Check out The Marketing Performance Blueprint by PR 20/20 CEO Paul Roetzer.
3. Continue Networking
You've probably already leveraged networking as a tool to land your first job or get to know local professionals. Continue networking even though you may not be in the job hunt.
It is important to engage with professionals in your area and industry, no matter what stage of your career you are. Networking can help you seek advice, share ideas and build relationships.
Network in person or online. Look for opportunities to connect with professionals by following them on social media, and monitoring and engaging in discussions.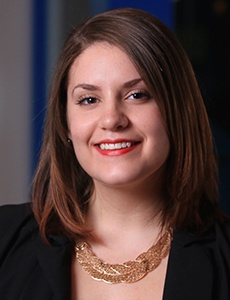 Shannen Laur
Shannen Laur is Ready North's director of growth and services. She joined the agency in December 2014 with a background in corporate communications and marketing. Shannen is a 2014 graduate of Kent State University's School of Journalism and Mass Communication.