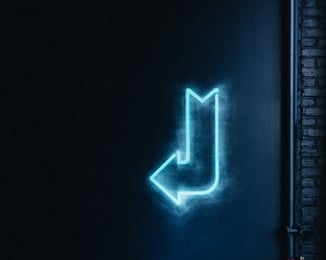 In the spirit of summer soon approaching, we're starting this post off with a little exercise. Don't worry though, you can stay seated for this one...
Take a quick inventory of your inbox/es and answer these three questions:
How many newsletters are you subscribed to?
Of those newsletters, how many do you read weekly?
How many of those newsletters do you actually look forward to reading?
Did any of the newsletters you're subscribed to make it to the bottom of these questions? We're betting probably not.
As marketers and consumers, we see both sides of marketing. We strategize and execute for ourselves, our companies or clients, but we're also personally bogged down with potentially hundreds of newsletters in our inbox every day.
How does your company's newsletter compare to the ones you were left thinking about in the exercise above? Are your readers hanging on every word you type and patiently awaiting your next send?
They should be.
But what makes those great newsletters so… great?
Find A Way Media's Founder Chris Gillespie (@cgillespie317) decided to figure it out for himself. He signed up for 100 B2B marketing newsletters over three months and rated the emails on design, writing and utility.
The result? A 70+ page report on his findings that we can't put down.
Have no fear—we're sharing a few of the nuggets we found most impactful from our personal agency and newsletter experiences below. Dig in!
1. Put your best foot forward, immediately.
Like the front door to your home, the sign-up process for your newsletter paints a certain first impression for your readers. Is your form easy to find? How many fields do users have to fill out? What is your sign-up confirmation process like? Is your welcome email actually welcoming?
Gillespie found the sign-up journey was pretty inconsistent across brands and at times, unorganized and clumsy. However, the brands that did it best incorporated the following:
Sign-up form located in an obvious location (in the footer or sidebar)
Short forms with a median of just one field
Custom confirmation email to kickstart the relationship
Always sent a welcome email (bonus points if it's pretty and interesting 😉)
Next Step: Open your website in an Incognito browser and attempt to sign up for your newsletter using an unregistered email address. Make note of any issues you run into.
2. Be yourself.
Gillespie said it best:
"You can't market until you brand. Many companies with newsletters haven't figured out their brand. That means that we, as readers, can't build a relationship with them."
Going back to your favorite newsletters, what is it about them that makes you love them? Perhaps its the format of the email (Gillespie's report has an amazing section just dedicated to this!), the tone of voice or the overall design.
Take a close look at your newsletter and be sure it mirrors the brand you're pushing out across your website and social media channels.
Next Steps: Do be cognizant that your newsletter conveys your business' brand in a clean and recognizable way. Don't overthink it and try to be something you're not.
3. Send as often as it makes sense.
More isn't always better, especially when it comes to the number of emails in your inbox.
Gillespie found that across the 100 different newsletters, companies send an average of 5.8 emails per month. This makes sense as most companies aim to send one email per week.
However, what we found most interesting (and true) from his report is that the top 10% of newsletters sent double that amount, for an average of 10.8 emails per month.
With that being said, if your list is qualified and your content is gold (which are two things we should all strive for), there's no reason not to deliver insights to your readers at a higher frequency.
Next Step: Experiment with a consistent sending schedule (ex: once a week on Wednesdays at 9:30 a.m.) and gauge your readers' interest and engagement (open rate, click rate, number of unsubscribes). Consider polling your audience before increasing or decreasing sends.
4. Personalization comes from within.
In his research, Gillespie found that only 8% of newsletters personalized their emails and most of these were just in the greeting (ex: "Hi Ashley,"). And because the personalization wasn't very advanced, it actually felt less personal.
Interestingly enough, none of the top 10% personalized their emails. 🤔
While this seems to act in clear opposition to what we know as marketers, it also makes perfect sense. By signing up for a newsletter, you're self-selecting to receive the type of content that company specializes in. Therefore, a newsletter is just serving-up that personalized content to an opted-in audience.
Next Step: Analyze your subscriber base and focus on creating content that appeals to them. Be wary of adding in personalization tokens simply because they exist.
Build your best B2B newsletter.
When it comes to creating a newsletter, there are endless options to how, when and why to send it. But, if you keep these tips in mind, your newsletter can be one of the "greats" in no time.
Here are a few of our team's favorite newsletters:
Who does it best?
Which newsletters are you obsessed with and why? Tell us in the comments below.
And while you're at it, subscribe to PR 20/20's weekly newsletter for the latest on inbound and digital marketing tips, trends and best practices.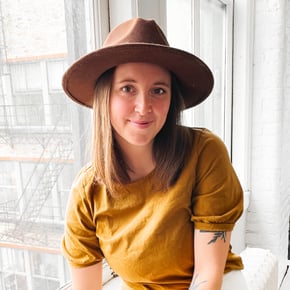 Ashley Dulaney
Ashley is the director of marketing and communications at Ready North and is passionate about storytelling. In her free time, she enjoys hiking, trail running, cross-country skiing, and camping in the wild Adirondack Park with her two dogs.