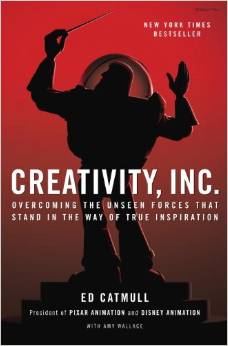 I am a huge fan of Pixar. In 1995, Toy Story became the first completely computer-animated, full-length motion picture, and by doing so made it socially acceptable for me to watch cartoons again. For this, I am eternally grateful.
While Toy Story's computer graphics were revolutionary and incredible to witness, I think what drew my admiration most was the care and thought they put into telling a great story. With their game-changing technology, any story would have generated millions (if not billions) at the box office—case in point: Avatar, which is just a recycled version of Fern Gully.
Instead, Pixar co-founders Ed Catmull and John Lasseter put as much, if not more emphasis on creating a great story as they did developing the technology needed to bring the story to life.
Modern marketing is a blend of art and science, requiring marketers to reimagine how creativity and technology can work together to create better consumer experiences and maximize marketing ROI.
Following are three lessons from Creativity, Inc., and how Disney Pixar created an environment where storytelling and technology thrive.
"A hallmark of a healthy creative culture is that its people feel free to share ideas, opinions and criticisms. Lack of candor, if unchecked, ultimately leads to dysfunctional environments."
A reoccurring theme throughout the book is the need for candor throughout an organization. Pixar replaced the word "honesty" in its lexicon with the word "candor." According to Catmull, while similar in definition, there are less moral connotations associated with "candor"—forthrightness, frankness or truth-telling with a lack of reserve.
In general, people are hesitant to say things that might rock the boat. To create a culture of candor, management needs to embrace it, even when it stings.
Managers need to accept and then put constructive criticism of their own performance into action. This will encourage employees to share their opinions more often, and gives them a sense of pride and ownership in their contribution to the team.
"Engaging the collective brainpower of the people you work with is an active, ongoing process. As a manager, you must coax ideas out of your staff and constantly push them to contribute."
With candor firmly entrenched throughout the organization, Pixar put a series of mechanisms in place to foster open and candid feedback:
Braintrusts: Every few months, a group of directors, writers and heads of story meet with a film's director and production team to assess early versions of a movie. The general idea is to put really smart, passionate people in a room and charge them with identifying and solving problems.

Directors are not required to make recommended changes; instead, they're free to apply feedback as they see fit, so long as the issues brought up are addressed. Catmull states that the braintrust is Pixar's most important tradition, and he credits it with saving films including Toy Story 2, Ratatouille and others.


Postmortems: Upon the completion of every movie, a meeting is held to explore what did and didn't work. Catmull believes that "companies do not become exceptional by believing they are exceptional, but by understanding the ways in which they aren't exceptional."

From these meetings, Pixar can consolidate what's been learned, teach others who weren't involved, avoid resentment and frustrations from festering, and arm people with the right questions to ask on future projects.
"Failure isn't a necessary evil. In fact, it isn't evil at all. It is a necessary consequence of doing something new."
The mark of a great company is how it handles and learns from inevitable failures. Catmull says that a "desire for everything to run smoothly is a false goal—it leads to measuring people by the mistakes they make rather than by their ability to solve problems."
Instead, Catmull encourages businesses to empower the people responsible for implementing a plan to make decisions when things go wrong. Finding and fixing problems is everyone's job.
"Trusting others doesn't mean that they won't make mistakes. It means that if they do (or if you do), you trust they will act to help solve it."
As technology accelerates and consumer behaviors shift, marketers will need to harness the power of technology and storytelling to succeed. Creativity, Inc. is a good place to start.
How else can marketing and management evolve to foster candor and innovation?
Note: Creativity, Inc. delivers a ton of valuable lessons weaved around fascinating, behind-the-scenes stories about the rise of Disney Pixar. Also, if you're a Steve Jobs fan, Ed Catmul pays tribute to the man in one of the last chapters. Having worked with Steve for more than 20 years, Ed's perspective on the career and life of Steve Jobs is refreshingly complete, and doesn't focus on the extremes of his personality as other articles and movies have done.
Image Source: Amazon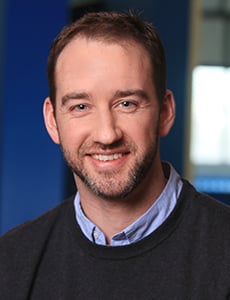 Keith Moehring
Keith Moehring is the vice president of strategic growth at PR 20/20. He joined the agency in July 2006, and is a 2004 graduate of the University of Toledo.