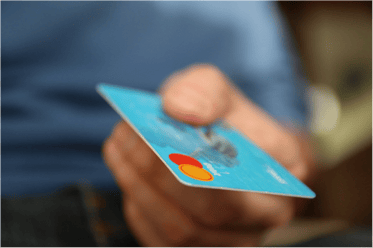 In the age of Amazon-style buying, customers expect instant answers and hassle-free purchasing.
Plus, competition is virtually everywhere you look. In one click, customers can abandon your site and move on to a competitor who offers faster, easier service.
Our one saving grace to retain recurring sales is through customer loyalty. It's no secret that many businesses rely on the loyalty of returning customers, as it costs nearly 10 times more to acquire a new customer than to retain an existing one.
Marketers and eCommerce pros: meet loyalty programs. Brands of all sizes and markets are realizing the benefits. Case in point, 75% of U.S. companies with a loyalty program generate a return on investment.
And while loyalty programs undeniably result in repeat purchases and encourage customers to share their experience, businesses need to fully understand consumer drive to join and remain interested in these programs—seeing as only 50% enrolled in loyalty programs are active. Armed with a strategy and insights on consumer wants and needs, you too can launch a successful loyalty program.
Before diving into your customer loyalty strategy, check out this list of three best practices to keep in mind when crafting your program.
1. Use customer data to your benefit.
Loyalty programs are certainly great for increasing revenue and repeat purchases, but they also provide marketers with that one magic word: data. Loyalty programs help us generate data on both consumer habits and overall business health, like average transaction amount, most frequently purchased items, highest grossing days, and much more.
Revealed in a GI Insight Survey, only 27% of consumers believe that brands are analyzing their needs and providing them with relevant offers. With this much data at our fingertips, we can use it to benefit our buyers and personalize a loyalty program to fit their needs.
For example, marketers can use data to target customers on the channels they typically purchase on, or provide deals and discounts on previously, or most frequently purchased items. Take it from Sephora (@Sephora), which gives customers access to their past purchase data to help them make informed buying decisions in the future, offers custom deals and free beauty classes based on individual preference.
2. Differentiate and align program with customer needs.
When researching customer loyalty programs, it's possible that you'll feel overwhelmed. There is such a wide variety of options you can implement, so it may be hard to narrow it down.
If you're not sure where to start, there are several entry-level customer loyalty programs that can help your company get off the ground. And a few, you may find familiar from your own experience as a consumer. These include:
Points program: Customers earn a predetermined amount of points based on transaction amount or purchase frequency. Once a defined points level or amount is reached, customers can cash in for discounts, freebies or monetary prizes.
Punch cards: Chances are you've been handed a branded punch card or frequent buyer card at one point or another. Punch cards are based on a spend-and-get model, where every time a purchase is made, the consumer receives a punch or stamp. Then, once the card is filled up, he or she can cash in for some type of reward.
Referral program: Incentivize your customers to spread the word about your product or service by rewarding them when they bring in new business. Referral programs may be implemented on social channels (e.g. share your experience on Facebook and get a discount), or tracked through software like Influitive (@influitive) or Ambassador (@Ambassador).
But before you launch a loyalty program, do a quick gut check: does it really align with your brand messaging and what your customers want? The best loyalty programs reward customers for habits that support the brand's goals and differentiate from the crowd.
For example, Amazon (@Amazon) prides itself on a fast, convenient shopping experience so it offers Prime. For a yearly membership fee, customers have access to free, two-day shipping for Prime-eligible products. Amazon gives its customers what they're searching for, and that's a quick, seamless shopping experience.
3. Reward customers for more than spending.
Loyalty programs come in all shapes and sizes, like point systems, referrals or tiered-status structures.
It's important to reward our customers for their loyalty through coupons, sales and other perks; however, a startling 77% of transaction-based programs fail in the first two years. So why not provide rewards for factors other than spending?
One tactic is to offer customers a chance to become a true business insider. Like Ad Age mentions, some brands provide loyal customers with value-adds like exclusive access to merchandise, bonus points or magazine subscriptions.
Another model example, retailers like ModCloth (@ModCloth) allow loyal customers to vote online for clothing samples that will one day hit the racks. This not only allowed the company to add new styles to their offerings that were considered risky, but also increased the level of customer engagement.
Overall, it's hard to deny the benefits of a customer loyalty program. From saving money on customer acquisition, to driving more business, to setting your business apart from the pack, what's not to love?
What advice do you have for marketers starting their first customer loyalty program? Share your tips and experiences below!
Image credit: Pixabay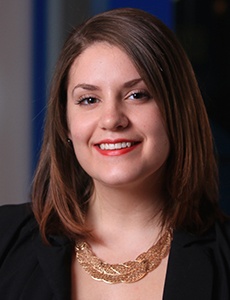 Shannen Laur
Shannen Laur is Ready North's director of growth and services. She joined the agency in December 2014 with a background in corporate communications and marketing. Shannen is a 2014 graduate of Kent State University's School of Journalism and Mass Communication.