Marketing talent, technology and strategy gaps are very real, and they are impacting your business' performance. But with obstacles come opportunities. Smart marketers who are able to adapt and overcome the challenges in their paths can exceed ROI expectations and outperform their competition.
Paul Roetzer's newest book, The Marketing Performance Blueprint, draws on key findings and insights from dozens of industry reports, articles, books and interviews to demonstrate the gaps that exist in today's marketing programs. The infographic below highlights some of our favorite findings.

Download a PDF version of the infographic, or use the embed code below to share on your website.
Share this Image On Your Site
Are you positioning your organization to fill the gaps? For an actionable guide to build a performance-driven organization through hybrid talent, advanced technology and inbound strategy, purchase a copy of the book on Amazon or Barnes and Noble.
h/t to Allie Gottlieb (@alliegott) for designing the infographic.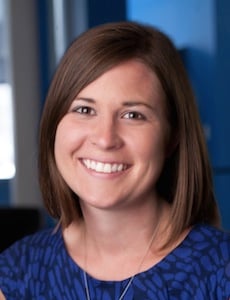 Tracy Lewis
Tracy Lewis is the director of talent and a senior consultant at PR 20/20. She is also the community manager for Marketing Agency Insider. She joined the agency in March 2009 after graduating from Ohio University. Full bio.