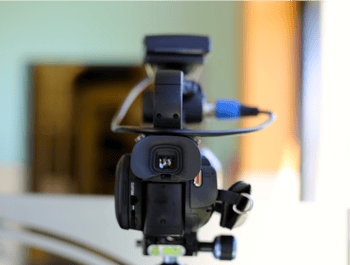 Editor's note: This post was originally published in 2016 and has been updated to be more current and comprehensive.
Lights, camera, action. Video has taken the marketing world by storm, and it's here to stay.
Think video marketing is just another fad? Think again. Our customers are demanding it, and the proof is in the numbers:
82% of consumers surveyed indicated that they favor live video over other types of social media posts.
Video content receives 12 times more shares than text and images, combined.
Video viewers retain 95% of a message when they see a video— compared to only 12% of written word.
The world's first motion camera may have debuted way back in 1895, but video marketing is anything but outdated. In fact, it's becoming a must-have piece across marketing strategies.
Not a videographer? No problem. It's normal to feel hesitant as you embark on a new tech journey, especially if you don't have the "proper" equipment or skill to get started. But, don't fear because there are plenty of ways to quickly and easily incorporate video into your marketing plans.
Continue reading for three ways marketers can dive right into the video trend.
1. Explore mobile video.
We know that our target audiences are just like us—always connected on a mobile device and bombarded with content. That said, it's hard enough to keep website visitors around long enough to understand your brand, let alone make a purchase.
But, we can combat the clutter with mobile-optimized videos to more effectively capture attention and keep visitors engaged with your brand. More than half of all YouTube viewers are on mobile devices. Shouldn't that prove that we need to be marketing to our visitors on the device they spend most of their time?
Consider that mobile videos are not as limited as text-based marketing. For example, mobile videos are automatically delivered in full screen, and customers immediately understand how to react to a "play" button CTA. This makes it easier to connect the dots and quickly convey your business or product benefits to potential customers— whether that be through a product overview, demo, tutorial or company culture video.
2. Enhance your social strategy.
Chances are your brand is on at least one social media channel, seeing as 92% of B2B companies alone are on social in North America. If you've been using the same channels and following the same format for years, now could be a great time to give your social strategy a facelift with video.
It's easier than ever to capture video wherever or whenever, thanks to the evolution of high-definition cameras right on our mobile devices. And this gives marketers the power to instantly incorporate video into social. You can capture from mobile and upload with the click of a button.
In 2018, the majority of social media networks support video, including:
Facebook: Add videos to your brand's newsfeed or broadcast on Facebook Live.
YouTube: Brands utilize YouTube to store and promote any type of video from demos to Q&As to on-demand webinars.
Instagram: This image-first platform supports videos on both user feeds, as well as stories. Instagram also recently released live videos, which allows brands to broadcast in real-time.
Snapchat: It may only be temporary, but Snapchat helps brands and companies promote new products / features, company culture, networking events and presence at tradeshows / conferences in video form.
Twitter: Similar to Facebook, brands can use Twitter's video functionality to post more interactive content for followers.
Or, if you're ready to try a new channel you have not yet explored, check out Instagram's video capabilities, plus popular apps like Periscope.
>>>Related read: 7 Social Media Features You Should Be Using … But Probably Aren't
3. Swap written content for video.
While it would be great to hire a camera crew, have the ability to edit footage and push it out quickly, we aren't all videographers. And, that's okay! You don't have to necessarily create brand new content to get on the 2016 trend, but instead, repurpose pieces you've already created.
Content with visuals gets 94% more total views than written text alone. Consider repurposing your product how-tos or overviews into videos. In addition, plan for future webinars with your company's thought leaders, which can be filmed and put on your website for on-demand content.
Start with longer-form content that could be condensed into a one- or two-minute video. Include those videos on your blog and landing pages with clickable CTAs to drive more engagement and conversions.
Tools to help you get started.
Starting your video journey can be seamless with the right tools. Check out these resources to help you get started:
Get started with video marketing.
Video marketing may be a must for your strategy, but you don't have to go at it alone. Join us for an upcoming Cleveland HubSpot User Group (HUG) meeting as we dive deeper into the world of video marketing. Registration is free and open to all Northeast Ohio marketers.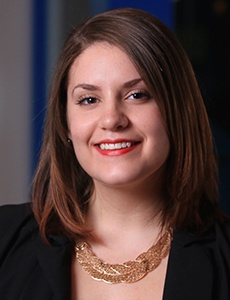 Shannen Laur
Shannen Laur is Ready North's director of growth and services. She joined the agency in December 2014 with a background in corporate communications and marketing. Shannen is a 2014 graduate of Kent State University's School of Journalism and Mass Communication.