This article was originally published on the Marketing Score Blog. We decided to share it here as well because we think you'll find value in it too. Let us know what you think in the comments!
----
Where do your organizations' best leads and sales originate?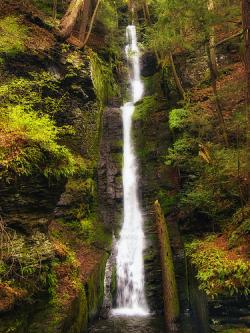 Can you quantify how many daily, weekly, monthly or annual leads your business receives from each marketing channel? More importantly, do you know which channels bring your most qualified prospects at the lowest cost of customer acquisition?
Leads find companies through dozens of channels. The latest digital technologies enable marketers to capture and analyze lead intelligence wherever it originates. For marketers who want to track a closed-loop experience, it's critical to:
Have the right marketing and sales technology in place to gather and analyze lead data.
Organize lead data.
Track engagements and touchpoints throughout the sales cycle.
Tie activities to outcomes.
And continually analyze lead sources that bring the most qualified leads to your business.
So, how would you rate your organization's performance over the last 12 months at producing leads and sales through various channels? Section 5 of Marketing Score asks just that. This post dives into each of Marketing Score's 18 potential channels for marketing- and sales-qualified leads.
Online Lead Sources
As digital marketing takes precedence, marketers aim to meet consumers where they prefer to research, engage and purchase: online. How does your business rank in brining in quality leads from the following sources?
Blogging: Blogging efforts optimize your website for new visitors (see #3 below), and nurturing existing leads. Think of the prospect who finds your latest blog post via a long-tail search. He or she my have never heard of your company before that post. Track blog entrance pages, engagement, RSS subscribers, and CTAs incorporated into your blog content or layout to measure the impact of this channel.

Premium Content: Does your website include a library of gated, or premium, content? Resources like ebooks, podcasts, white papers, primary research and webinars, provide value to your website visitors—who are willing to exchange basic contact information for that value. Measure premium content pieces for overall downloads, as well as individual topic or campaign performance.

Organic Search: Optimize your website with persona-focused content to gain an advantage in organic search. Organic traffic is prime for bringing new and highly qualified visitors to your website. An answer to organic search should be relevant, and provide value to the visitor.

Below, SEO is the top lead-to-customer conversion source reported in HubSpot's 2013 State of Inbound Marketing report, which supports the nod to better qualified leads generated from organic search.



Paying attention to organic search means staying up to date on the latest search engine updates. For example, Google's encrypted search (a.k.a. not provided) poses an extra challenge for marketers evaluating the keywords driving new leads to your website. Is 2013 the Year Marketers Lose Keyword Research?, by HubSpot's Hartley Brody (@hartleybrody), explains the shift, and how marketers are adapting.

For more on this topic, I found this article interesting too: Organic Search Leads Traffic and Conversions Yet Trails in Budgets and Mindshare, by Seth Besmertnik (@besmertnik).

Email Marketing: How advanced and engaging are the email nurturing campaigns your organization runs? Are you also able to tap into strong partner or industry networks to expand your reach with additional qualified leads?

A survey from CMO Council and Lithium found email to be consumers' preferred method of brand communication, according to Social Media Today. Email can sometimes feel like an old tool in the marketing mix, but put yourself back into a customer's shoes—it's a go-to for prospect questions, service and support, and loyalty touchpoints. Advanced email solutions can make email marketing contextual, personalized and efficient. Segment leads accordingly, and respect leads' inboxes for a lasting and valued communications channel.

Digital Advertising: Does your organization pay for banner ads, social ads, and/or paid search or retargeting campaigns? To gauge the effectiveness of paid channels, measure impressions, click-through rates, then content engagement after that first click. Include relevant content and calls to action for all paid digital ad efforts to better quantify results.

Media Coverage: Media coverage optimizes your website with powerful referring links, can improve overall brand awareness and credibility, and can make your company top-of-mind throughout the sales cycle. Track visitors coming to your site from PR efforts or brand mentions in the media, then qualify this channel as those visitors become leads and work through the funnel.

Seven Metrics PR Should Track to Gain Respect, by Gini Dietrich (@ginidietrich), highlights opportunities for traditional PR efforts to measure data-driven, bottom line results.

Social Media: As more consumers go to social media for customer service or to poll friends and family for advice on upcoming purchases, the channel becomes an increasingly important source for marketers to track.

Evaluate the quantity and quality of your brand followers, and track engagement and overall reach of each social channel. From there, consider goals that impact leads and bottom line impact. Track social media as your referring source for downloads, forms, registrations and sales.

Finding heavy social media referrals or engagement? Consider social CRM software that can tie to web analytics. Inc. overviews 6 options here: The Best Social CRM Programs.

Website: Last, but probably most important—is your website a lead-generating machine? It should be. Your website houses valuable persona-focused content, contact information, product and solution information, and more. It's also likely the hub that social, advertising, event, email and other tactics drive traffic to. Teach leads to go to your website for solutions and relevant information, and make sure your website is set up to collect valuable lead insights.



Offline Lead Sources

Ten years ago, it was easier to differentiate between online and offline lead sources. Today, more and more traditionally offline sources have an "online" component or the goal to drive traffic a brand's digital space. For the sake of breaking this post down into more digestible sections, we've deemed the following as offline, with the understanding that many do (or should) have digital strategies or tactics incorporated.

Direct Marketing: Still sending direct mail? How are you measuring leads generated? Consider driving further engagement with vanity URLs to supplement direct mail pieces with relevant, engaging content. Include calls to action that will further qualify leads and track online activity.

Traditional Advertising: Are you still measuring impressions for traditional print, radio, TV or billboard advertisements? Tie this data to leads and sales with dedicated promo codes, vanity URLs, or calls to action that prompt "impressions" to turn into identifiable leads.

Sponsorships: Sponsorships are pure "pay-to-play," so it's critical to track leads and sales generated for bottom-line return. Start by organizing all the sponsorships your organization pays for. Evaluate the goals for each, then put the processes in place for tracked measurement against those goals.

Often, events and organizations you're sponsoring are willing to help you prove value. If you're sponsoring a show or event (also see #13), for example, work with that organization to promote tracked landing pages, or tie airtime to viewer regions, time on air, etc. Consider tags for all referring links, and promo codes with branded marketing efforts.

Affiliate / Partner Programs: Some organizations are a natural fit for affiliate or partner programs. Consider manufacturers who sell through distribution channels, resellers, software service providers, consultants and more, or value added resellers (VARs) who partner to sell industry technology.

Designate dedicated campaigns for partnership opportunities and marketing efforts to identify leads that come in from this channel. If you have multiple affiliate or partner programs running, be sure to measure and compare quantity and quality of leads from each program to determine the best performers (and where to allocate resources for the most impact).

Events / Shows: Events are an investment for brands at all stages of the marketing funnel—from awareness with new prospects, through the loyalty and retention of existing accounts. When measuring effectiveness of events as lead generation drivers, consider cost per new lead, overall quality of each event's leads generated, and how many of those event leads turn into longer-term sales opportunities.

Events are perfect opportunities to merge the online and offline experience. Generate meetings and event excitement pre-show with an online campaign to start measuring (and qualifying) lead activity. Encourage in-person leads to connect online at show then post show to nurture the relationship.

Inbound Phone Calls: Many leads (and customers) opt to pick up the phone to talk to someone when evaluating options, searching for detailed or specific information, or seeking service and support. Even though that engagement is happening "offline," call tracking software enables marketers to gather data on what prompted a call, what happened during the call, and actions following that call to connect online and offline marketing efforts.

Outbound Sales: If you're making outbound calls, you likely have a list of prospects or cold business phone numbers to call. Evaluating this source comes with lead scoring and updates to your complete lead database. Integrate call center tracking or management with your CRM to further track outbound call efforts.

Referrals: Encourage others to drive visitors and leads to your website, products or services. For example, if your company offers training or consultative services, encourage those who've already taken the training to share resources with others with a profit-share offer.

For more information, check out The Essential Outbound Call Center Checklist, from Angela Morris of Customer Management IQ, which outlines a 10-part call center audit, including measurement.

Speaking Engagements: Track success of corporate speaking engagements by new connections, followers, visitors and leads. Consider making your presentations and contact information available with an easy-to-remember vanity URL promoted during the event. Include a few downloadable assets to drive lead gen, and nurture new social connections with dedicated monitoring lists.

Traditional / Offline Networking: Often times, the best leads come from in-person networking. Manually tag these leads and the offline sources in your CRM or contact database after each event to keep offline networking opportunities in the lead source mix. If driving networking connections online, consider a dedicated landing page or separate social list.
So where does your organization fall in terms of lead source management and reporting? Evaluate the 18 sources above (plus 9 other relevant topics that matter to a comprehensive marketing assessment) with Marketing Score.
What technologies or processes are you using to track lead sources in terms of quantity and quality leads, conversions, and lifetime value? Share your tips or challenges in the comments below.
Photo Credit: Nicholas_T via Compfight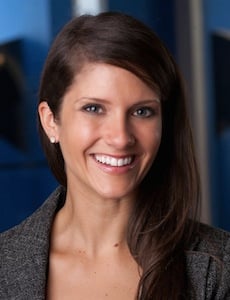 Jessica Miller
Jessica Miller is VP and managing director of PR 20/20, where she guides strategy and performance, and champions the ongoing pursuit of building a great marketing firm. For more than a decade, Jessica has built lasting partnerships that connect marketing strategy to bottom-line business outcomes. Jessica joined PR 20/20 in 2011 with global agency experience. She is a graduate of the E.W. Scripps School of Journalism at Ohio University. Full bio.