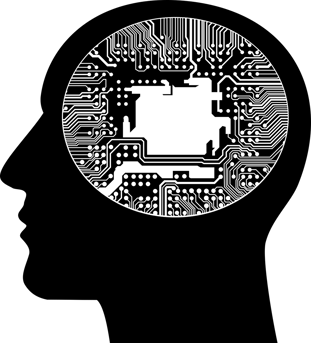 Editor's note: This post originally appeared on the Marketing Artificial Intelligence Institute's blog. Check out more posts like it here.
Marketing automation platforms have transformed the industry over the last decade, making marketers more efficient, productive and successful. But, the great irony of marketing automation is that it's largely still manual.
Consider how much time your marketing team spends on repetitive and administrative tasks, such as drafting social media updates, writing data-driven blog posts, personalizing emails and website copy, A/B testing landing pages, building lead nurturing workflows, developing advertising copy, managing paid media spend, conducting keyword research, finding insights in analytics and recommending strategies (to name a few).
Now, what if we told you every one of those tasks, and many more, could be done more efficiently using artificial intelligence technology that's available today? The challenge is that the solutions mostly exist in stand-alone AI tools, rather than as native elements of the major marketing automation platforms.
While we expect marketing automation companies to rapidly develop and integrate AI capabilities in the months and years ahead (through both acquisitions and internal R&D), for now, marketers need to piece together AI-powered products and integrate them into their core marketing technology stack.
Following are 11 common marketing tasks that can be more intelligently automated right now using AI technology. Many of the companies we include are still early in their product and market development, so use this list as a starting point for your AI research, not as a de facto buyer's guide.
1. Discover content ideas.
Content discovery typically consists of brainstorming based on what's worked in the past, clicking around the internet or looking at what competitors are doing. Artificial intelligence takes a more rigorous approach.
A solution like Curata uses artificial intelligence to categorize the most relevant and popular options for a company's audience. It then offers content marketing management and measurement to illustrate how content marketing impacts company goals. You can also experiment with Buzzsumo, which analyzes topics, keywords and domains based on social share volume.
2. Write content.
Writing content takes a ton of time. Why not get someone else to do it for you, while your team strategizes how to activate and promote the content?
Online marketplace Scripted uses artificial intelligence to connect businesses with freelance writers. The service leverages machine learning to analyze writing samples and identify the most qualified writers on any given topic, reducing the cost and labor required to produce content.
3. Automate content (at scale).
If you're writing stories from data, you might be able to automate your content creation efforts entirely, using natural language generation (NLG), an AI technology.
Narrative Science uses NLG to automatically generate stories from business and marketing data at scale. Automated Insights uses its Wordsmith NLG solution to produce thousands of content pieces in seconds for clients like the Associated Press and Orlando Magic.
Related: The Marketer's Guide to Artificial Intelligence Terminology
4. Optimize content.
Once you know what content's effective and how to best produce it, where do you spend your time and money for optimal results? MarketMuse compares AI-generated knowledge graphs (an ideal set of content topics) against your site's content inventory, then builds prioritized content plans that help marketers make better decisions on where to spend their time.
5. Personalize content.
Artificial intelligence can take care of personalizing the content you create for different audiences to generate the most ROI possible from each asset.
CaliberMind analyzes human language from your CRM, marketing automation platform and social networks to build data-driven buyer personas, then recommends content through the entire buyer journey for those personas. This AI-driven optimization and personalization accelerates deals.
You can also explore Scoop.it, which uses AI to recommend content that will generate more traffic and leads. And OneSpot makes extensive use of machine learning technology to predictively personalize content based on user behavior, context and lookalike analysis.
6. Create ad copy.
Artificial intelligence may be able to automate all or part of ad creation depending on the channel. For instance, Facebook already offers suggested advertisements for your business page and dynamic ads for large product catalogs. And Persado's cognitive content platform uses natural language processing to generate display and Facebook ad copy.
7. Manage digital ad campaigns.
Once you create ads, management of them might be best left to a machine, too. Adgorithms has developed an AI solution named Albert that handles media buying, target and segment creation, cross-channel execution, large scale multi-variant testing and optimization, and analysis.
8. Test content.
Testing content can be tedious and time-consuming for humans, who add the most value interpreting the results of those tests. Cortex is an AI-powered marketing platform that predicts what types of reactions consumers will have to content. This includes which colors used in a post or the timing of publication will work best based on past data.
9. Drafting and publishing social media updates.
While the perfect tweet or Facebook post requires human creativity, bulk drafting and sharing links doesn't always have to. Platforms like HubSpot now automatically pull the title of an article and @mentions for tweets when you copy and paste a link into the system's social publishing features. They also offer automatic mass scheduling via spreadsheet upload that can free up marketer time for other tasks.
10. Review analytics and write performance reports.
Marketers spend a fair amount of time analyzing and interpreting reports from tools like Google Analytics for clients and executives. AI can do most of the heavy lifting here.
PaveAI combs through more than 16 million possible combinations of your analytics data to produce data-driven reports with insights and recommendations written in natural language. Automated Insights' Wordsmith NLG solution can also be used here to generate Google Analytics reports automatically.
11. Recommend strategies and allocate resources.
Marketing Score, developed by PR 20/20, is a marketing assessment tool and intelligence engine that uses natural language generation to recommend marketing activities, resources and tools based on user ratings of 130+ factors.
Opentopic, built on IBM Watson, uses machine learning to provide insights, personalization and predictions based on your in-house marketing data.
The Marketing Machine Age is Upon Us
There are dozens of activities marketers do every day that, in the final analysis, a machine can do better and more efficiently. Instead of spending countless hours each day organization-wide performing unnecessary manual and administrative tasks, marketers can focus on creative and strategic actions that they are uniquely qualified to do.
Embrace the Marketing Machine Age, and look for opportunities to transform your marketing and career.
Cut Through the Hype About Artificial Intelligence
Subscribe to the Marketing Artificial Intelligence Institute blog, where we connect the dots for marketers who want to understand how to profitably leverage AI in their businesses. We do that with original articles about practical AI applications and exclusive interviews with real AI solution providers. Join us today.
Image credit: Pixabay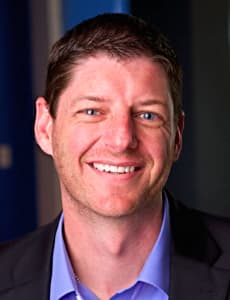 Paul Roetzer
Paul Roetzer is Ready North's (formerly PR 20/20) founder and senior advisor, as well as the founder and CEO of Marketing AI Institute. He is the author of Marketing Artificial Intelligence (Matt Holt Books, 2022) The Marketing Performance Blueprint (Wiley, 2014), and The Marketing Agency Blueprint (Wiley, 2012); and the creator of the Marketing AI Conference (MAICON). Full bio.