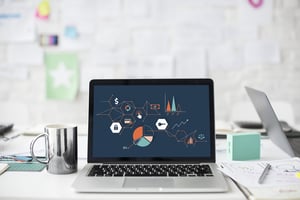 If you're interested in growing your business, then lead generation campaigns are a must.
It's not surprising that marketers are obsessed with leads. In fact, "53% of marketers say half or more of their budget is allocated to lead generation."
These campaigns come in the form of gated content offers like survey reports, coupons, free events, job applications, and much more. There's no shortage in creativity, so why the shortage in leads?
After hours of production, are you dedicating ample time and resources to promotion?
Below are ten tactics to distribute your offer, and capture more leads.
1. Publish a landing page.
Obviously, you need a landing page to collect information and deliver your premium asset. But what you include on that page is mission-critical.
If you're driving traffic to the page, but not seeing conversions, then it's time to make changes. Below are details to review for a quick gut check:
Headline

: Is it clear? Does it tell your reader what he or she is actually getting?

Supporting copy

: Make your case. Tell the reader why the information exchange is a must.

Image

: Add a compelling visual (or visuals) to drive your point home.

Form

: Always ask for first and last name, email, website URL and company name. Factor in other critical form fields as needed.
If you use HubSpot, browse the marketplace for free (or paid) landing pages and spice up your design.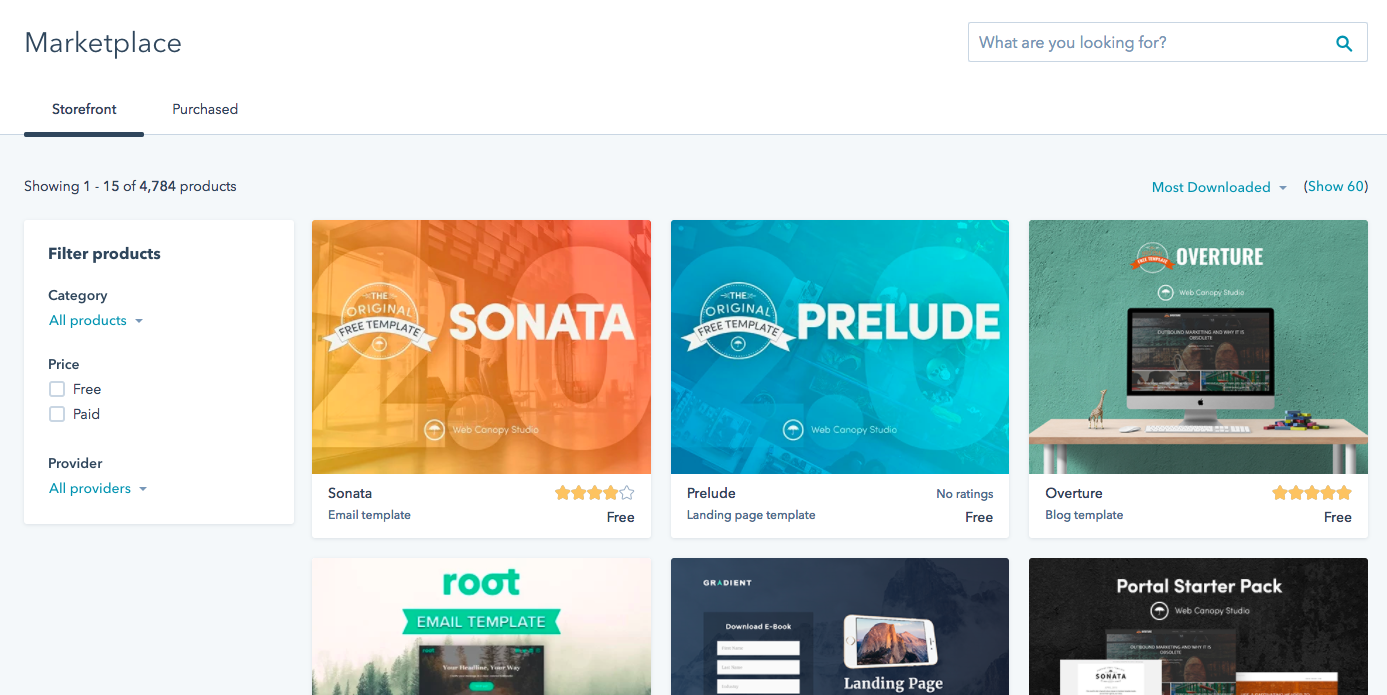 2. Create Visual CTAs.
Create several variations of your call-to-action (CTA) buttons, and A/B test them throughout your website and social media. Incorporate strong, actionable language coupled with relevant imagery. While CTA copy is short, include enough information to adequately describe the offer. Otherwise, you may drive unqualified visitors to your landing page.
3. Develop sticky content.
Get extra mileage from your premium content and repurpose it in a different format to keep the reader engaged (i.e., make it stick). If your gated offering is a 20-page report, can you condense key findings into a smaller deliverable? Or make it more interactive?
This could be in the form of a visual checklist, infographic, SlideShare presentation, quiz or even a Facebook Live webcast. Regardless of format, your sticky content should tease the larger premium piece.
4. Promote on social media.
Leverage your followers across branded social networks with actionable language, intriguing visuals, and a link back to the landing page. If you've featured key brands or influencers, ensure you tag them, and ideally, they will share with their networks too.
Reach new audiences by using popular industry hashtags (you can use tools like Hashtagify to identify what's trending). And to encourage engagement, join ongoing conversations in relevant Facebook and LinkedIn groups to offer up your premium content or perhaps a link to your sticky content.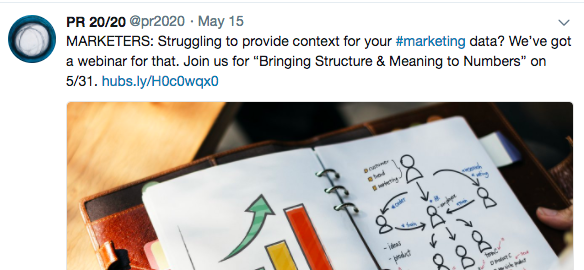 5. Pitch target media (and/or influencers).
Create a list of outlets or blogs that your target buyer is probably reading (if you don't already have one). To amplify your message even further, pitch a media contact on a story angle or offer to contribute an original piece—both teasing the subject matter of your new report.
To connect with an influencer, ensure your pitch is mutually beneficial. Show him or her that you've done your research by mentioning a recent article or defining how your piece will add value for his or her audience.
If you need help identifying the right influencers, check out BuzzSumo. Type in your desired topic, and the solution will serve up relevant influencers by page and domain authority, followers, retweet ratio, reply ratio, and more.

6. Map out related blog content.
If you're promoting a report, dissect the larger piece into smaller themes or takeaways. Draft short posts (400 - 600 words) to spotlight these related topics and publish them to your brand's blog. Don't forget to include a visual CTA in your blog posts to download the full report.
Blogging is essential to drive awareness around your offering and to position your brand as a thought leader. Plus, more content means added SEO benefits around key terms.
7. Email your existing contacts.
Let your already-interested contacts know that you've developed a new, useful download. Segment your lists to ensure you're speaking to the right buyer, and personalize the message as much as possible. This might include a reference to the last piece he or she downloaded on your site or a reference as to why they might want to check out the latest piece.
8. Develop a paid approach.
Beyond driving new visitors through organic (and free) methods, you can generate qualified visitors via paid channels. This could be through search, like AdWords, or social media advertising.
Depending on where your audience already is, social channels, including LinkedIn, Twitter and Facebook offer advanced targeting capabilities. For example: On LinkedIn, you can target specific contacts or accounts or simply build an audience based on your ideal customer profile (i.e. industry, title, job function, seniority, years of experience, and more).
9. Utilize it in the sales process.
Finally, share your report or content with the sales team. Show how the information included could add value during the sales process—whether it's simply a logical touch point or harder-hitting proof points.
Oftentimes, marketing can add value by drafting a template email that sales can use at key stages in the process or drafting slides to add to the company pitch deck.
10. Track performance.
Once you've launched all campaign activities, do a data deep dive. Use your key performance indicators (KPIs) to determine the most impactful tactics (and what's not working). Questions to ask include:
Which channels drove the most traffic to the landing page?

Which channels drove the highest conversion rate?

Does the landing page have a high bounce rate?
After conducting an analysis, adjust activities accordingly for ongoing lead generation.
Are You Ready to Plan Your Next Lead Generation GamePlan? We Can Help.
The most successful campaigns are backed by strategic, robust promotion. Not sure how to map out a comprehensive plan?

Download the sample GamePlan to see how you can organize production and distribution—all based on Point Pricing.