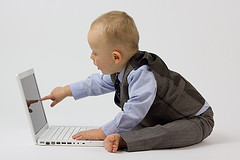 Pitching guest posts and byline articles is as important of a strategy as pitching a news tip or story idea. With many media outlets experiencing shrinking editorial budgets, it's an opportune time for companies to draft and contribute quality content.
Keep in mind, however, that your content should never be excessively branded or saturated with product mentions. The outlet will most likely reject your piece if you try to turn this into your opportunity for free advertising.
In a recent PR 20/20 guest post, Derek Singleton of Software Advice explains that effective content marketing requires companies to produce high-quality content. Then, "PR professionals must then take that content, reach out to the relevant industry thought leaders and bloggers, and make sure that the content is seen in the right places."
So how can this be accomplished? Plan ahead, and plan strategically.
Add Guest Posts and Byline Articles to Your Pitching Lineup
In order to avoid reporting complete radio silence to your clients or boss, be strategic with your pitching process.
While the physical task of media outreach is relatively similar between pitching a story idea and pitching a guest post, developing your media relations strategy for each requires different degrees of preparation.
To put it simply, pitching a story idea takes time to research:
The outlet to ensure it would be a relevant fit for your company and buyer personas.
Its editorial calendar.
The appropriate media contact.
If the outlet has already published a piece that is the same or very similar to your idea.
Pitching a guest post or byline article takes it a few steps further. You'll need to include the steps outlined above, but add researching:
The tone of the outlet.
The average length of each post.
Any relevant topics recently published by the outlet to link within your piece.
Whether or not the outlet has designated guidelines for pitching a guest post, such as topics accepted, formatting, and submission and editorial processes.
The average editorial timeline (e.g. Do you need to pitch "10 Ways to Improve Your Holiday Sales" six weeks before the holiday season, or six months?).
The most appropriate internal subject matter expert (SME) to byline the post.
Tips To Draft A Pitch-Perfect Email
After you've completed the above and determined the outlet is a good fit for your guest post submission, you'll need to draft an eye-catching email.
Keep your message brief, but make sure you personalize the email so the recipient knows that you've done your homework.
Outline the gist of your guest post submission. Try to condense the summary of your guest post without sacrificing the reasoning why the topic would be relevant for the outlet's audience.
If you're pitching a guest post on behalf of a client, be transparent and disclose that information somewhere in your email.
Finally, make sure your subject line pops. If your target outlet doesn't publish instructions for what to include in your subject line, come up with a subject line that is interesting, but also informative of what the email is regarding. A good way to test if your subject line is effective is to contemplate: Would you be enticed to open the email based on the subject line you drafted? If not, it's back to the drawing board.
Don't be discouraged if some of your guest post submissions are turned down by your top choice publication. Chances are, you can adjust the language and repurpose the rejected piece for an alternative outlet with a similar readership. Pitching is sometimes a tough gig, but it's worth it in the end.
Do you find it more effective to pitch a story idea or a guest post submission? Curious to hear your experiences.
Image Source: Paul Inkles via Flickr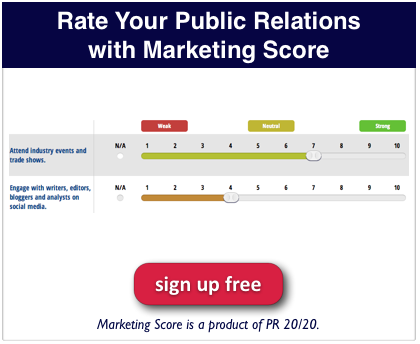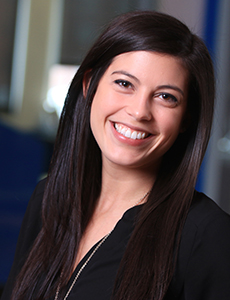 Angela Masciarelli
Angela Masciarelli is a senior consultant at PR 20/20. She joined the agency in October 2013, after spending two years as an Account Executive at a New York City PR firm. Angela is a 2010 graduate of the E.W. Scripps School of Journalism at Ohio University, where she received a Bachelor of Science in Journalism, with a focus in public relations. Full bio.