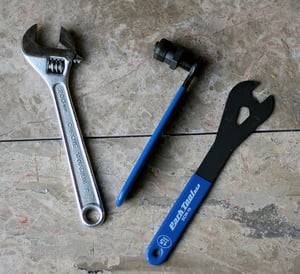 Marketing operations are constantly innovated by new technologies, from automation and gelocation to personalization. But, at the heart of branding is one constant element: content marketing.
Content drives the narrative behind all campaigns, big and small. It's the pulse of company culture and the beat of service offerings—constantly pumping purpose and inspiration into your team.
It's critical to bottom-line business health, and it's a complicated practice. Below I've curated a few of PR 20/20's favorite content marketing resources, tools, charts and graphics to advance your content marketing practice, from idea generation to production.
Our Favorite Tools for Idea Generation [List]
Running low on ideas? It happens to the best of us.
Take advantage of outside resources that contribute to fresh, and more strategic, topic generation. It's easy to get hung up on the daily demands of writing and reviewing. But, to truly make an impact, idea generation must be carefully calculated. Take time to link vision with creativity and innovation.
Check out our favorite (free) tools to stay informed on what's trending, and (perhaps) get that much-needed boost of inspiration.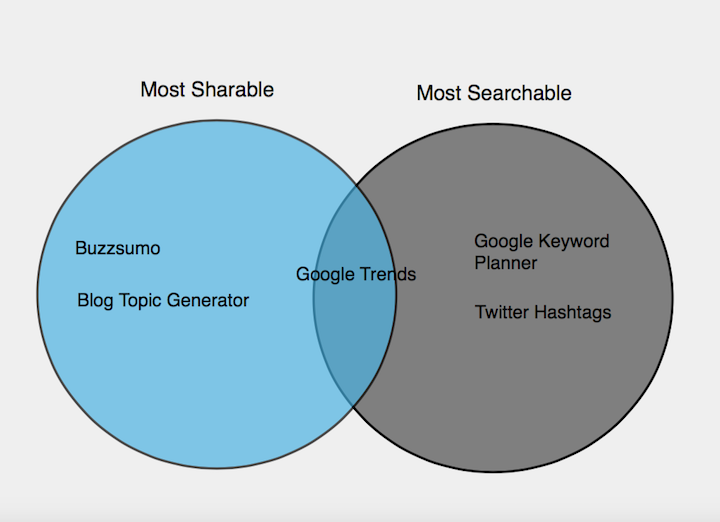 Take Your Brainstorm to the Next Level [Checklist]
Planning out content months in advance accelerates production. It also keeps messaging consistent, forcing your team to think about bigger picture themes and long-term goals.
The most efficient way to accomplish this? Leverage your team's brainpower via a group brainstorm to build out topic ideas for the upcoming months.
But, like any meeting, there are a ways to prepare so that your brainstorm is as productive and valuable as possible. See the power brainstorm checklist below, or check out the full post for details.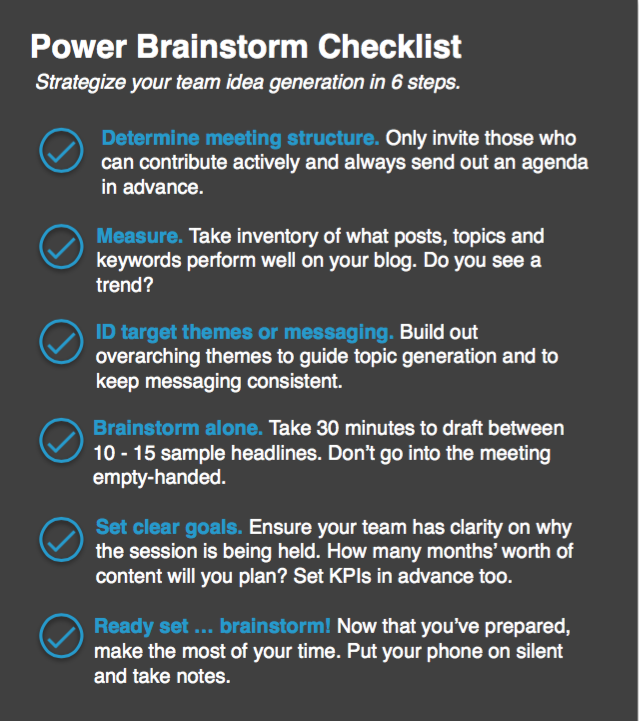 Customer Journey Mapping [Guide]
Today's digital customer journey takes me back to the Choose Your Own Adventure books (throwback!). The consumer path to purchase could go any number of ways—the outcome potentially altered at every touchpoint.
Aside from key themes and topics, it's critical to map out useful content for every stage in the buying journey. If you're catering only to first-time website visitors, you're missing out on the opportunity to speak to existing, loyal buyers.
Below is a guide to strategically map your content across the customer journey. Check out the full post by Jessica Miller (@Jessica_Joellen) for more.

The Writing Process [Flow Chart]
Now that you have a few golden ideas, it's time to sit down and write. A blank document can be quite intimidating. But, with a regimented writing process, it's easier to kick writer's block and get it right the first time around.
Below, check out the step-by-step flow chart, inspired by Mike Kaput's (@MikeKaput) post The Blogging GamePlan: How To Write a Knock-Out Post.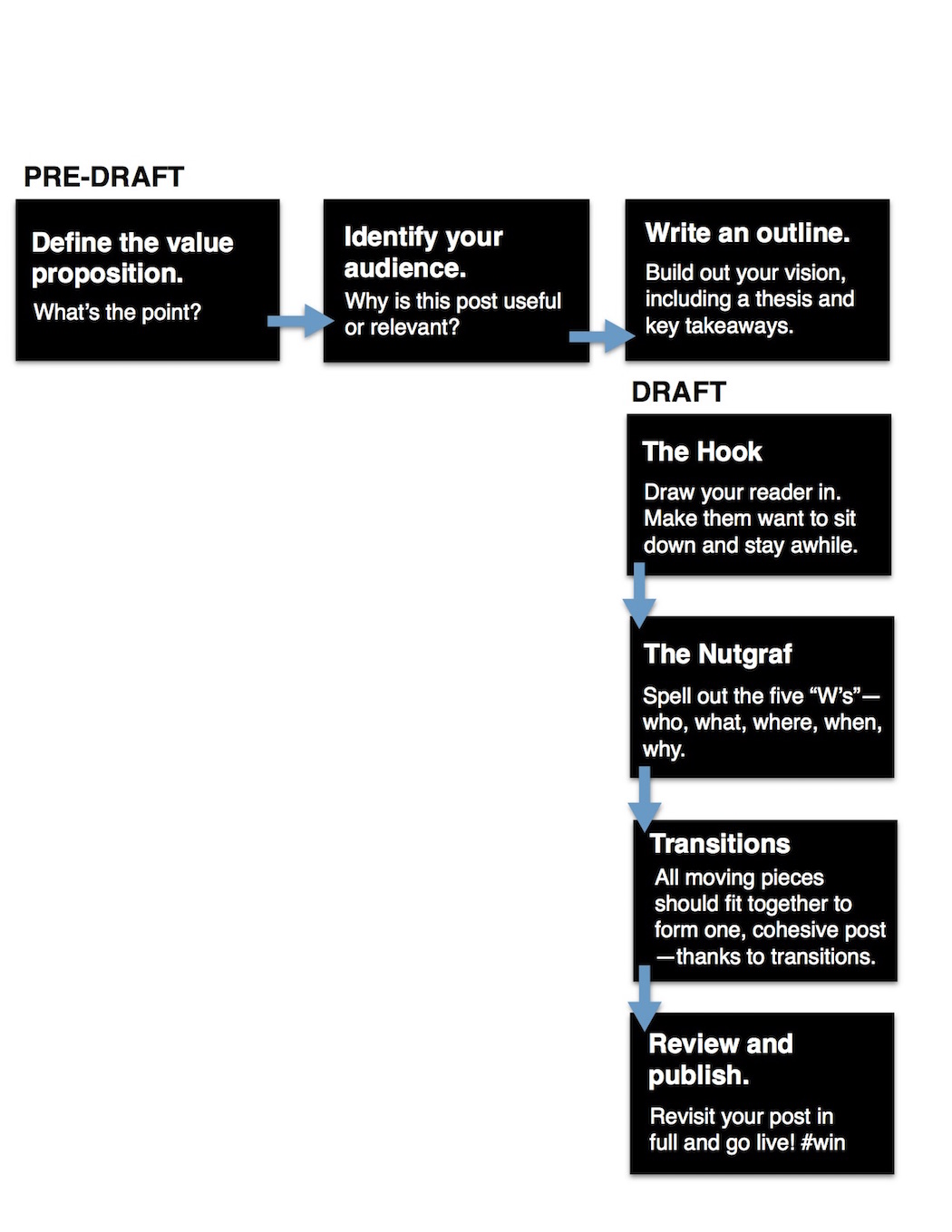 With roughly two million posts published daily, the job of content marketing is more challenging than ever before. And, it's also more critical then ever that marketers partake. In fact, Content Marketing Institute's 2015 Benchmarks, Budgets and Trends study found that "70% of B2B marketers are creating more content than they did one year ago."
Standing out isn't easy. But, with strategy, standardized processes and tools, brands can both define and differentiate through branded content.

Photo Credit: Richard Masoner / Cyclelicious via Compfight cc

Sandie Young
Sandie Young started at the agency during the summer of 2012, with experience in magazine journalism and a passion for content marketing. Sandie is a graduate of Ohio University, with a Bachelor of Science from the E.W. Scripps School of Journalism. Full bio.