"Inspiration doesn't respond to meeting requests. You can't schedule greatness." – Jay Baer (@jaybaer)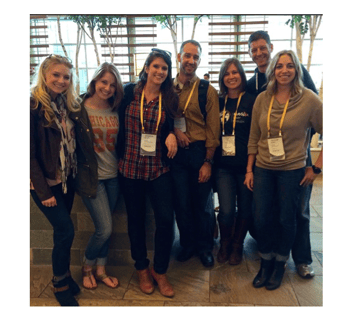 The grind of everyday life can get to even the most motivated marketers. Sometimes we have to go the extra mile to stay passionate day-in, day-out. It's just one of the many reasons we are strong believers in the impact of conference season.
Conferences are key to feeling more connected to the marketing community, staying inspired by your profession and learning from the successes (and challenges) of our peers.
The PR 20/20 team is gearing up to see many of our marketing idols, here in Cleveland and others a bit further from home. Below, I've highlighted the full team conference circuit, plus where you can catch a session from our CEO and founder, Paul Roetzer (@paulroetzer).
Planning to attend one or more of the following events? We'd love to connect with you! Follow or message @pr2020, and let's meet up!
Where in the World is PR 20/20?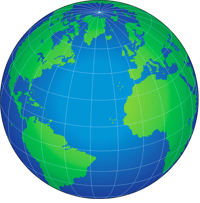 Content Marketing World (#CMWorld)
Planning to attend? Come visit Jeremy and I at Paul's session on September 9, The Content Marketing Metrics That Matter: How To Measure, Visualize and Report on Content Performance. Bonus: You can pick up a free copy of Paul's latest book, The Marketing Performance Blueprint, at the session.
If you have a few hours between workshops, check out PR 20/20's Cleveland bucket list and get to know the local marketing community.
INBOUND (#INBOUND15)
On your event list? Attend Paul's partner track session, Point Pricing: An Inside Look at PR 20/20's Value-Based Pricing Model on Sept. 10 at 10:30 a.m. Afterward, stick around for a panel discussion and Q&A on pricing.
Or, check out Paul's main track session, Marketing Growth Hackathon: 25 Tips, Tools and Resources to Accelerate Performance, also on Sept. 10 at 3:45 p.m. Receive a free copy of The Marketing Performance Blueprint at either session.
Innovative Communications: The Future of Digital Strategy (#COPRSA)
Register today to see Paul discuss the future of marketing strategy in his session, Origins of the Marketing Intelligence Engine.
QuestMT (#QuestMT)
Paul is hosting a session on The Metrics That Matter on Friday, Sept. 18. Register today. For more background, my colleague, Taylor Radey, recently published a Q&A with two professors leading the charge at the University of Montana.
New Fuel Lines Business Conference 2015 (#FuelLines)
Say hello to Paul before or after his keynote, The Indispensible Agency, on Friday at 8:30 a.m. Register for the event today.
MarketingProfs B2B Marketing Forum (#mpb2b)
Check out Paul's session on Friday, Oct. 23 at 8:45 am. Featuring the Marketing Growth Hackathon. Register today.
If you'll be in attendance, we'd like to invite you to reach out. Happy conference season!

Image credit: Wikimedia Commons

Sandie Young
Sandie Young started at the agency during the summer of 2012, with experience in magazine journalism and a passion for content marketing. Sandie is a graduate of Ohio University, with a Bachelor of Science from the E.W. Scripps School of Journalism. Full bio.