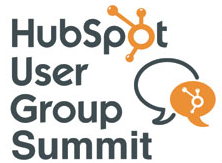 CLEVELAND — Sept. 2, 2011 — PR 20/20 founder and chief executive officer, Paul Roetzer (@paulroetzer), will lead the breakfast session on building and growing an inbound marketing agency at the HubSpot User Group Summit (HUGS) 2011 VAR Day on Sept. 15, 2011 in Boston.
In the session, Roetzer will discuss how PR 20/20 partnered with HubSpot to transform the PR agency into an inbound marketing success story, having grown from four employees to ten and increased revenue 467 percent in the past four years.
The presentation, based on his upcoming book, The Marketing Agency Blueprint (Wiley, December 2011), will include suggestions and lessons learned for agency professionals looking to build and sustain a successful firm. Key topic areas will include: services, pricing structure, technology, staffing, infrastructure, processes and purpose.
In addition to his solo talk, Roetzer will also participate on the panel, "Delivering Inbound Marketing ROI to Clients Efficiently," with Susan LaPlante-Dube (@SusanLDPMG), principal, Precision Marketing; Daniel Lynton (@dlynton), chief executive officer, LyntonWeb; and Wes Powell (@TMRDirect), president, TMR Direct.
Moderated by HubSpot inbound marketing consultant Patrick Shea (@mpatrickshea), the panel will discuss key tenets of profitable client engagements, and focus on the delivery of strategies that help agencies grow profitably by staying on time and under budget.
Event: HUGS 2011 VAR Day
Date: Sept. 15, 2011
Time: 8:00 a.m. – 4:00 p.m. (Breakfast session from 8:30 – 9:15 a.m.; panel from 2:00 – 2:45 p.m.)
Location: Sheraton Boston
Tickets: Tickets are available on the HUGS 2011 VAR Day event site.
"As consumers increasingly tune out interruption-based marketing messages, there is a growing need for tech-savvy, hybrid agencies that can create integrated marketing campaigns," said Roetzer. "Success today often requires a willingness from agencies and consultants to evolve their offerings and processes to better align with changing consumer behavior and technology innovations."
For more on building and managing an agency, visit www.MarketingAgencyInsider.com, a hub for marketing agency news, information, resources, training, education and engagement, and home of The Marketing Agency Blueprint.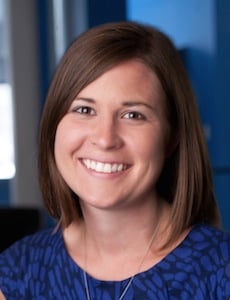 Tracy Lewis
Tracy Lewis is the director of talent and a senior consultant at PR 20/20. She is also the community manager for Marketing Agency Insider. She joined the agency in March 2009 after graduating from Ohio University. Full bio.