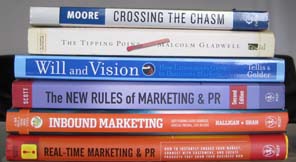 We are on the cusp of a truly transformational period in the marketing-services industry.
In September 2008, I published "Dawn of the Inbound Marketing Agency" on the PR 20/20 blog. The basic premise of the post was that the inbound marketing revolution, being driven by HubSpot, was going to spawn a more dynamic and innovative marketing-services ecosystem. Tech-savvy, hybrid agencies and professionals would come to disrupt the industry and shift the balance of power.
The successes of services such as crowdSPRING and the HubSpot Marketplace have proven demand for non-traditional solutions, and HubSpot's historic $32 million Series D round of financing brought Google Ventures, Salesforce.com and Sequoia Capital together on an investment for the first time.
Meanwhile, HubSpot's expansive VAR program lead database of agencies and consultants demonstrates a captive global audience of providers seeking opportunity and change.
In what Forrester Research has dubbed "The Great Race for Relevance," traditional and emerging firms are battling for budgets and influence in search, mobile, social, content, analytics, web, public relations and email marketing.
As a result, everything is changing: budget allocations, pricing and service models, communication channels, influencers, measurement methods, tools and platforms, higher education, industry accreditation, career paths and organization charts.
The agencies with the will and vision to adapt and evolve will rise, and emerge as the new leaders, while many traditional PR, advertising, SEO and web development agencies will become obsolete.
Profile of the Inbound Marketing Agency
Inbound marketing is powered by content. In order to grow smarter and faster than the competition (see "How to Build Your Inbound Marketing GamePlan"), organizations must continually publish great content online through blogs, podcasts, videos, optimized press releases, case studies, white papers, eBooks and by-lined articles.
Thus, the advent of the inbound marketing agency. Here's a profile of what a typical inbound marketing agency will look like [Editor's Note: These elements have been adapted from the original "Dawn of the Inbound Marketing Agency" post]:
Staff: Expert copywriters who are trained in authentic on-page and off-page search engine optimization methodology, and function as Internet marketing consultants. All employees/consultants are heavily engaged in social media.
Services: Content publishing, social media consulting, blogging, search engine optimization, pay-per-click advertising, mobile marketing, website development, email marketing, lead nurturing and analytics, as well as evolved forms of public relations and brand marketing.
Pricing: Value-based with wider appeal to the mass market of small businesses. The end to billable hours approaches.
Results: Inbound marketing firms consistently produce more measurable outcomes, including: inbound links, website traffic, leads and sales.
Leadership: Most likely founded/lead by Generation X or Generation Y.
Technology: Extremely tech-savvy. There may even be a crossover into software research and development (either in-house or outsourced).
Infrastructure: More agile and tolerant to risk than most traditional marketing service firms. Built to be highly scalable in terms of number of clients and employees, geographic markets, and revenue.
Growth: Dramatically more aggressive growth models due to mass-market appeal. As a result, angel and venture funding of leading firms is a greater probability than with traditional agencies. A wave of mergers and acquisitions of complementary firms — PR, SEO, web developers, email marketing, mobile marketing, etc. — also is probable.
Market Focus: The industry leaders will have a mass-market focus, and international appeal (the Internet has no borders), but like any emerging industry, there will be plenty of room for smaller agencies to prosper by concentrating on niche market segments and/or services.
What's Next?
PR 20/20 is working on a series of large-scale initiatives to support marketing service firms seeking to evolve, provide resources to organizations as they integrate inbound marketing strategies, and accelerate change in the industry.
This is an amazing time to be a marketer. As we concluded in the original "Dawn of the Inbound Marketing Agency" post:
"Welcome to the age of inbound marketing. The time is now to get started."
Resources
Related Blog Posts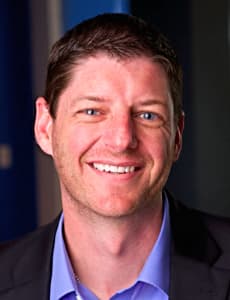 Paul Roetzer
Paul Roetzer is Ready North's (formerly PR 20/20) founder and senior advisor, as well as the founder and CEO of Marketing AI Institute. He is the author of Marketing Artificial Intelligence (Matt Holt Books, 2022) The Marketing Performance Blueprint (Wiley, 2014), and The Marketing Agency Blueprint (Wiley, 2012); and the creator of the Marketing AI Conference (MAICON). Full bio.