PR firm plans to expand staffing and inbound marketing services.
CLEVELAND – Dec. 15, 2008 – PR 20/20, a Cleveland-based inbound marketing agency and PR firm, has moved and expanded its downtown Cleveland headquarters in the historic Gateway District. The 2,900-square-foot space is located on the seventh floor of the Caxton Building at 812 Huron Rd., which has been home to PR 20/20 since March 2006.
The new office, suite 780, features exposed ceilings and ductwork, finished wood floors, spacious workstations, a glass-encased lounge with bar and panoramic views of Progressive Field, ballpark of the Cleveland Indians.

"Our growth has been fueled by demand for inbound marketing expertise and services, including: content marketing, social media consulting, blogging, search engine optimization, Google AdWords campaigns and Website development," said, Paul Roetzer, PR 20/20 president and founder. "The new space gives us the ability to continue expanding our services and staffing, which we plan to do in 2009."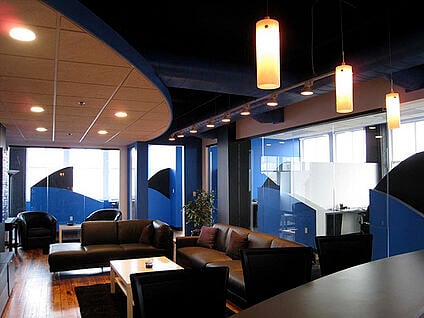 Check out the PR 20/20 new office Flickr photos
Related Blog Posts

•
10 Public Relations Trends that Will Change the Industry Forever
•
Dawn of the Inbound Marketing Agency
•
Are the 4Ps of Marketing Dea
d?
About PR 20/20
PR 20/20 is a Cleveland-based inbound marketing agency and PR firm specializing in public relations, content marketing, social media and search engine marketing. PR 20/20 publishes its service and pricing guide, which features set pricing on more than 100 public relations and marketing services, at
www.pr2020.com.