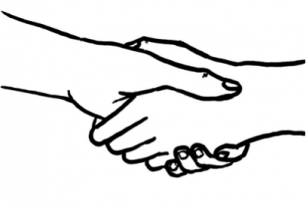 Whether you are a student seeking an internship or first job, or a seasoned professional looking for a job change, insight into your options can be critical for success. A simple conversation can help determine where you stand in your field and, more importantly, where you could go.
An informational interview is an opportunity to gather insight into a profession from someone in a role you admire. You ask the questions necessary to make informed decisions about your career path.
As you prepare for an informational interview, below are tips to find contacts, ask the right questions and make the best first impression.
How do I determine whom to interview?
Figure out a type of job that interests you. Is it a particular setting, industry, company, skill level? Find professionals that match up in these areas using one or more of the following methods:
Professional contacts of your friends or family. Ask around! You never know who may know the perfect person for you to speak with about your professional aspirations.
Simple searches on LinkedIn.
College or high school alumni networks.
How should I ask for a moment of their time?
Much of this will come down to the nature of your relationship with the contact—if it's a pre-existing acquaintance, a new contact via an introduction or a contact you are reaching out to on a whim.
With each scenario, keep relationship context in mind, and make your message short and direct. In either a LinkedIn message (if you have no pre-existing relationship or connection) or in an email, list the reasons why you wish to speak with them. Be specific; this could help determine whether or not you hear back:
"I want to learn more about marketing agency life."
"I want to learn more about your experience with [campaign, technology, etc.]."
"I'm interested in [company], and would like to learn more about the work you do there."
What's the appropriate venue?
Unlike formal job interviews, informational interviews give you a chance to ask questions of the professional. They come in a wide range of types:
Conversation Over Coffee
The most informal of the bunch, a quick coffee chat provides the least intimidating scene for conversation. Just don't get too comfortable. Air on the side of formality in tone and appearance, and consider purchasing your interviewee's coffee as a thank you.
Listen in Over Lunch
Lunch conversations can be tricky with ordering, and trying to talk and eat at the same time. Allow the interviewee to lead in ordering and follow suit. Consider options that will allow you to take small bites to avoid answering with a mouthful.
Pick up the Phone
Based on time constraints or location variances, sometimes the preferred method for an informational interview will be over the phone.
Remember, in this situation, do not have visual cues, so your personality must shine through or you may make an unintended poor impression.
On-site Opportunity
Some interviewees may invite you into their office for the interview. This can be a tremendous opportunity to gain insight into their daily life and company culture. With this type of interview in particular, dress to impress, and be personable with all that you encounter in the office.
What should I do in preparation for the interview? How do I make a favorable impression?
Do your research. Period. Preparation, or lack thereof, shows. Review the professional's LinkedIn profile, their company's website, and any relevant blog posts and industry news articles that could help spark a conversation topic.
Kerry Tuttle (@kerrtut), a current Ohio University student, gives insight into her preparation process:
"I prepare by looking at the person's LinkedIn and the company's website. I gather most of my questions from their LinkedIn, so I can ask questions about their prior internships, jobs and experiences. I also talk to others who have spoken with this person or know them better than I do. That way, I can prepare myself for how casual versus professional the person is going to be. I think it's good to have a mutual acquaintance, if possible, to gain this kind of valuable insight."
Stephanie Ackerman (@steph_ackerman), stakeholder communications manager at NASCAR, shares how this kind of preparation can leave a lasting positive impression:
"When a student is (overly) prepared, they always stand out in an interview. For example, if they've done their homework and researched the company, they can ask the right questions. An interview is a two-way dialogue; it shouldn't just be the interviewer asking the interviewee questions. It's important that the interviewee, in this case the student, ask questions as well to learn as much about the position or subject matter as possible."
So, what type of questions should I ask?
What about this professional intrigues you? What would you like to know more about? Begin here. A few additional questions to consider:
How did you get your start in [insert field here]?
What areas of growth do you see in our industry?
What tasks do you find yourself completing on a regular basis?
What do you love about your job?
What skills will become, or continue to be, invaluable in our profession in 5-10 years?
The day is here! What should I do to ensure success?
Arrive on time, and by "on time," I mean arrive about 5-10 minutes early.
Dress to impress and have your questions top of mind, but allow the conversation to flow naturally. As with any interview type, it should ultimately be a conversation where an equal exchange of knowledge and information is shared.
Paul Raab (@praab), senior vice president and partner at Linhart Public Relations, has the following advice to help you stand out from the crowd:
"Be confident, energetic and prepared. Know what you want to say about yourself, your goals, what your qualifications are, and why an employer should consider you. Listen carefully, and ask good questions—but also be prepared to lead the conversation if you have to, or at least hold up your end of the conversation."
How should I follow up?
As you close the interview, Maura Rodgers (@MauraLRodgers), executive director at Miracle League of the South Hills (Casey's Clubhouse), recommends a formal and structured approach:
"Always ask if you can follow up with them, and if they might be able to connect you with a colleague or professional contact that you can also speak with. If you go this route, have some idea of who you might like to speak with and preface, 'I saw you are a board member with X, do you know any of their staff that might be available to meet for an informational interview.'"
Always follow up, whether it's through an email or handwritten, mailed note. Thank them for their time and insights provided.
As months and years go by—keep in touch! Continue to build on the relationship. You never know when there may be an opportunity down the line to work with individuals or companies more closely.
Students/Pros: How do you prepare for success in the informational interview process?
Pros: What do you like to see during an informational interview? Share your thoughts in the comment section.
Image Source: Aiden Jones under Creative Commons Attribution-ShareAlike 2.0 Generic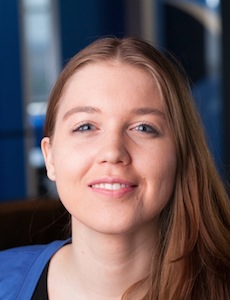 Rachel Miller
Rachel Miller is an associate consultant at PR 20/20. She joined the agency in April 2012, with 11 internships in marketing, communications and journalism internships under her belt—including her first exposure to PR 20/20! Rachel is a graduate of Ohio University's E.W. Scripps School of Journalism. Full bio.