The following is a guest post by Sabrina Fenster. Sabrina is the Marketing Manager for The Shelf, an influencer marketing platform that enables brands and agencies to connect with the most relevant influencers. They currently serve businesses in the fashion, beauty, lifestyle, travel, food and family space. She's also the co-creator of street style blog, Streetscoutme. You can connect with her on LinkedIn.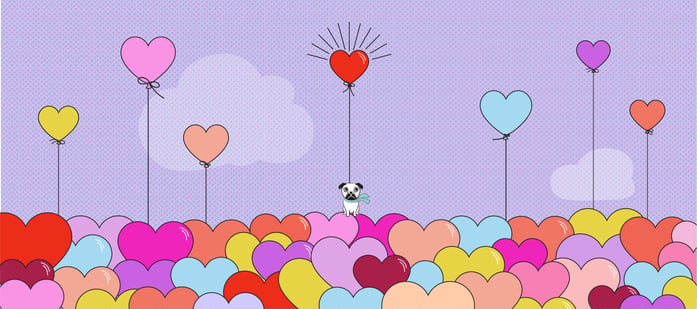 Valentine's Day is almost here. With less than one week away from the annual day of love, last-minute shoppers are wracking their brains for the perfect gifts.
Believe it or not, this is the perfect time to be kicking promotions up a notch because nearly two-thirds of Americans, who spend an average of $142 on Valentine's Day, don't begin planning until a week or less before the actual day.
Businesses should be aiming their arrows straight for men between the ages of 25-34 because they're the heaviest hitters—spending twice as much as women on the love-showering holiday. What's more, pets get some good loving too. Just last year, $703 million was spent on our furry little friends, with an average of $5.28 per gift.
If you're not in the business of selling love (like flowers, jewelry or chocolates), don't forget that people will be celebrating with their friends and families too. This annual day of love is not just reserved for couples anymore.
There are only a few days left to do a big push for marketing promotions, so it's time to kick it up a notch. Check out this infographic by The Shelf for even more V-day insights.