HubSpot began life as a marketing app in 2006, and has grown into a marketing, sales and service platform company that, as of writing, has 86,000+ customers in more than 120 countries.
The approach has served the company well. Since its IPO in 2014, HubSpot's stock price has increased approximately 10x, and its compound annual growth rate is 39%. Its market cap is $14.3 billion, as of Oct. 15, 2020.
In its Q2 2020 investor presentation, HubSpot outlined its strategy to grow its total addressable market even further by becoming a platform for business growth. Said Brian Halligan, HubSpot CEO, on the company's Q2 2020 Earnings Call:
"We've had a strong product year so far, that's raised the power of our Enterprise Tier, while also adding new products to the mix. This began in Q1 with the introduction of an entirely updated version of Marketing Hub Enterprise. With this relaunch came a ton of advanced features, including revenue attribution reporting, AI-powered A/B testing, and account-based marketing. Marketers can now start with us at an early stage and grow with us into a large scale-up, now that we've released this product."
Source: HubSpot Investor Presentation Q2 2020
We anticipate that the effective and ethical integration of AI into HubSpot's products is going to both drive and enable this platform strategy—and prove critical to HubSpot's future growth.
For years, HubSpot has been strategically developing AI capabilities to help companies grow better through marketing, sales and service. Back in 2017, Bradford Coffey, HubSpot Chief Strategy Officer, wrote:
"At HubSpot we're incorporating machine learning and AI into the future of our marketing and sales tools. Using AI in the marketing and sales process creates a more tailored experience for the buyer and can help companies get found by more prospects, convert more leads, and close more customers."
That was in reference to HubSpot's acquisition of Kemvi, a startup that used machine learning to enable sales reps. Since, HubSpot has made other AI-powered acquisitions, including Motion AI, a builder of smart chatbots, and invested in AI startups like Avoma, a company with AI that automatically records meetings and detects next steps.
It's clear, from our perspective, that HubSpot is making a dedicated, multi-year effort to bake AI into every part of its platform and ecosystem where it makes sense. But not AI for the sake of AI. It's a focused approach to investing in AI tools that bring immediate, tangible value to their customers.
For some context:
Here at Marketing AI Institute, we help marketers understand, pilot and scale AI. The Institute grew out of PR 20/20—HubSpot's first partner agency back in 2007—and our work using AI to grow our agency business and the businesses of our clients.
Through PR 20/20, we've had a front row seat to HubSpot's business strategy and growth over the years. And through Marketing AI Institute, we've worked with HubSpot (an Institute partner) to better understand their AI roadmap and vision.
We'll be adding to this article as we have more discussions with HubSpot and as the company's AI plans evolve. But, to start, below is an overview of HubSpot's AI capabilities and roadmap as we see them based on publicly available information, and a short list of big opportunities we see for HubSpot to leverage AI as part of its long-term growth strategy.
How HubSpot Uses AI Today
According to HubSpot's Grow Better with Artificial Intelligence page, HubSpot uses AI or AI-powered capabilities across its product suite in a few key ways.

Data Cleanliness
HubSpot uses AI to better manage contact data across marketing, sales and service.
Turn business cards into CRM contacts automatically by scanning them.
Deduplication and error correction across contacts.
Better data mapping when you import contacts.
Call recording and transcription.
Email data capture.
Content Optimization
HubSpot uses AI to help marketers optimize content at scale.
Adaptive, continuous testing of page variations using multi-armed bandit testing.
SEO recommendations to inform content strategy.
Content topic suggestions based on relevance, competition and popularity.
Related content recommendations.
Sales Enablement
HubSpot uses AI to give marketing and sales teams easier, better and faster ways to qualify and close leads.
Create predictive lead scores that determine a lead's likelihood to close.
Send time recommendations for sales emails.
CRM enrichment that auto-identifies certain key data points about contacts.
Name recognition in live chat.
HubSpot Ecosystem
The HubSpot App Partner Program contains 200+ marketing, sales and service integrations that connect top tools with HubSpot's products. Several AI-powered companies, including: Atomic Reach, Drift, Crayon, Seventh Sense, Uberflip and Yext, have official integrations to give HubSpot customers access to the power of AI.
How HubSpot Could Use Artificial intelligence
We see huge opportunities for HubSpot to accelerate its use of AI moving forward, in part due to the massive amount of data the company has access to that can be used to train predictive models and automate tasks across every area of marketing, sales and service.
This list focuses on HubSpot's stated goal: become a platform to enable business growth. To do that, HubSpot has an opportunity to harness the unique powers of AI to help companies increase revenue and reduce costs.
1. Truly Automated Sales
AI products exist today that can tell you exactly which leads to prioritize next, based on historical behavior, and automatically engage with those leads via chat and email. As a result, high growth teams are able to sell at scale—at speed and without exploding headcount.
AI, properly applied, would make sales hypergrowth possible for HubSpot customers who don't have the sales talent, experience or budget to acquire new customers at scale.
Possible AI-powered use cases for HubSpot in this area include:
Automatically prioritize leads

based on historical data, with no human involvement beyond basic data prep.

Use marketing and sales chatbots

that automatically conduct natural language conversations with leads to nurture and qualify at scale.
Determine lead preferences

automatically

by using machine learning to immediately offer personalized recommendations on a lead's preferred communication times and styles, as well as information on topics or products of interest.
2. Content at Scale
Content creation and optimization is hard at the best of times for global organizations. It's almost impossible from a time or cost perspective to create truly great content at scale if you're a smaller business.
AI can help. HubSpot's existing AI enables some SEO and content optimization use cases. But there is an enormous amount of untapped potential to help HubSpot customers create content better, faster and cheaper.
Provide automated research

into any given content topic to accelerate content creation and craft content around top ranking opportunities.
Create intelligent content plans

based on business goals, historical traffic and lead growth, and industry.
Generate content at scale

using natural language generation models to fully or partially create blog posts, ebooks, press releases, email copy and website content.
3. Intelligent Revenue Growth
HubSpot's marketing, sales and service suites contain a wealth of data about traffic, leads, sales and customer success. This data presents a large opportunity to drive AI-powered revenue growth for HubSpot customers.
Identify revenue opportunities

based on buying patterns of existing customers.
Recommend marketing actions

based on the historical behavior of your best leads, top sales and most satisfied customers.
Proactively identify service opportunities and threats

based on behavioral signals, to address any potential drops in satisfaction before they happen.
Visit https://www.hubspot.com/artificial-intelligence to learn more about HubSpot's point of view and AI product offerings.
Are you a HubSpot customer? What AI-powered features would you love to see in the platform? Comment below.
How to Grow Smarter with HubSpot + AI
Marketing AI Institute and PR 20/20 founder and CEO Paul Roetzer teamed up with Kevin Walsh, Group Product Manager of Artificial Intelligence at HubSpot, to pull back the curtain on how companies can use HubSpot + AI to grow better and grow smarter.
In the webinar, Grow Smarter with HubSpot + AI, you'll get actionable insights you can't get anywhere else—from experts on the frontlines of HubSpot + AI.
Roetzer's Marketing AI Institute helps marketers understand, pilot and scale AI, while his agency, PR 20/20, was HubSpot's first agency partner. Walsh plays a leading role in HubSpot's AI roadmap. In the webinar, you'll learn from both of them:
How to use HubSpot's native AI capabilities for better data cleanliness, content optimization, sales enablement and more.
How to use HubSpot's partner ecosystem to find and deploy AI integrations, using real examples from PR 20/20's work using HubSpot + AI for clients.
How to prepare for HubSpot's AI-powered future and get a head start on the competition using HubSpot + AI.
The webinar also includes a Q+A session to address audience questions. Watch the webinar on-demand today!
Editor's Note: This article was originally published to the Marketing AI Institute.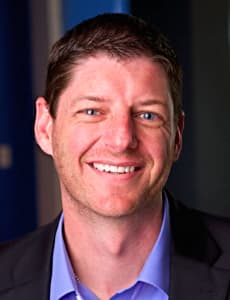 Paul Roetzer
Paul Roetzer is Ready North's (formerly PR 20/20) founder and senior advisor, as well as the founder and CEO of Marketing AI Institute. He is the author of Marketing Artificial Intelligence (Matt Holt Books, 2022) The Marketing Performance Blueprint (Wiley, 2014), and The Marketing Agency Blueprint (Wiley, 2012); and the creator of the Marketing AI Conference (MAICON). Full bio.