Every HubSpot user who's realized the massive benefits of creating email workflows is probably equally familiar with the ugly downside: a bottomless pit where your succinct, organized list of workflows used to be.
Workflows you created for that one trade show five years ago. Nurture streams that hinge on outdated enrollment criteria. Internal workflows that haven't sent a notification since that last website redo. Full campaigns that feature email signatures of employees who no longer work for your company.
Not only that, it can be impossible to distinguish one workflow from the next when all of your partners and internal stakeholders follow their own unique naming conventions for in-use and incomplete workflows. Tell me, how many defunct workflow drafts show up in the results when you type "test" into your workflows search bar?
We recently did a HubSpot audit for a client where we audited 80+ workflows and found some meaningful ways to improve overall email function. The results allowed us to:
Determine which workflows were no longer in use and could be archived.
See where duplicative workflow actions existed.
Pinpoint workflow overlap, which could be overwhelming contacts with multiple types of email.
Conversely, find the gaps in current nurturing, i.e. contacts were being left out to dry.
Recommend a plan for continued prospect email nurturing for priority leads at scale.
Here's how we did it.
The 8-Step Framework for a Comprehensive HubSpot Audit
1. Create an audit worksheet.
The first step is to create a framework for your audit in a spreadsheet format (like this). If you search for workflow auditing tips and tricks online, the first thing you'll find is other blogs recommending you use HubSpot's native workflow export tool. Here's my (hot?) take: That function doesn't give you nearly enough information, and it's best to think of it as a starting point.
If you choose to export that spreadsheet from HubSpot, here are the columns I'd deem universally useful:
Workflow Name
Total Enrolled
Active Enrolled
Create Date
Type
You have to do more than add a column at the end for "cleanup / delete" and call it a day.
Instead, think ahead to the most important data points for your needs. Do you or will you need to know which workflows promote certain products? How about the workflows that are geared towards a contact's specific job role or industry?
Better yet, track things like enrollment criteria, suppressions, and if enrollment in this workflow would remove them from other workflows—anything that could break, and really ruin your day, if you're ever tinkering with triggers like contact properties or lists elsewhere in your portal. HubSpot has default safeguards in place to prevent some of this stuff from happening, but you can't be too careful! It's best to track these factors closely.
Furthermore, I recommend listing each email in a workflow—and take it a step further to list any information in the email that might change at some point, like the signature. In the example I mentioned above, wouldn't it be simpler to have one central list of all the emails "signed" by John Smith, in case he ever leaves the company?
2. Start auditing.
Now the fun part can begin. It's time to audit! Dig into each workflow and list all of that glorious information in your spreadsheet.
You may find it helpful to use data validation and/or filters in some cells to make it easier to run pivot tables and spot trends in the next step.
3. Look for trends and key takeaways.
Once all of the information is included in your audit worksheet, review it at the macro level and try to spot trends.
On a micro scale, what are the action items for each individual workflow? Now zoom back out and compare action items—is there some process you can implement to avoid running into the same issues from workflow to workflow?
Also, consider questions like:
How are my workflows performing, generally speaking, and does the performance indicate certain trends to be aware of? (i.e. low goal completions could indicate a need for better nurturing. Low active contacts could mean a problem with a form or a need for more conversion points across the site.)
If an email is updated or removed, which workflows will it affect?
If a list is updated or removed, how will that impact who is enrolled in workflows?
How many assets are associated with a specific campaign?
Where is there a need for defining or assigning a campaign to measure success holistically?
How many workflows exist to nurture a specific segment of our audience?
4. Tackle the cleanup tasks.
As you completed the audit, you should have been tracking the immediate action items or cleanup tasks as you went. This is the time to take care of all of those things, as well as things like:
Create folders where necessary for better organization.
Update old email templates with new branding.
Archive old workflows.
Here's a tip: Don't delete a workflow unless you're absolutely sure you won't need it again. If you'll ever need to reference historical performance metrics, create an "Archive" folder and move turned-off workflows there, instead.
5. Create a checklist for workflow cleanliness going forward.
This is a huge key to making any future audit—and general portal health—10 times better.
You've likely noticed some recurring issues during your audit. Maybe nobody is using workflow goals the way they should. Or specific folders have been ignored.
To prevent this from continuing, create a checklist for anyone who uses workflows in your portal to reference. Whenever someone creates a new workflow going forward, they can run down the checklist to make sure they've done things like:
Follow an agreed-upon naming convention.
Use specific suppression lists.
Use the "Remove from specific workflows" suppression option where necessary.
Set a workflow goal whenever possible.
Put the workflow in the proper folder, if applicable.
Add the new workflow to the audit worksheet.
6. Maintain your worksheet!
As the last step in the list above suggests, it's key to maintain this worksheet over time. That means any time someone creates a new workflow, you should add it to your audit doc.
Treat it as a living, breathing list as time goes on, and the next audit will be a snap.
7. Assess opportunities to improve your marketing strategy holistically.
Now that your workflows are in ship shape, take a step back to think through any opportunities you noticed to improve your marketing in this or other areas of the portal.
Maybe there's a gap in email nurturing automation, and a certain persona isn't getting what they need to convert.
Maybe you're not using the persona tool at all, and it's time to start. Think about which workflows would align with which personas, nurturing them along to become customers.
Perhaps there's an opportunity to integrate email into lead scoring, now that you're keenly aware of how workflows are functioning in your portal.
You have all the data and information you need to integrate workflows into your next marketing campaign, so use your imagination to consider the possibilities.
8. Put the next audit on your calendar.
Yep, you heard me. It's like changing the batteries in your smoke detectors or giving your dog their heartworm medicine. It's gotta happen on a regular cadence. Schedule it and set a reminder.
Put the next audit in your calendar for a time that makes sense for your needs, and stick to it.
In general, I think an annual audit would work for most. But depending on the number of stakeholders using the workflow tool—and how closely they adhere to your new checklist—it might be necessary to audit quarterly, perform the necessary cleanup actions, and recognize new trends.
Unlock Your Website's Full Potential
Does your website need to be optimized, but you're not sure where to start? Our team can help! Through our conversion rate optimization services, we'll work with you to identify why users aren't converting, why conversions have dropped, and solutions to fix the issue(s)—so that you can worry about securing more business.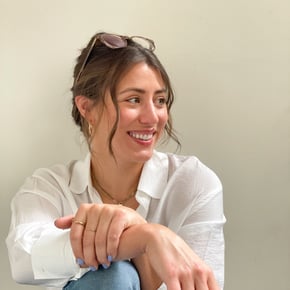 Elizabeth Juran
Elizabeth Juran is Ready North's director of operations. She joined the agency in March 2017 with a background in corporate marketing and communication.