"The marketers, the publishers, the ad tech companies, the agencies, data management companies—they're all going for the same type of employee." — John Ebbert, executive editor & publisher, AdExchanger.com (source)
The marketing talent war has begun. Will your organization lead, or be left behind?
That may seem like an exaggeration, but it's going to be an unfortunate reality for many organizations if they don't quickly evolve.
Digital marketing has revolutionized the industry, and the job market. Corporate marketing departments and marketing agencies struggle to recruit and retain qualified professionals for career paths that didn't exist three years ago, while academic institutions are faced with the need to adapt curriculums to the real-time nature of business.
Marketing managers are overwhelmed by the diversity of capabilities needed to run integrated campaigns, and underprepared to consistently produce results that impact the bottom line. They could turn to marketing agencies for outsourced support, but, in general, the agency world has failed to adapt thus far.
In Evolution of the Prototype Marketer: The Hybrids Are Coming, we delve into the rapidly expanding marketing talent gap, explore the catalysts for transformation, and detail what it takes for you, and your organization, to compete in the modern marketing era.
The ebook itself is an evolution. It's a topic I first wrote about on Jay Baer's (@jaybaer) Convince & Convert blog in February 2012, and then expanded and presented to the Oklahoma City American Marketing Association in January 2013, along with a PR 20/20 blog post—Hybrid Marketing Professionals: The Next Generation of Talent.
I'd love to hear your thoughts on the topic (and the ebook), and discuss how your organization is adapting its marketing strategies, technology and team.
Share your comments below, or reach out to me direct at any time (@paulroetzer).
"There's a real scarcity of technical professionals, even more so for those with passion and aptitude for marketing. And there will be enormous competition for those unicorns, not just from other marketing departments, but from marketing software vendors, consulting firms, agencies, and a whole new bumper crop of start-ups, all of whom need this talent in pursuit of their missions. Expect some serious inflationary pressure on these salaries." — Scott Brinker (@chiefmartec), president and CTO of ion interactive (source)
Stay updated: Subscribe to the PR 20/20 blog, check us out on Facebook, and follow the team on Twitter.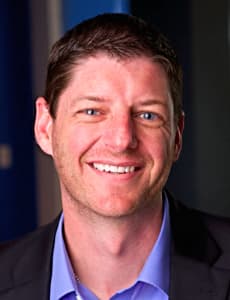 Paul Roetzer
Paul Roetzer is Ready North's (formerly PR 20/20) founder and senior advisor, as well as the founder and CEO of Marketing AI Institute. He is the author of Marketing Artificial Intelligence (Matt Holt Books, 2022) The Marketing Performance Blueprint (Wiley, 2014), and The Marketing Agency Blueprint (Wiley, 2012); and the creator of the Marketing AI Conference (MAICON). Full bio.