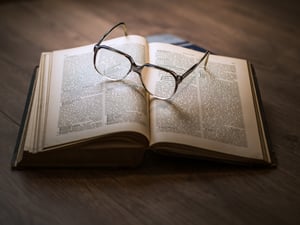 At a marketing agency, no day is like the day before. In the morning you're reading news and reporting on the latest healthcare overhaul, then in the afternoon you're presenting to a room full of engineers on differentiation within a niche manufacturing submarket.
Welcome to agency life.
At PR 20/20, we work with clients across industries—from manufacturing and distribution, to healthcare, insurance, finance, real estate, technology and more. We've worked with select markets over the years to establish internal expertise, and we know that it's a game-changer for our team and for the quality of client work, strategy and results when we can establish domain expertise within an industry.
You speak your client's language, which goes miles when building marketing strategy and support across and organization.

You read industry news regularly, and you're able to connect the dots where others don't to bring better opportunities to the table.

You

add value to the partnership

, and your team proves more irreplaceable.

For agencies—you see trends that will have an impact across industries, and can put these on outside trends into context for clients.
So how do marketers learn the ins and outs of multiple industries? Or, how do you ensure your internal marketing team is continually improving? And what should you expect from your marketing agency partners? Here's how our team works to establish domain expertise in technical client industries.
How to Establish Industry Domain Expertise
Here's a few tips for learning the ins-and-outs of a new market or industry. Consider it a starting point, and let us know your additional tips and resources!
1. Read.
We start with our client and its competitors' websites. We digest web copy, blog articles, news releases, downloads, product guides—anything that's public-facing is read, highlighted, commented on, and shared by our team.
A good content audit is usually necessary for building future messaging, content, or nurture programs. So why not take the extra time to document and really digest the subject matter as well?
2. Read some more. Subscribe to top industry resources and read daily.
Don't stop with client and competitor websites materials. Look for thought leadership across your client and its competition. Monitor and read earned media placements, read leadership's social updates, and track where those good reads are posted in the start of a media database.
At this point, we also usually just ask our clients on a kickoff call: What are those industry blogs or newsletters that you see as must-reads for our team as we work to get up-to-date on the latest? If you had to list 3-5 of your favorites, what are they?
3. Google.
To truly digest new information, we have to Google. A lot.
If we're reading an article with terms we don't understand, we Google them until we have enough context to actually "get it."
4. Take (and share) notes.
As we learn, we share information with others. Keep a running knowledge document shared across the team. It can include anything and everything, from:
Common industry acronyms.

Industry terminology and definitions.

Client products and services: what is the offering, and what differentiates it?

Internal subject matter experts (SMEs) and their specific ____.

Recommended keywords to monitor.

Recommended media and influencers to follow.

Top industry articles affecting a client's business: relevant legislation, economic trends, new technologies introduced, etc.
Once we're in a solid place with the knowledge document, we share it with our clients. (Crazy, right?) It can go a long way in bridging gaps, not wandering (too far) down rabbit holes, and it's just one of those moments that builds trust. We're trying, and when our clients know we're putting in the effort—they're in turn more open to providing our team with the best resources.
5. Do a product demo.
If it's possible with a client's product offering, we'll ask for 30 minutes with a business development rep to walk through the solution. Actually seeing it in an engaging interface, with human conversation and the ability to ask and answer questions is critical in understanding what you'll be marketing.
While our goal in this case is product knowledge, we'll often also use this session as follow-up to a marketing-sales alignment session where we ask about the demo process from sales and customer perspectives.
What are the most common questions asked when demoing for prospects?

Which features seem to stand out most to prospects? Which are most used by top customers?

How does it compare to the competition?

(Take those demos if you can after!)
Record the demo, and make it required for anyone who contributes to the account.
6. Test your team.
Can you speak through what you've learned? After a few weeks with a new client, we'll task account teams to present an overview of what the client does, how they do it, why it matters, and more.
We'll then probe in with more detailed questions on processes behind those high-level responses, asking the account team to go deeper into specific terms, science, law, the product, technology, etc. No question is off-limits.
For teams, it's a good take-me-back-to-college study session and exam. And for leadership, it means really getting your hands around client and industry details to be able to ask the right questions and guide the team on responses.
7. Listen and engage SMEs.
Soak up conversations with clients or SMEs. We often ask to record calls so that we can focus on what's being said and engage, versus taking copious notes.
Tip: That time before everyone arrives on a call is so valuable with this step. Of course I want to know about your dog's latest haircut, but I also want to ask your take on the industry's latest merger—and find out whether your customers are asking about it too. Being up on the news, knowing who you're talking to, and asking good questions goes a long way in learning from the experts and building trust.
>> Related Read: 20 Marketing Opportunities from 20 Minutes with a SME
8. Ask questions.
Seriously. Once you have put in the work and are confident in your studies, you're less afraid to speak up. If you're certain the answer to a question you have isn't found on the website, wasn't just mentioned by your client (see #5 - listen), or just needs more context than some scientific wikipedia offers—you're more likely to ask the question and truly understand an answer.
From there, you can also better determine whether it's a question that would also be on the mind of target audiences and how to incorporate the response into messaging strategy or quick article.
9. Go beyond. Attend industry events or get certified.
Our entire team is certified when it comes to digital marketing expertise, like Inbound Marketing, HubSpot or Google Analytics. But to take it one step further, find out if there are specific training and certifications available with the industry.
Learning insurance? Take steps to become a licensed agent in "property and casualty," or another focus practice, in your state.
Other options: Accompany your client to an industry conference or tradeshow, sit in on a competitor webinar, or attend the local roundtable event on a hot topic. (And share your notes! Great touchpoint and resource—for your team and your client.)
You'll likely notice these types of resources pop up as you read your daily industry digest—and they're usually worth looking into.
10. Subscribe to company resources and attend internal events.
It's common to follow your company's/our client's (and their competitors') external updates. But what's really valuable is being invited to internal events and resource sharing. We learn so much and value hearing stakeholders first-hand at internal science fairs, annual meetings, SBU planning sessions, or even quarterly fiscal updates from publicly traded clients.
Subscribe to internal resources, and recommend asking for that seat at the table for additional learning opportunities.
It's continual learning and development that makes what we do so interesting, adds value to the client-agency relationship, and ultimately drives strategy and performance.
Ready to take your marketing to the next level?
Once you've trained your team of experts, advance your strategy with the Marketing Performance Pack. The Marketing Performance Pack is an Excel workbook with resources and templates that complement The Marketing Performance Blueprint.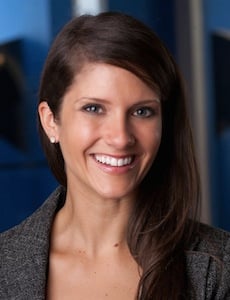 Jessica Miller
Jessica Miller is VP and managing director of PR 20/20, where she guides strategy and performance, and champions the ongoing pursuit of building a great marketing firm. For more than a decade, Jessica has built lasting partnerships that connect marketing strategy to bottom-line business outcomes. Jessica joined PR 20/20 in 2011 with global agency experience. She is a graduate of the E.W. Scripps School of Journalism at Ohio University. Full bio.