Every entrepreneur and business has a choice. Continue down the path of traditional wisdom and conventional solutions, or employ a strategy of disruptive innovation.
According to Harvard professor Clayton Christensen, "A disruptive innovation is a new product or service or a new business model that doesn't attack the core market by bringing a better product to established users in direct competition with the leaders in an industry, but rather it comes into the low end of the market, either through a business model that can compete at much lower costs, can compete profitably at lower costs, or brings to the market a product or service that is so much more convenient and simple to use and affordable that a whole new population of people who previously couldn't afford or didn't have the skill to own and use a product can now own one." [1]
For me, in this economy, it's an obvious choice. I would rather be different, and take a risk based on something that I believe in, than continue to follow the established practices of industry leaders.

When we introduced standardized services and set pricing into the PR industry in 2005, I'm sure there were plenty of professionals at traditional agencies who thought it was a ridiculous business model. As a matter of fact, most professionals and agencies today still seem convinced hourly rates and retainers are the only viable way to run a professional services firm.

While they may be right, there isn't a day that goes by when I'm not grateful I took a chance and gave myself the freedom to fail. After all, that's what being an entrepreneur is all about.
6 Things I've Learned About Disruptive Innovation
1) Just because it hasn't been done doesn't mean it won't work.
When you have a vision to change the game and truly do something unique, most people won't "see" it. That's the first indication that you might actually be onto something. As Howard Schultz said, "Vision is what they call it when others can't see what you see."
2) Take risks and dare to fail.
Forget conventional wisdom and what the so-called "experts" say — look where that got our financial industries. Be different and follow your own path, even if that means faltering along the way, while facing doubt and criticism from your peers.
3) Be bold and decisive in your actions.
Have the confidence to lead. Never doubt yourself or your ability to succeed.
4) Execute and adapt faster than your competitors.
Focus on executing your business strategy and adapting to the countless factors that influence success and your competitive advantage.
5) Have the passion to make your vision a reality.
Many people have a vision for something greater, but it's the entrepreneurs and innovators who combine vision with the passion to make it reality.
6) Maintain perspective and cherish every moment.
Don't get so caught up in the destination that you forget to enjoy the ride. Take the time each day to appreciate the people and experiences that make life and business so amazing.
Related Posts:
Paul Roetzer is founder and president of PR 20/20, a Cleveland-based inbound marketing agency and PR firm. He can be found on Twitter @PaulRoetzer
Subscribe to receive the PR 20/20 blog by email or RSS feed.
[1] Holzner, Steven. How Dell Does It. New York: McGraw-Hill: 2006.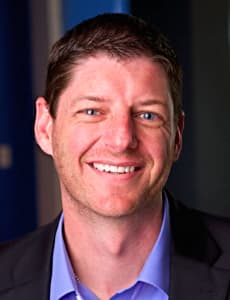 Paul Roetzer
Paul Roetzer is Ready North's (formerly PR 20/20) founder and senior advisor, as well as the founder and CEO of Marketing AI Institute. He is the author of Marketing Artificial Intelligence (Matt Holt Books, 2022) The Marketing Performance Blueprint (Wiley, 2014), and The Marketing Agency Blueprint (Wiley, 2012); and the creator of the Marketing AI Conference (MAICON). Full bio.