Inbound marketing requires a champion—those who believe in the power of inbound, and are willing to take a risk on a new direction, methodology and technology. Here at PR 20/20, we call these champions change agents.

We've helped many change agents implement inbound tactics, and prove MROI to leadership. It doesn't happen overnight, and every journey is unique. That said, their successes continue to inspire us.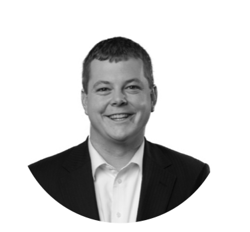 In this spotlight, we've featured Chris Schmitt (@ChrisSchmittEsq), senior director of strategic development at National Association of Manufacturers (NAM). NAM is a DC-based trade association with more than 14,000 manufacturing members representing 80%+ of the manufacturing economy.
Prior to his current role, Chris executed digital transformation at two Cleveland manufacturing powerhouses. Read on to see how Chris implemented an inbound approach at both organizations, and proved long-term value to the C-suite.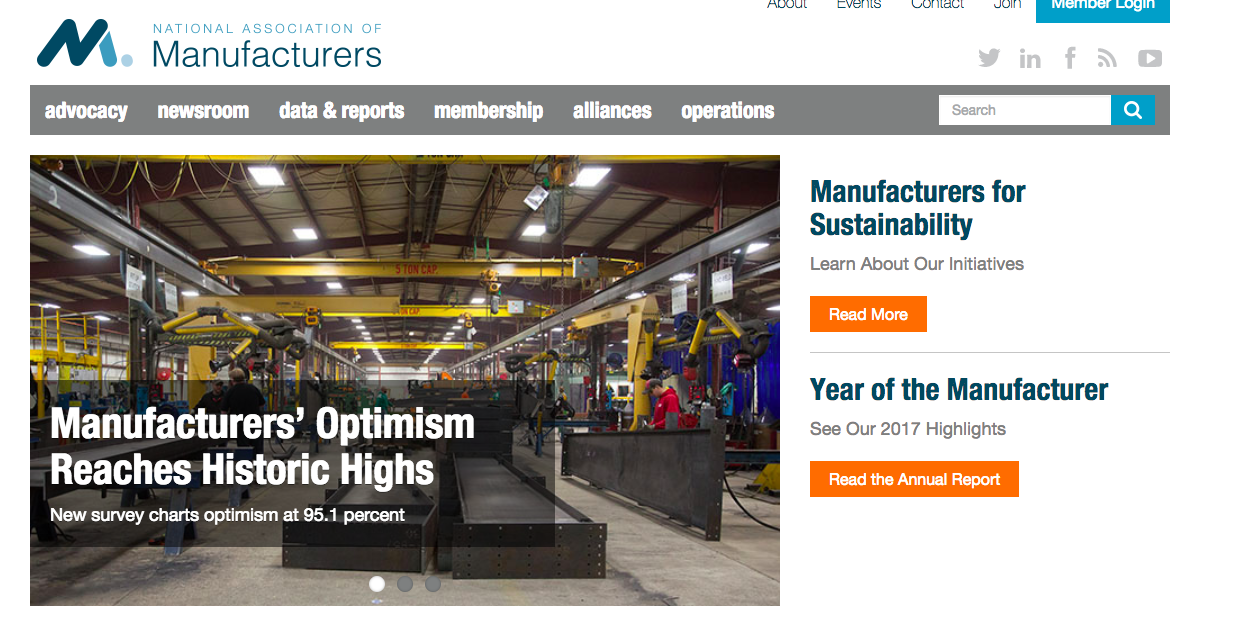 Q&A with Senior Director of Strategic Development at National Association of Manufacturers
Q: How many times have you been through the inbound process from the ground up?
A: I was first exposed to inbound marketing working at a small marketing agency from 2009 until 2011. We were building websites and we did not understand why we were losing business to inbound. The methodology is all about driving people to take action, and that is something that I didn't understand until I moved to the client side.
After that, I started working with a $30 million manufacturing company in Lake County, Ohio. I quickly realized the opportunity to bring in new leads, prospective partners and suppliers through a good inbound strategy. So, I partnered with PR 20/20 in 2012 to create a ground-up program with a new website and new marketing strategy with HubSpot.
In the throes of getting that off the ground, I was hired by another, larger manufacturer. At the time, this organization used a product-catalog based website and had not thought of content as a revenue-driving marketing tactic. Being able to come in and position inbound and content marketing as something that would put us ahead of the pack was a difference maker in my career there, and also has proven to be a differentiator for them on the revenue side.
Needless to say, to go from executing inbound marketing at a $30 million company to an $8 billion company in six years has shown me a many different bites of the apple.
Q: What did initial goals and strategy look like?
A: At my first manufacturing company, our goals were centered around driving a targeted audience to the website who were potential customers. So the strategy there was focused on volume.
On the flip side, and in later years at another organization, we needed a way to connect with customers over more than price in an industry where price is key. We needed to build a relationship with trust. We started to position our products through inbound—as innovative and well tested by doing interviews in the field—providing a better story around our product, our customers, and the overall experience.
Q: What were your biggest challenges in executing inbound (vs outbound) marketing?
A: Two challenges: Inertia and people.
Inbound marketing is not hard, but it's complicated. It takes slowing down and rethinking how you are doing things and why. It takes hiring new people to fit a new model. That is difficult when you come into an organization that is pretty stable in how it approaches marketing.
Naturally, it takes awhile for senior leaders to believe in the investment. It takes making a big sale, or it takes a dramatic increase in leads to really earn buy in. If you tell leadership that you want to double your team because you want to go from a catalog-based program to a content-based program, it can be a costly outlay before seeing results. Be willing to do the extra work, and be willing to take the leap of faith with the senior leadership to convince them that this is going to pay off for your company.
Q: How did you decide on the ideal marketing technology stack?
A: Work with the right partner. Finding someone who knows the industry and knows how technology can work best in the manufacturing industry was key for us. Working with PR 20/20 took the guesswork out of it for our team, and once we started using HubSpot, it was a seamless process from there.
Q: How did you prove to the C-suite that inbound marketing was (and is) the key to long-term business success?
A: First it was convincing leadership that we needed to do something different. All of our competitors were following the same product-based catalog model that we were, and it was getting harder and harder to stand out.
We needed to break away from the pack. Then, we secured a big win: Someone in Africa saw an article that we posted on our blog, contacted our sales person for that region, and mentioned the blog. Since then, this lead put in an order that has paid out in almost $2 million. The only way they were affiliated with the company was through the blog. He found the blog post on a google search about the best kind of grounding conductor and that was enough to cause him to call, develop a relationship and make an order. So if you want to convince the C-suite that you know what you're doing, a seven-figure order doesn't hurt.
And, also significant, this occurred only about three months after we launched inbound marketing. There are many metrics you can report, but at the end of the day, the one that matters most to the C-suite is revenue. The quicker you can get from content to revenue, the more buy-in you will get.
Q: How did you communicate the new digital direction internally?
A: We were very open and very direct about the process both within the marketing department, (developing buy-in from the people who would be doing the work every day) and across other areas. We needed buy in from engineering, product management and customer service. We needed everyone to be going in the same direction on this.
The inbound model only works if you have leaders in the organization that can support it. Getting everyone aligned is what makes the difference. The more departments you can have singing this song up the chain, the better the response is going to be at the top.
Bottom line: If it's a marketing-only initiative, it's dead upon arrival. You can't survive doing inbound just with marketing; you have to get your whole organization to go with you.
Q: How did you use digital tactics to create real value at each stage in buying cycle?
A: The most effective tactic was the creation of digestible content. Highly scientific, technical products need to be presented in a digestible way—like through an infographic or a short video. The second most effective tactic was promotion. We drove inbound through social, email, and placing content people needed where they'd most likely find it (or expect to find it).
Those are the activities that drove the most action back to our site. That's really where the double down happened ... when we were able to hire more people to focus just on social because it was paying results. It was driving leads back to the organization, and also in many cases, driving revenue.
Q: Has digital marketing contributed to bottom-line business goals?
A: It absolutely did. It made marketing tangible for a lot of people who were not believers.
Thanks to inbound, marketing became a business-driving force of the organization. It changed how the business interacted with the marketing department, and changed how the department interacted with the rest of the business.
Q: What advice would you give to an enterprise just starting the journey to digital transformation?
A: Find the right partner; don't go it alone.
You have to establish trust around the process. Get buy in from people across the organization and convince leadership to give it a go.
Don't give up too quickly. It's a process and it requires ongoing growth. It will take time to get the engine running. Once it does get going, it saves dividends. In our instant return society, people think they can turn it on and get more leads. And you have to be able to build around it and it will take time to do that.
Ultimately, it starts and ends with content. You can have the best system in the world, but if you don't have the content to support inbound, you're wasting your time.
Most people who have gone into the inbound world and found success are willing to talk about it. There are lots of companies out there that can serve as peer resources to those considering it. Even competitors are willing to chat and share stories because everyone is new to this game. There is more help to get started than just about anything else in marketing. Take advantage of those resources. It really can help to make the case internally.
Q: What's next for you at National Association of Manufacturers?
A: I'm proud to work with the National Association of Manufacturers, and look forward to the challenges and opportunities ahead. This role is a great overlap of my work with manufactures and my passion for helping others on issues ranging from workforce development to education to policy.
Ready to Become Your Organization's Change Agent and Inbound Champion?
Our goal is to educate and empower marketing change agents to advance their careers, and drive digital transformation and performance in their organizations.
 Subscribe to the PR 20/20 blog for useful, actionable content to get started on your journey.

Sandie Young
Sandie Young started at the agency during the summer of 2012, with experience in magazine journalism and a passion for content marketing. Sandie is a graduate of Ohio University, with a Bachelor of Science from the E.W. Scripps School of Journalism. Full bio.