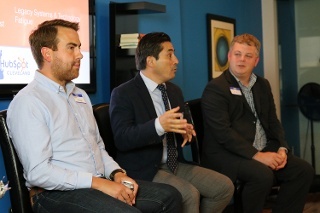 This post originally appeared on the Cleveland HubSpot User Group (HUG) blog.
Unlike the traditional marketplace, modern corporations cannot survive on brand and historical relevancy alone. In fact, research from Innosight estimates that 75% of today's corporations on the S&P 500 index will be replaced by 2027.
You must constantly fight complacency to change the status quo.
This forces marketers to answer a vital question. Should you continue traditional marketing efforts to face inevitable irrelevancy? Or, should you adapt and align your technology, talent and strategy to effectively reach consumers in this shifting marketplace?
This changing landscape can be intimidating and overwhelming, but the decision to go digital and embrace inbound is clear.
Learn from organizational change agents who challenged their businesses to think differently and are seeing the return.
At the latest Cleveland HubSpot User Group (HUG) event, PR 20/20 founder and CEO Paul Roetzer (@paulroetzer) led a panel of inbound marketing champions who discussed their role as organizational change agents. Panel members featured include:
Jorge Solorio (@JorgeLubrizol), the Americas Industrial Business Manager at

Lubrizol.
Chris Schmitt (@ChrisSchmittEsq), the Global Marketing Director at

Pentair

(formerly ERICO).
Evan Dean (@InBoundEvan), a Principal Channel Consultant at

HubSpot, who works with organizations to activate the HubSpot platform and helps advocates prove the value of inbound marketing.
Read on to learn four key insights from these business leaders, all of who made a case and won company-wide support for inbound marketing implementation.
1. Inbound Marketing Can Work In Any Industry
Do you have doubts about the viability of inbound marketing in your industry? Based on the experiences of Jorge and Chris, implementing inbound marketing is not reserved for certain industries.
Chris from Pentair, for example, found inbound marketing success in an industry where the average decision maker (industrial engineers) is 57 years old. This generation traditionally chooses brands built on heritage and history. However, they are embracing technology and are accessible to brands, like Pentair, who think digital.
Another real-world example: The Corzan® Industrial Systems' corporate blog, which Jorge started, caters to industrial engineers interested in chlorinated polyvinyl chloride (CPVC) applications. This branded blog focuses on industry trends and persona pain points, enabling it to become a trusted resource of industrial engineers and plant managers. Because Corzan Industrial Systems leads the conversation for this industry, they have become the go-to source for CPVC information and problem solving.
The key is that regardless of the age, the interests or the behaviors of your buyer personas, they yearn for trustworthy producers of high-quality content. The key is to create content that fits the needs of target personas.
Now, more than ever, it's more important to be first than to be perfect.
Organic search is a key aspect of inbound success, and Google often rewards content for longevity. A study by Ahrefs about ranking in Google showed that the average age of a Google result declined as you scroll down the page. In other words, on average, the first result is older than the second result, and so on.
What this tells us is that longevity matters. Create valuable content that does not yet exist online to increase your odds of success.
2. Inbound Marketing Requires Buy-In Across the Organization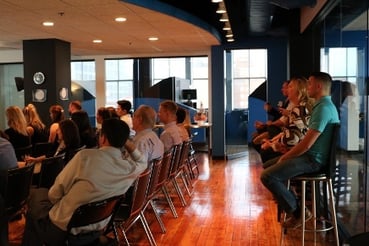 Successful marketing can no longer be contained within the silo of a single department. Key stakeholders across the organization must buy in to realize its full potential.
But, if your organization is accustomed to traditional marketing and sales activities, change can take convincing.
Think: How might inbound marketing impact organizational roles?
Executives: In the end, they'll want to see results. Up front, they'll need to understand that marketing and IT spending need to change because inbound marketing typically requires:
New talent with a new skillset.
New training of teams for technology and methodology.
New software for marketing automation and other tech tools.
>>> Related resource 6 Ways to Win Executive Buy-In for Inbound Marketing
Sales Team: Marketing's relationship with sales must change. Transparent communication is crucial to inbound marketing, as it enables:
Leads to move more seamlessly through the funnel from marketing to sales.
Marketing to give sales more information on a lead prior to initiating contact.
Sales to provide feedback on the information potential customers need at the top and middle of the funnel.
Marketing to use sales data and information to better educate leads before they reach sales.
>>> Related resource: How Marketing Can Support the Sales Process
Customer service: As the closest contact with customers, this team can:
Provide marketing with frequently asked questions, which can be used for content creation.
Subject matter experts: SME's in engineering or product development must be on board with inbound because they:
Can write content or review your content to ensure accuracy and help you speak the language of your customer.
>>> Related resource: 20 Marketing Opportunities from 20 Minutes with a Subject Matter Expert
Lastly, the whole company must buy in. They can be your biggest promoters.
From the start, try to involve as many key players as possible. Give them opportunities to take ownership of inbound projects. Take the team along for the ride to help you and the organization make the most of inbound marketing.
3. You Can't Build Rome (Or a Successful Inbound Marketing Strategy) in a Day
Evan, the HubSpot panelist, works with organizations to integrate HubSpot and implement inbound. Oftentimes, they are jumping into inbound for the first time. After years of working with these companies, Evan said the main thing he's learned is to "dip your toe in and do it. Be okay with admitting when something didn't work, then try again."
The goal of inbound marketing is to give your consumer the right content at the right place at the right time. You won't hit the bullseye on the first shot—and that's okay.
Inbound marketing is not about quick wins or life hacks; it is about connecting with your consumers in natural ways. It's easy to place an ad in the paper, pay for a list and send an email blast or attend a trade show with no lead-in or follow-up tactics. But, consistently creating quality content month after month is hard.
Jorge emphasized that blogging progress takes time. Each piece of content was a learning moment, and success was built one idea at a time.
For Chris, many of his team members were unwilling to adapt from their traditional marketing roles, so creating a team of hybrid marketers who are "willing to fail and be told no" was key to Pentair's inbound marketing success. For both these companies (and yours, too), resiliency and a desire to adapt are at the foundation of lasting change.
Don't let your fear of the unknown prevent you from starting: Do something small. Track it. Learn from it. Tweak it.
>>> Related resource: Hacking Marketing: 15 Proven Quick Wins and Campaign Concepts for Startups
4. Consistent, Quality Content Is the Backbone of Inbound Marketing
How does a billion dollar corporation become a trustworthy source for consumers? It may sound counterintuitive, but it's possible when you create content that educates or instructs and doesn't merely promote.
According to the 2017 B2B Content Marketing Trends, 85% of B2B marketers contribute their organization's overall growth to higher quality, more efficient content creation.
Brands are accustomed to creating promotional content that speaks solely to the product or service, but they struggle to listen to consumers to find out what they want to consume. Hint: It's not a sales sheet about how great your product is.
Jorge's corporate blog, which we mentioned earlier, is consumer-centric, not brand-centric. To find out what customers wanted to know, he brought in Lubrizol's direct link to the customers: the sales team. Jorge even brought a business partner and customer into the conversion to ask them what they wanted to learn.
Collectively, they brainstormed a list of frequently asked questions. They also considered which aspects of their product specification and installation process could be answered earlier in the buying process.
What resulted was a content calendar that has been used for months. This content is valuable to consumers because it's derived from their own questions. Think about how you can up your content creation by involving the sales or customer service teams.
>>> Related resource: How to Develop a Content Strategy: A Start-to-Finish Guide
Another mission-critical aspect of inbound marketing is social media. While having a Facebook page with general contact information and a company story is a good start, a company Facebook page is only as valuable as the content it distributes.
For example, shortly after Chris arrived at ERICO, he created a Facebook page. The organization was skeptical of its viability as a marketing asset, but bought in when the page attracted a new customer (and a $1.3 million sale).
So, what was the role of content in this conversion? While the new customer found ERICO through Facebook, he was converted after reading multiple pieces of valuable content. The content was educational, not promotional, and it validated ERICO as a thought leader and trustworthy source for lightning protection.
While Facebook was the distribution model, valuable content was the driver of the sale. Start by creating content your buyer personas will want to consume, and then worry about the distribution.
>>> Related resource: How to Maximize Your Content's ROI Across 3 Core Audiences
How To Get Started with Inbound
Perfecting inbound marketing may be a long-term goal, but getting started can happen quickly, especially when you have the right set of tools at your fingertips. Learn what's possible with top-notch marketing automation solutions like HubSpot. We'd be happy to discuss what's possible for your business in more depth.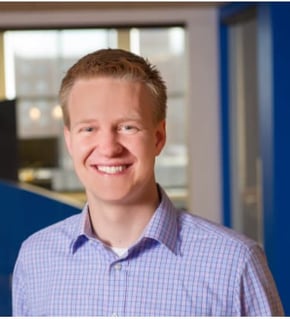 Tim Anderson
Tim Anderson is a consultant at PR 20/20. He joined the agency in February 2017. Tim graduated in December 2016 from the University of Mount Union, where he earned a degree in marketing with a minor in communications.