How often do you create content? Whether publishing daily, weekly, or monthly, odds are you're looking for ways to improve content efforts if you're reading this. Unsure how? It's not because you lack creativity, it's because with millions of ads, blogs, and emails sent and shared across the Internet every minute, it's hard to push past the clutter.
We get it. For modern-day marketers, it's essential that we understand how to strategically distribute valuable, relevant, and consistent content that attracts and retains a clearly defined audience–but it's easier said than done.
I recently completed HubSpot's Content Marketing Certification, which talked about how marketers can efficiently create content. One of the best suggestions? Using technology.
For so long, marketers have relied on instinct over ROI, but that's about to change. Thanks to the following tools and technologies, your team can take your content to the next level, so you're efficiently creating and effectively distributing content, and most importantly, connecting with the right audience, at the right time, on the right channel.
You can trust us. Our team uses these tools, too!
1. BuzzSumo
To create content that people want to read and share, you need to know what is popular. BuzzSumo can help. Instead of taking hours to compile a content strategy, BuzzSumo runs quick reports to identify high-performing content for a specific keyword or domain.
Not to mention, the platform has four key easy-to-use components, including:
Discovery: Browse trending topics, questions, and keywords to generate ideas that guide your content strategy.
Research: Analyze billions of data points across the web to get actionable insights.
Influencers: Find and follow leading authors, channels, and voices who can amplify your brand's reach.
Monitoring: Keep an eye on your brand and its competitors to capture opportunities as they arise.
With the ability to look back a day, week, month, or even a year in time, you gain the insights needed to make sure your content stands out against your competitors. So no longer do you have to guess what will work. With a simple search, you'll know.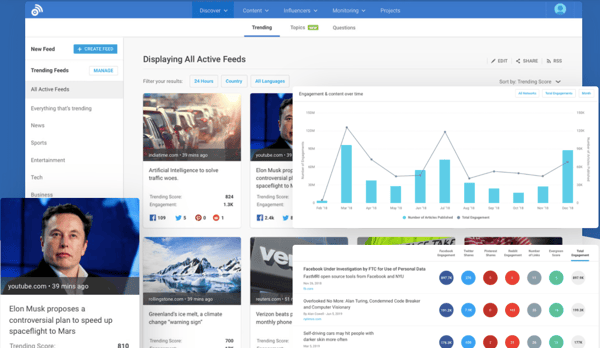 Source: Buzzsumo
2. Frase
Did you know Google receives more than 4 million search queries per minute, and a majority of those SEO opportunities come from question-driven search queries?
So, what questions are website visitors asking about your product or service?
Frase's AI leverages online chat to help you create answer-focused content. It's ideal for marketers producing large amounts of content, as it identifies topic gaps that visitors are inquiring about, so you can spend more time honing your strategy, finding optimization opportunities, and reporting on growth.
Frase also analyzes the top 20 results for a Google query, and automatically generates a content brief for it. The briefs provide marketers with:
An overview of high-level data points, such as word count.
A list of important topics mentioned across sources.
Relevant snippets for each topic.
Recommended sub-headlines.
Sentences mentioning statistics across sources.
Frequent domains, and their top links, across sources.
With Frase, the content creation process is faster and simpler.
3. MarketMuse
Looking for ways to accelerate content creation? MarketMuse uses artificial intelligence and machine learning to predict content success from the start.
It provides users with a personalized difficulty score, which determines how well your content stacks up against competitors. It's based on an assessment that looks at the content you have written and evaluates how well it covers the focus of its topic. It then analyzes existing content published about a subject to determine what related topics are important to audiences, and the amount of content necessary to cover the topic fully.
The tool takes that information and develops an original long-form piece of content that focuses on important KPIs.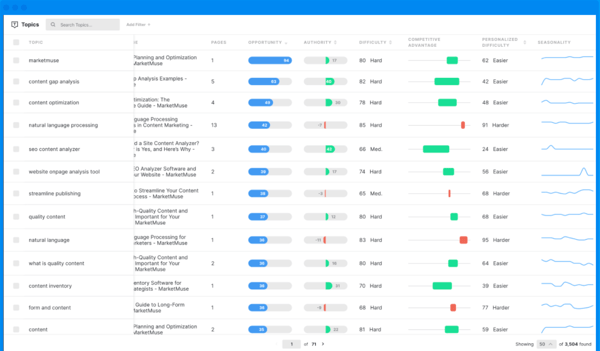 Source: MarketMuse
4. SEMrush
Branded as the all-in-one marketing toolkit, SEMrush is designed for digital marketing professionals across search engine optimization, social media, content marketing, market research, and more.
With a simple domain search, you can run a technical SEO audit on any site, including your competitors, to identify the keyword phrases that are likely to get you the most search traffic. Once you know the keywords that are used by your competitors with the greatest effect, you can make them a part of your own content marketing efforts.
You can also track past and present search rankings to see your progression or regression on Google over a period of time. This helps to check your content quality and optimize it in real-time.
As for paid, you can monitor competitor ads and landing pages, and their positions in search results to see exactly what they're spending at the local level. This helps you build a successful strategy that is based on understanding your competition.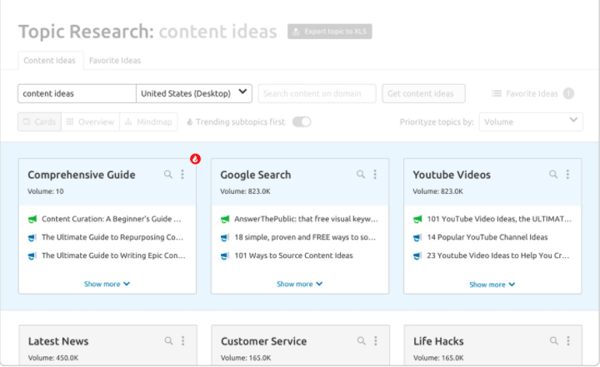 Source: SEMrush
5. AnswerThePublic
Did you know 20% of Google searches have never been seen before?
With AnswerThePublic, marketers get access to raw search insights, direct from the minds of their customers and prospects. This provides marketers with a deeper level of understanding of how people search around specific topics, brands, and even products.
In turn, this creates a goldmine of ideas based on customer queries and questions, so you can fill your content calendar fast. Forget manually sifting through keywords to know what will rank.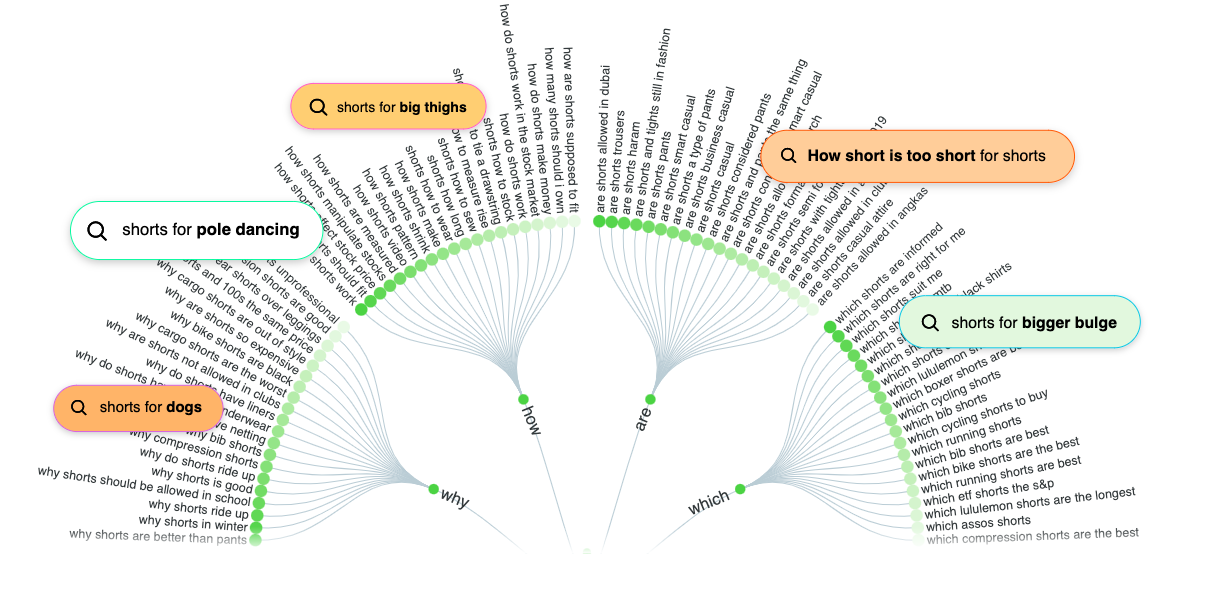 Source: AnswerThePublic
6. Coschedule Headline Analyzer
Do you ever have trouble coming up with catchy headlines? If so, you're not alone.
CoSchedule's Headline Analyzer scores your overall headline quality, and rates its ability to show up in search results.
It looks at word balance, including common and uncommon keywords, as well as the overall sentiment (positive, negative) of the headline.
It then gives the headline a score, offers tips to improve it, and gives you useful information about whether it's too long or short for the topic. Backed by powerful data, it helps marketers capitalize on the types of headlines that convert.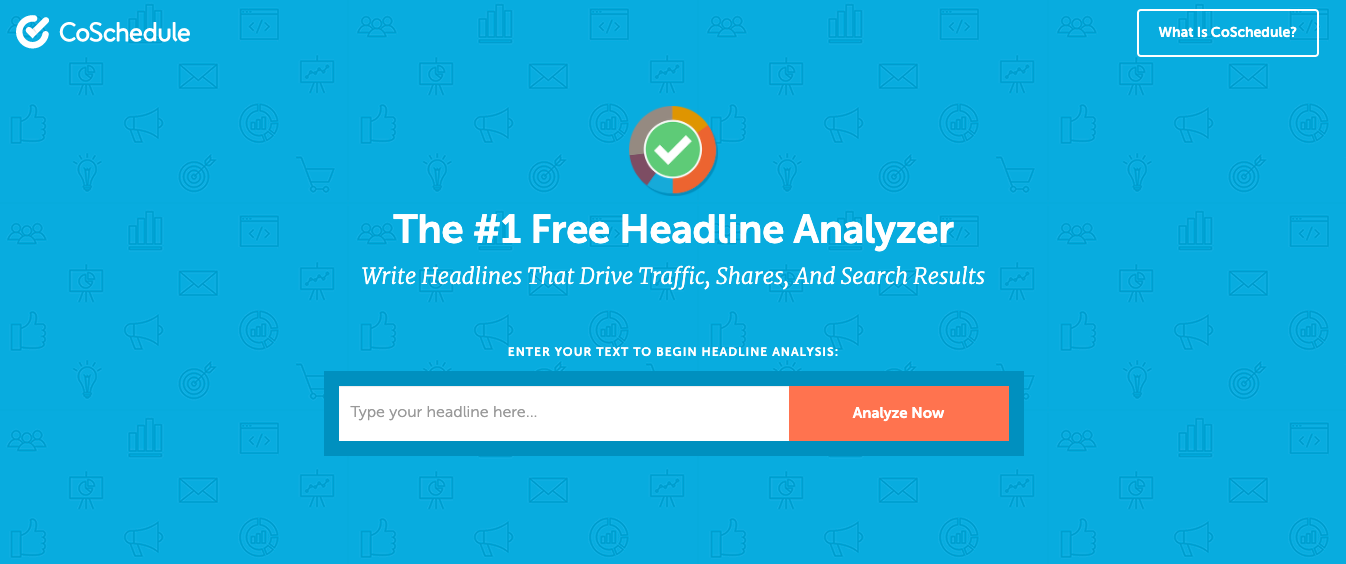 Source: Coschedule
7. Google Trends
Are you looking for a tool to help you keep up with the latest search trends? With Google Trends, you can.
By entering a search term or topic, you can quickly identify what people are searching for across various regions, languages, and categories. This includes arts and entertainment, beauty and fitness, food and drink, and more.
You can also compare related search queries, and whether they're rising or falling in terms of interest among target audiences. Using a custom time range, you can find search trends from five weeks, months, or even years from now.
One unique feature called Year in Review lets you see what was trending in previous years. You can filter by country to view top searches and news related to athletes, actors, diets, movies, musicians, recipes, and more.
This helps marketers gauge consumer search behaviors over time to fuel content ideas.
Source: Google Trends
8. Canva
Did you know visuals increase people's desire to read content by 80%? Bring your content to life with Canva—no professional designer required.
With thousands of free templates to choose from, marketers can create compelling visuals that make it easier for people to skim and digest your content. Visuals help break up long-form content to highlight important takeaways for readers to retain.
Templates range from social media posts to marketing collateral to infographics (and tons in between).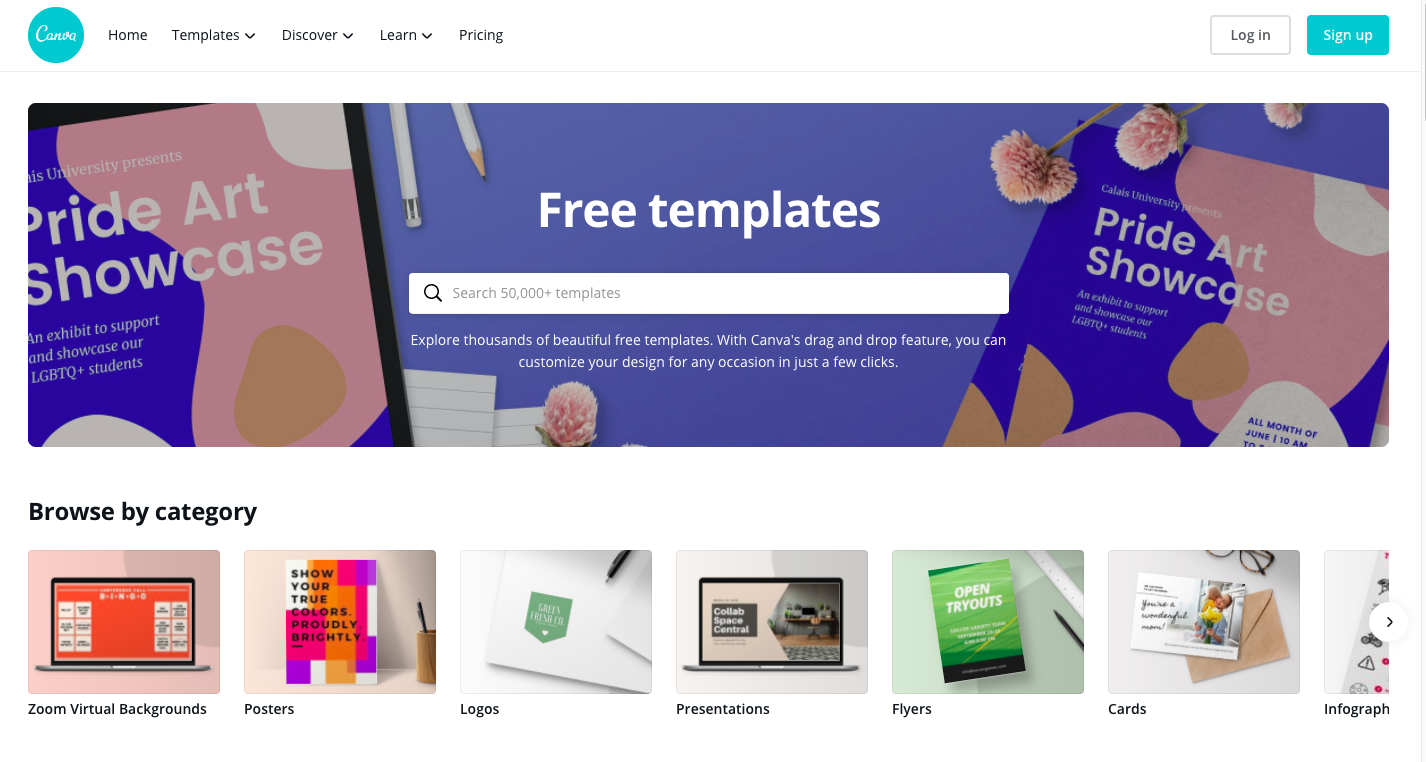 Source: Canva
9. HubSpot
Do you have a documented content strategy? According to HubSpot, only 35% of B2B marketers and 37% of B2C marketers do.
As content marketers battle for the attention of their prospects and customers, it's critical to have a long-term plan in place. After all, having a plan will help you create content more easily.
HubSpot helps marketers get their content (and beyond) organized, so their marketing efforts are aligned across channels. The all-in-one marketing, sales, and service software offers the following content-specific features that allow you to:
SEO: Research and organize topics and keywords based on your company's areas of expertise to see how ranking for certain topics will impact organic traffic.
Blogging: Publish conversion-optimized content with tools that speed up creation and keep formatting consistent.
Pillar Pages: Create clusters of web-pages around core topics.
Landing Pages: Launch landing pages with forms, and automatically personalize content based on who's viewing the page.
Analytics: Track important topics in one dashboard for easy reporting.
Social Media: Monitor brand mentions and relevant conversations, track engagements, and schedule social media posts.
Each of these tools play a part in the content creation process, which enables marketers to educate and entertain targeted audiences.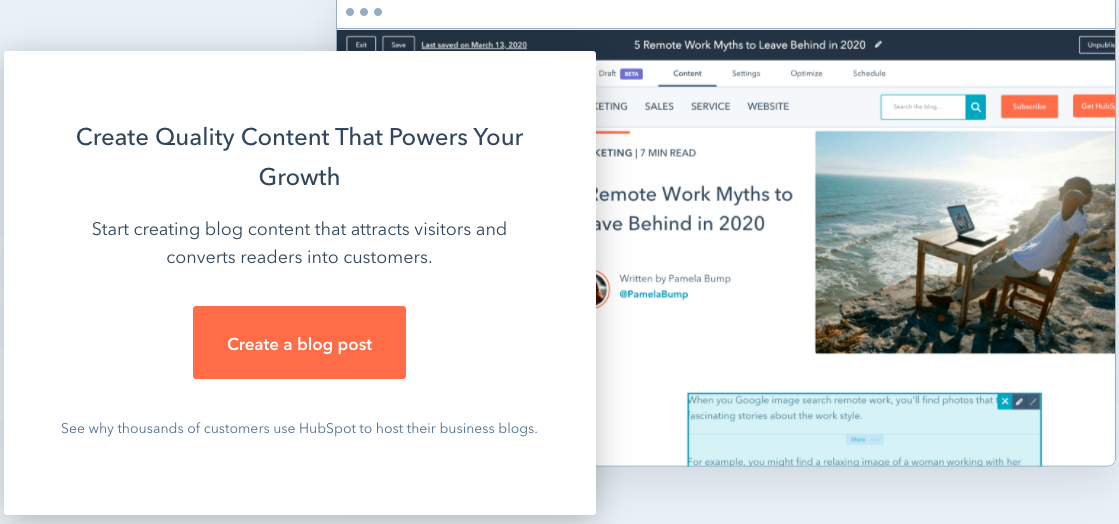 Source: HubSpot
Content Tools Are Only the Beginning of HubSpot's Capabilities
To this day, HubSpot makes up the backbone of our marketing program. To learn how to get started with HubSpot to grow your business, fill out the form below to contact us today.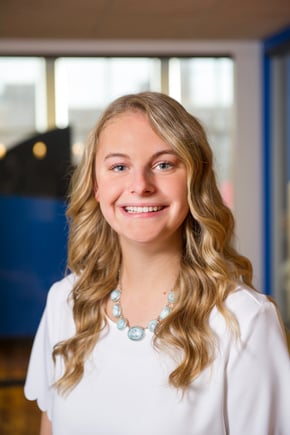 Libby Bradford
Libby Bradford is an associate consultant at PR 20/20 who is passionate about storytelling and brand marketing. She joined the agency in January 2017 with a background in strategic communication, marketing and social media.