Content marketing has become a hot topic for marketing professionals across many industries. A core component of an inbound marketing strategy, content marketing can help level the playing field for many businesses — no matter their size — and is the driving force behind generating leads and building loyalty.
However, content alone cannot deliver results. It is the powerful marriage of content and community that really has the potential to impact a company's positioning as a thought leader, and influence buying decisions. As my colleague Christina Capadona-Schmitz stated in her "What is Content Marketing?" blog post,
"While many understand the benefits of investing in the production of captivating content pieces, without community building activities, established distribution channels, and the internal commitment to a long-term strategy, the content will not travel far beyond the place it is published on the Web."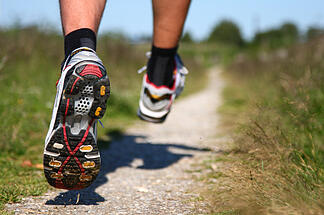 Here are four tips for enhancing your content footprint:
1) Know Your Audience and Their Needs
Before content is shared, it has to be consumed by people who find it interesting and/or useful. In order for your content to appeal to your target audiences (thus enhancing its sharing potential), you must know the purpose of your marketing efforts.
Understanding your buyer personas is crucial before any content marketing strategy can be developed. You must ask:
Whom am I trying to reach?
What are their needs?
What are their pain points?
What is important to them?
How do they best consume information?
What can I develop that will be of use to them?
How can I leverage my expertise to alleviate these concerns?
2) Optimize for Searchers
Optimizing your content to get found is crucial. Buyers today use Internet searches to make informed purchasing decisions, and while product and price are obvious factors, by offering valuable resources (free of sales pitches) your company builds trust and influence, and has a better shot at earning the sale.
Make sure your content is easy for customers and prospects to find by incorporating targeted keywords in both on-page and off-page optimization. Use buyer persona research to determine keywords that will most likely be used by your audience; don't get caught up in industry jargon.
Here are some useful resources for optimizing a few specific types of content:
For short-term impact, consider activating a targeted pay-per-click (PPC) campaign to help jumpstart content consumption.
3) Get Social
One of the greatest satisfactions of creating content is the opportunity to share it with your community and see your ideas spread. To achieve this, here are some tactics to consider:
If you're launching a new ongoing program, such as a blog or eNewsletter, notify your audience ahead of time through established means of communication.
If you already have a blog up and running, use it to announce new content pieces. Invite readers to browse, view or download the content, and encourage them to share it with others.
Share on social networks, which provide great platforms for promoting your content and engaging in conversations about the topic at hand. Also, be sure to include sharing buttons alongside your content, to encourage others to share it as well.
Include links to your content in your email signature. By making content a part of your daily communications, you help to keep it top-of-mind for your customers and prospects.
Remember: community is also about supporting your peers. Be sure to share useful resources from others in your industry, not just your own content. By supporting each other, you can develop a great community with mutually beneficial relationships.
4) Repurpose Existing Content
Bring new life and context to "old" information, extend its reach and provide valuable content in formats that appeal most to your varied audience preferences. For example:
Package a series of blog posts or presentations on a particular topic into an eBook.
On the flip side, break apart an eBook into a series of blog posts.
For more technical pieces, such as white papers, develop an educational webinar (or vice versa).
Customize an eBook or podcast for specific vertical markets.
Use recently developed content to help populate and supplement original content in your monthly eNewsletter.
When considering new mediums for existing content, remember how your buyer personas prefer to consume information, and use formats they are comfortable with.
Savvy B2B Marketing offers some great insight on the dos and don'ts of repurposing content. Also check out Ardath Albee's "The Rule of 5 for B2B Content Development."
Putting It All Together
Ensuring that your content gets found, consumed and shared can be a daunting task for many marketers. But, by understanding your buyer personas, optimizing your content, embracing community and offering information in multiple formats, your chances of success are much greater.
Don't forget that content marketing strategies are never perfect from the start – keep track of what content is resonating well with your personas and what is not, and be willing to adapt your strategy accordingly.
So, what's your company's secret to giving your content legs?
Christy Barksdale is content services manager and consultant for PR 20/20, a Cleveland-based inbound marketing agency and PR firm. Follow her on Twitter: @ChristyHaj.
Subscribe to receive the PR 20/20 blog by email or RSS feed.