Below is a guest post by Elizabeth Victor, a brand advisor for Isentia. She

enjoys sharing tips on media monitoring and analysis, as well as PR measurement. You can find her on Twitter and Google+.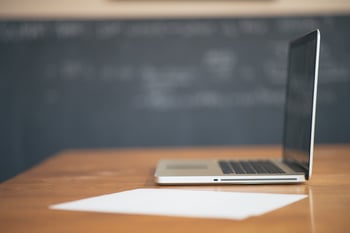 Monitoring and measuring your brand's online reputation is a critical responsibility. Your brand reputation impacts every aspect of the business.
Not sure what consumers are saying?
This article will focus on the top considerations to keep in mind while setting up media monitoring for your brand, from foundational strategy, social awareness, keywords and alerts, to reporting.
1. Develop a Strategy for Media Monitoring
The first step to take when developing a media monitoring strategy: Evaluate what types of media you'd like to cover.
Make a list of the channels you'd like to track, and the categories that should be monitored. Remember to include offline media, as well as online media channels, all filtered by geographic region.
It's also vital to prioritize during this stage. Create a hierarchy of outlets, based on what's most important to your brand. Benchmarking is key, as the medium you deem most important may not actually be once all of the analytics and data add up.
Once you have a foundation, ensure your internal team, or external agency, is on the same page for execution.
2. Set Up a Monitoring Brief
Once you have outlined the scope of what you want to monitor, it's time to create the monitoring brief.
To get started, make a list of the keywords you want to monitor and create the right searches. What are the right keywords to monitor?
Of course, it depends on your company and your monitoring goals. You might include branded keywords, or those that consumers use to find your products or your business. Your Google Analytics account is a good resource to determine keywords, or you can use other competitive tools and media intelligence software to discover the right keywords for your company.
Next, focus on creating the right searches for regular alerts. These can be set up in your media monitoring tools to stay up to date on new media or social mentions. Whether you're using something simple and free like Google Alerts, or something more detailed and robust like a media intelligence platform, creating the right searches will help you get the results you need.
After a few weeks, reevaluate the monitoring brief and keywords search at regular intervals. Any strategy can benefit from ongoing adjustments.
3. Determine Monitoring Alert Frequency
Customizing your alerts is a critical part of the media monitoring process. You will likely want to be alerted to certain events immediately, while others might be daily or even weekly alerts.
The tools you use for media monitoring must be able to adapt to trigger differently so that you get the information you need when you want it. Missing an important alert can mean a missed opportunity, or can even be something that escalates into a social media crisis or problem that could have been averted. Media monitoring companies can help set up these alerts, and also advise you as to what types of alerts are more urgent than others. Studies show that the sooner you respond to and resolve a customer problem, the higher chance of customer satisfaction.
4. Decide on Reporting
Some media monitoring tools help you create reports. From a big picture perspective, reports can be extremely helpful in establishing trends. Reports are also, of course, important when proving value to your executive team.
Look for media monitoring tools that allow for easy reporting and make it visually appealing as well. Effective reporting can make all the difference in your presentation, or even to enable your own analysis of the data.
Even if your boss or the executives you answer to aren't expecting a detailed media monitoring report, they likely would be pleasantly surprised by a report on how their brand is viewed across media. You can put together a monthly report including a list of media mentions, both online and offline, that go beyond what social analytics have shown them in the past. Include channel-by-channel detail, for example a Twitter report with media mentions, follower numbers, influencer mentions, etc.
If creating reports is an important option for you, make sure that this feature is available in the media monitoring tools you choose to utilize.
Ready, Set … Media Monitor!
There are 4 key features we touched on that will help when managing your brand reputation online (as well as offline). The top steps to manage media monitoring include:
Develop a strategy

Set up a monitoring brief

Determine monitoring alert frequency

Decide on reporting
When you are getting ready to create a plan for monitoring your brand reputation, these considerations will help you develop a solid structure. They are also important action items to ponder when evaluating media monitoring tools and services.