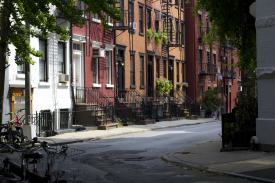 Anyone who has attempted local search optimization efforts knows how rewarding it can be (albeit slightly confusing at times) to set up and strategize for the search masters. Especially for the mom-and-pop shop, local business, or business with a niche geographic focus, local search optimization is critical to help businesses "get found" by the right audiences.
Local search is powerful—especially with mobile search implications. Seventy-three percent of mobile searches trigger a follow-up action, and 63% of these actions occur within an hour of search, Search Engine Land reports.
As our searches become increasingly more specific and long-tail (see Google's most recent algorithm update, Hummingbird), search engines have in turn become more sophisticated in returning only the most relevant results.
To help localized businesses get found, Moz published its annual local search ranking factor results (August 2013). The report showcases factors that marketers should keep top of mind when building out local search strategies. The full overview of their findings can be found here.
In Moz's report and within this post, a "listing" is defined as other sites on the internet, such as the Better Business Bureau, that list your site and information about you as a service provider.
Below, we've consolidated report findings into three integrated ways to improve your local listing strategy and get found, including local placement consistency, relevancy and authority.
3 Ways to Get Found Through Local Listings
1. Keep Your Listing Consistent and Accurate
While Google or your search engine of choice will do most of the heavy lifting, make it easier by proactively connecting the dots. Avoid confusing (and incorrect) search results: Review existing listings and make sure all information is consistent with the information you have listed on your website.
Keep record of the information listed on your site and the information listed in all of your existing listings in case you ever need to update phone numbers, addresses and more. Consider an Excel spreadsheet with the following columns:
Name of Site for Placement
URL of Site for Placement
Date Placement Was Created
Login Information
Last Login Date
Existing Listing Information
Any Specific Listing Site Rules and Regulations
Beyond keeping stock of listing details, be sure you have a grasp on specific rules and terms of each placement. Some sites will eliminate your local listings, along with your login account, if your account is inactive for an extended period of time. Know how to comply to keep your listings present.
Another tip: Don't associated local listings to an individual's account it you can help it. Opt for a generic admin account should the responsibility of maintaining local listings transfer to someone else.
Make it a top marketing priority to keep your local listings maintained. There's no point in getting found if the information searchers find about your business is incorrect. Check in on your listings at least once a quarter to be sure all remain up-to-date.
2. Keep Your Listing Authoritative
As you lay the groundwork and place listings on the web, be sure to keep in mind quality and authority as mentioned in the above factors. Always choose quality over quantity—less can be more, as spammy directory listings can cause more harm than good and actually penalize SEO efforts.
A quick Google search can help identify recommended directories and industry specific listing opportunities, such as:
Start by looking for directories that are well-known and well-established, such as Google Places, Bing Places for Business, and Yahoo! Local Listings. If you still need help determining which directories carry value, run links through a website grader report, Moz Open Site Explorer, or Alexa rank to compare domain authority to the rest of the web.
3. Gain Relevant and Quality Backlinks
Getting found requires developing and maintaining your brand's online presence. Beyond the links you place on directories, build up your list of quality backlinks, or sites linking to you to help you get found, by seeking out opportunities to showcase your business offerings. Consider:
Local event sponsorships: Is your company sponsoring a local event? Events websites will often place a link back to your site as a thank you.
Partnerships with vendors or other local businesses: In a similar fashion, chat with vendors, partners or other local businesses you support, and see if there's an opportunity to co-advertise and drive traffic to both of your sites. A simple banner, or dedicated partnership page on your site will do.
Guest posts on local blogs: Provide guest blog posts to other websites, and include relevant links in the copy. Guest blogging helps establish your individual industry expertise and provides a way for potential prospects to visit your site for additional insights and valuable information. It is also a great opportunity to increase overall brand awareness by tapping into someone else's reach, putting your brand message on a larger stage.
Focus on your content marketing efforts: Drive organic traffic and links to your site by creating a strong content marketing strategy. Promote quality content on your site that people want to keep talking about, and keep linking back to you.
How have you implemented any of the best practices outlined within Moz's 2013 local search factor report? Which factors work best for your company when it comes to local search? Let us know in the comment section below.
Image by Allie Gottlieb (@alliegott).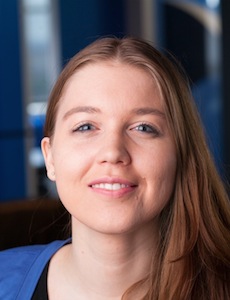 Rachel Miller
Rachel Miller is an associate consultant at PR 20/20. She joined the agency in April 2012, with 11 internships in marketing, communications and journalism internships under her belt—including her first exposure to PR 20/20! Rachel is a graduate of Ohio University's E.W. Scripps School of Journalism. Full bio.