In January 2008, we published a blog post on the 8 Public Relations Trends to Watch in 2008. That post became the most popular page on our Website, was cited on the Wikipedia Public Relations page, created tremendous speaking opportunities and generated thousands of visitors.

That is the power of blogging and the social Web (aka Web 2.0). Every business, and every professional, has the ability to influence audiences and affect change like never before with self-published content.

So while the original post is still relevant, a lot has happened since January. In particular, we recently wrote about the Dawn of the Inbound Marketing Agency, a new breed of PR firm that I believe will supersede traditional PR firms, and possibly challenge the dominance of advertising agencies, as marketing budgets continue to shift toward Internet marketing.

In essence, the social Web, and all the tools and services it continues to spawn, has forever changed the game. There are PR firms that will adapt to meet the growing mass-market demand for Internet-based expertise and service, and there are many that will not.

So here's an updated look at 10 PR trends driving the revolution:
1) Inbound Marketing
Inbound marketing refers to permission-based marketing strategies in which consumers choose to learn more about you by conducting a keyword search online, subscribing to your RSS feed, downloading your white paper, opting into your email newsletter, watching your videos, listening to your podcasts, visiting your social network or commenting on your blog.
2) Content Marketing
Inbound marketing is powered by content. In order to grow smarter and faster than the competition, organizations must continually publish multi-media content online through blogs, podcasts, videos, optimized press releases, case studies, white papers, eBooks and by-lined articles.
Content marketing, which requires expert copywriting and strategic planning, is the
single largest growth opportunity for PR agencies.
Learn more about the impact of content marketing in our post, "
How PR Firms Can Rule the Marketing World
."
3) Social Web (aka Web 2.0) & The Decline of Mainstream Media
The social Web of consumer-generated content and mass collaboration (i.e. blogging, micro-blogging, forums, social networks, photo and video sharing, social bookmarking) is no longer a trend. Rather, it is an integral and powerful part of our lives.

However, as mainstream media's (MSM) ability to reach and influence publics declines, demand for social Web strategy, consultation and services will explode.
4) Search
Through content marketing and the social Web, organizations have the ability to reach and influence consumers directly at the exact moment they are searching for products, services and knowledge.

In essence, they are granting you permission to market to them, but you have to be there. This is accomplished through content marketing and search engine optimization (SEO), which will become a core competency of inbound marketing agencies.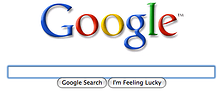 5) Measurement
Advertising equivalency and media impressions have long been the PR industry's means of measuring success. And while these numbers tend to satisfy the C-Suite, what really matters are search engine rankings, inbound links, Website traffic, leads and sales. These highly trackable metrics are how firms should, and will, be judged.
6) Web Software Solutions
New online software (mostly developed by companies outside the PR industry) has made it possible for firms to dramatically expand their services (e.g. monitoring, measurement, SEO, content distribution, Website development, pay-per-click advertising), and in turn provide more measurable value to clients.
7) Next Generation Leaders
The next generation of PR industry leaders and influencers, who are already emerging, will come from Generation X (ages 28-43) and Generation Y (ages 18-27). They will be extremely tech-savvy, fully immersed in the social Web, highly tolerant to risk and motivated to separate themselves from traditional wisdom and conventional solutions.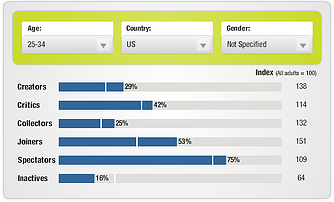 Data from Forrester Research Technographics® surveys, 2008.
For further details on the Social Technographics profile, see groundswell.forrester.com.

8) Value-Based Pricing
Traditional retainers and high hourly rates are too restrictive for the mass market, and once organizations (small and large) realize there is an alternative, demand will skyrocket for firms that deliver value-based pricing.
9) Mobile
I don't pretend to comprehend the full impact of mobile marketing on our industry and business at large, but the geniuses at Google do, and they recently wrote about it on their blog post: The future of mobile
And, just as I'm getting ready to publish this post, I see this article from PRWeek: Omnicom opens mobile-focused firm in New York.
10) Website Development
Website development must be driven by buyer personas, visitor behavior, content marketing strategies and SEO.

Inbound marketing agencies will become the preferred providers for Web development services, with the technical design and programming still delivered by the experts (possibly outsourced, or brought in-house).
Related Posts
UPDATE Jan. 29, 2012: Did you enjoy this article? Check out the author's book, The Marketing Agency Blueprint: The Handbook for Building Hybrid PR, SEO, Content, Advertising and Web Firms. Or, join the community at Marketing Agency Insider, where you can learn from and collaborate with fellow agency leaders.
Paul Roetzer is founder and president of PR 20/20, a Cleveland-based inbound marketing agency and PR firm. He can be found on Twitter @PaulRoetzer
Subscribe to receive the PR 20/20 blog by email or RSS feed.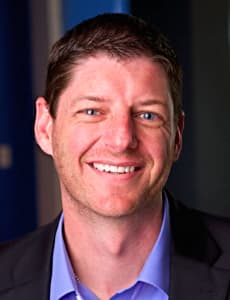 Paul Roetzer
Paul Roetzer is Ready North's (formerly PR 20/20) founder and senior advisor, as well as the founder and CEO of Marketing AI Institute. He is the author of Marketing Artificial Intelligence (Matt Holt Books, 2022) The Marketing Performance Blueprint (Wiley, 2014), and The Marketing Agency Blueprint (Wiley, 2012); and the creator of the Marketing AI Conference (MAICON). Full bio.