This article was originally published on the Marketing Score Blog. We decided to share it here as well because we think you'll find great value in it. Let us know what you think in the comments!
----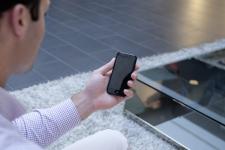 Section 7 of the Marketing Score assessment evaluates marketing technology, as having access to and an ov
erall comfort with different marketing technologies is critical to integrated, results-driven performance.
The assessment asks members to rate their organization's utilization of 10 marketing and sales technology solutions—the foundations for advanced marketing campaigns. In this post, we run through each factor featured in the assessment, grouped as process, collaboration and results tech solutions.
Enable Strong Marketing Tech Foundations
Marketing Process Technologies
Content Management System (CMS): Do multiple people on your team have access to a CMS for making real-time website updates? Consider whether your CMS offers an intuitive interface, easy-to-find and organize content, and integrations with other sales and marketing technologies.

If you don't have a CMS in place that you love, build an internal case by showcasing the value of dynamic, buyer-persona focused website content. Selecting a CMS: A Marketer's Perspective, by NavigationArts' Kenya Hayes (@SpeakPR), offers marketers a few additional tips for working closely with IT throughout a CMS implementation.

Marketing Automation/Lead Nurturing: IDC predicts the overall market for marketing automation programs will blossom from $3.2 billion in 2010 to $4.8 billion in 2015.

From basic to advanced, marketing automation technology enables teams to perform a variety of tactics, in an integrated and measureable platform. Consider campaign management and tracking, email marketing, landing page development, lead management, blogging, social, analytics and more.

For more on marketing automation, check out the following resources from some of the industry's leading providers:

Email Marketing: Battle SPAM folders and the "Delete" button with smarter, contextual email campaigns. Advanced email marketing solutions integrate web interactions, CRM systems and automated campaigns triggered by events (downloads, lead scoring, trade show attendance, and more).

Emailblog.eu is a blog dedicated to all that is email. For a few relevant posts, check out:

Search Engine Optimization (SEO): Does the content your team develops bring new, qualified and organic visitors to your website? How is your site optimized against the competition, and is it ranking for first page results?

The first resource I recommend for anyone less familiar with the ins and outs of optimization is the Beginner's Guide to SEO, from Moz. To stay up to date with the latest in search, subscribe to the Moz blog.

Collaboration Technologies

Project Management: As marketers, we wear many hats and have our hands in multiple projects. How are you managing the workload (your own, and that of your team)?

Project management software enables transparent and collaborative to-do lists, project notes and emails, and more. With access to project management software, marketing agencies and clients are able to check out what one another are working on, the status of various projects and increase the transparency of team communications.

The PR 20/20 team has been using 37signals' Basecamp for project management: here's how. Wikipedia breaks down various project management solutions in its comparison chart.

Internal Social Network: Think about the way you communicate on social networks like Facebook and Twitter. Then think about bringing the best parts of these social networks to your business. "Enterprise social networking is more than Facebook behind a firewall," says Brian Solis (@briansolis) in his 2012 article.

Internal social networks increase workplace productivity, according to Social Media Today. Private, internal social business networks are useful for collaboration, file and password sharing, ambient knowledge exchanges, and overall efficiencies. Another perk: your inbox is rid of overwhelming "reply all" internal emails.

PR 20/20 utilizes (and loves) Yammer as our agency's private network. The post, 5 Benefits of an Internal Social Network, gives more insight into how we use it.

Customer Relationship Management (CRM): An integrated CRM is a required foundation for digital marketing efforts. Close the loop, measure channel effectiveness, enable a more collaborative, seamless marketing-to-sales handoff by integrating CRM into your marketing toolbox.

Are you looking for a CRM solution for your organization, or to better understand how a CRM can impact marketing and sales efforts? Start by downloading the 2013 Gartner Magic Quadrant for CRM Lead Management, courtesy of Oracle Eloqua.

Results and Performance Assessment Tools

Call Tracking: Is your organization able to track the amount of calls coming in from advertising, social media, the website, or other marketing efforts?

Marketers use call-tracking software to determine the most effective marketing channels for bringing in qualified callers. For example, a caller may see a different number on your organization's website based on their location, pages of interest, or marketing channel. Integrated with your website and CRM, you then have insight into the effectiveness of that channel to integrate and close the loop.

Top SEO Rankings provides its list of the top 10 best call tracking software here.

Marketing Analytics: So, why isn't this factor called "web analytics?" I like how HubSpot's Pamela Vaughn (@pamelump) puts it:

"Let's face it: today's marketing goes well beyond the bounds of your website. It's the intersection of what happens between your marketing channels and the outcome on the other side that provides the most marketing insight." — Why You Need Marketing Analytics, Not Web Analytics

Marketing analytics enable marketers to answer questions, such as:

How many unique visitors does our site receive on average each day?
What are the top most visited pages on the website? What are the most popular blog posts?
Which channels bring in the most qualified traffic?
What are the top performing assets in terms of conversion rate?
What was the cause of yesterday's traffic spike (or dip)?

Google Analytics, Webmaster Tools, and marketing automation technologies can give insight into what's happening on your website in real time. Most offer training, too. Consider the following resources:

Social Media Monitoring/Management: Social media has changed the way customers communicate with organizations. Managing multiple Twitter, Facebook, Pinterest, Tumblr, Google+ profiles and more is a big task—and an important one.

22 Social Media Marketing Management Tools, by Lee Odden (@leeodden), offers an overview of some of the leading social media management technologies. Consider the basic functionalities, such as the ability to listen to customers trying to reach you, prospects in need of your solution, or unhappy competitor customers in need of a switch. Then consider the specific uses your organization demands, like CRM integration, media monitoring, subject matter expert influence, etc.

An integrated approach to social that we're excited about is HubSpot's Social Inbox. It provides full social functionality, searches and alerts—all on top of integration with your existing contact database. Follow your social feeds with better intelligence on who's an existing contact, customer or prospect; check out contact profile information within the same social view for smarter social conversations; set up alerts for marketing, support or sales team members; follow specific lists and more with the beta tool.
What's Next In Marketing Tech?
The Marketing Score assessment launched in late 2012, and is still in beta. Since launch, many new marketing technologies have emerged, and different trends in marketing tech have taken the forefront.
Consider visualization tools that help marketers make sense of mass digital data, or real-time engagement software that can better a prospect's website experience. Others not included above are intelligently integrated ecommerce technologies, curated blog readers and news feeds, file sharing and collaboration applications, and more.
Where does your organization rank, and what would you add to the Marketing Score list?
Rank your marketing technology with your own Marketing Score assessment, and let us know about the emerging technologies you find most helpful in the comments below.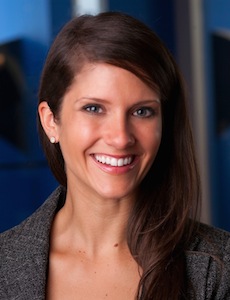 Jessica Miller
Jessica Miller is VP and managing director of PR 20/20, where she guides strategy and performance, and champions the ongoing pursuit of building a great marketing firm. For more than a decade, Jessica has built lasting partnerships that connect marketing strategy to bottom-line business outcomes. Jessica joined PR 20/20 in 2011 with global agency experience. She is a graduate of the E.W. Scripps School of Journalism at Ohio University. Full bio.