Editors Note: This article was originally published on Marketing AI Institute's blog. The Institute was created by PR 20/20 Founder & CEO, Paul Roetzer. Marketing AI Institute helps marketers build a competitive advantage with AI by providing expert content, online education, interactive tools, strategic consulting and live events.
There are more than 10 million marketers worldwide, according to a simple LinkedIn Sales Navigator job function search. Chances are, if you're reading this, you're one of them.
Every one of these marketers has a unique story that makes them who they are, and helps define the professional (and person) they want to be.
There are four million entry-level marketers. More than one million marketing managers. And another one million marketing directors. These professionals are being led by 340,000 marketing vice presidents, and 260,000 C-suite executives (CRO, CGO, CMO, etc).
As I scroll through LinkedIn, I find myself wondering why each person chose marketing as their career, what educational background and job experiences led them to where they are now, and what their aspirations are moving forward.
In short, what's their marketing story?
For me, I gave pre-med a shot for about one quarter of my freshman year in college. I failed. Not for lack of ability, but lack of trying. As a result, I lost some scholarships, almost lost the privilege to attend Ohio University (my parents were not pleased with my performance), and definitely lost confidence and direction.
Then, I found my path by doing the only thing I knew I was passionate about at the time—I began to write. Through a mix of long nights (studying this time, instead of partying), second chances and serendipity, I was accepted into the Ohio University E.W. Scripps School of Journalism spring quarter of my junior year. That same week, I was offered my first internship with a public relations agency in Cleveland, Ohio (my hometown).
I spent five years at that agency after graduation, then started my marketing firm, PR 20/20, in 2005. We became HubSpot's first agency partner in 2007, and then I wrote my first book, The Marketing Agency Blueprint, in 2011. That was the same year that IBM Watson won on Jeopardy!, which is when my career took its next turn.
An AI-powered machine had defeated two of the most brilliant contestants the game show had ever seen. I had no idea what artificial intelligence was, or how it worked, but I was hooked.
Little did I know then that I would spend the next 10 years obsessed with understanding AI and its applications to marketing, business and society.
That led me to launch Marketing AI Institute in 2016, create the Marketing AI Conference (MAICON) in 2019, and, most recently, introduce AI Academy for Marketers in 2020.
The Rate of Change is Accelerating
These things did not exist when I graduated from college in 2000:
Facebook, Twitter, Instagram, Snapchat, TikTok (i.e. social media)
iPhone, iPad, iPod, Watch, etc. (Apple made computers)
FaceTime (actually, we didn't even have unlimited voice data plans)
Gmail (Google itself was only one year old)
Amazon Alexa (or any voice assistants)
WhatsApp
Bitcoin
Tesla
Spotify
Netflix
Slack . . .
You get the point. Think about how rapidly technology has evolved over the last two decades. Now imagine that it's multiplied by a factor of 10x, 20x, or even 100x.
That's the challenge AI presents. It's accelerating the velocity of change.
"Software that can think and learn will do more and more of the work that people now do. . . . This technological revolution is unstoppable. And a recursive loop of innovation, as these smart machines themselves help us make smarter machines, will accelerate the revolution's pace. The coming change will center around the most impressive of our capabilities: the phenomenal ability to think, create, understand, and reason. To the three great technological revolutions–the agricultural, the industrial, and the computational–we will add a fourth: the AI revolution." — Sam Altman, CEO, OpenAI
So, are marketers ready for this next frontier in digital marketing transformation?
Unfortunately, our research shows they're not.
In the 2021 State of Marketing AI Report, we learned that marketers see a near-term intelligently automated future, and believe AI will be essential to their success, but understanding and adoption of AI are slow to take hold.
There is a common belief that fear of AI, and the unknowns it presents to the workforce, is an obstacle that must be overcome to achieve widespread adoption. Yet, we found the majority (56 percent) of marketers believe AI will create more jobs than it eliminates over the next decade.
And when asked specifically about barriers to adoption of marketing AI, only 16 percent chose fear of AI as a contributing factor.
So, if not fear, then what is it that's preventing marketers from evolving?
It is a lack of education and training, as reported by 70 percent of respondents. To further this point, when asked if their organization has any AI-focused education and training, only 14 percent said yes.
Artificial intelligence is forecasted to have trillions of dollars of impact on businesses and the economy, yet the majority of marketers struggle to understand what it is and how to apply it to their marketing.
It's time to change that. It's time to build the next generation of marketers.
Become a Next-Gen Marketer
We are in a rare position to create change, to reinvent what it means to be a marketer. You don't have to become a machine learning engineer or data scientist to take advantage of what AI enables. You simply have to understand what is possible with smarter (i.e. AI-powered) technologies, and apply them to your business and career.
You have to learn to look at problems, and your ability to solve them, differently. You can differentiate yourself from your peers by achieving greater efficiencies in your work, by building more intelligent campaigns and solutions, and by focusing on the traits and abilities that remain uniquely human, such as empathy, creativity, and strategy.
You can become a next-gen marketer.
Next-gen marketers know that in order to deliver the personalization and experiences modern consumers expect, marketing must become smarter. It must become marketer + machine.
Grow Smarter with AI
Today, we are announcing a new Grow Smarter with AITM initiative designed to make marketing AI education accessible to all, from college students to CMOs, through AI Academy for Marketers.
In order to make AI accessible, we have to make it affordable.
While more than 160 marketers have already joined our AI Academy online learning platform and community, the $99 per month price point is just not realistic for a lot of professionals. Especially since we've found that it's common for members to be funding the program out of their own pockets as an investment in their career development. The reality is that many of their organizations just don't get AI yet, so they're on their own.
And, so, marketers can now buy the AI Academy Basic Plan for just $19/month USD when billed annually (50% off for students, educators and non-profits). The Basic Plan comes with access to:
Dozens of on-demand courses from industry experts
Live monthly Ask Me Anything sessions with instructors
AI Tech Showcase product demos
Private Slack community
Marketing AI Show podcast library
Webinar library
Basically, everything you need to understand and pilot AI in your organization.
Marketers can upgrade to the All Access Plan for $79/month USD to unlock five certification courses, plus on-demand access to MAICON 2021 virtual sessions (coming fall 2021).
For marketers who aren't ready to join the membership program, individual certification courses are available for $499 each.
Visit www.MarketingAcademy.ai to learn more.
What's Next?
Marketing AI Institute is a media, event and online education company. Our mission from day one has been to make artificial intelligence approachable and actionable. We've made progress, but the work is just beginning.
Raised a $1M seed round

in fall 2020.

22,000+ users per month (+46% YOY)

to the Institute website.

22,000+ opt-in contacts (+70% YOY)

, including hundreds of subscribers from major brands such as Disney, Microsoft, Samsung, Mayo Clinic, MasterCard, Nvidia, KPMG, Ford, Adidas, Lego, Oracle, Adobe, LinkedIn, Accenture, IBM and Nasdaq.

Corporate partners/sponsors

, including: HubSpot, Drift, Persado, MarketMuse, Mobilewalla, Pattern89, Pandata, rasa.io and Exceed.

Marketing AI Conference

(MAICON)

that drew 300 attendees from 12 countries in its inaugural year (2019).

AI Academy for Marketers

online education platform that launched July 2020. There are 25+ instructors who have created on-demand courses and certifications.

We're writing a book with BenBella (June 2022 release), published the

State of Marketing AI Report

with Drift in February 2021, and recently released

The Marketing AI Show

podcast.
The Grow Smarter with AI initiative starts with making online courses more affordable, but we envision it becoming a movement to help build next-gen marketers and next-gen brands.
Our roadmap is focused on three primary areas of community, education and technology.
The education element is certainly the furthest along, with AI Academy for Marketers and MAICON as the core programs.
For AI Academy, we're exploring AI-powered personalized learning journeys, building more Marketing AI Institute original programming, expanding the network of instructors, and creating deeper specializations for marketing categories and career paths. We're also looking at partnerships with associations and software companies to bring AI education to their audiences.
And for MAICON, we're finalizing plans for a September 2021 virtual conference, which may have a small in-person component. (I REALLY would like to see other humans in person if at all possible, so we'll be working hard on this idea.)
Whether the event is online only, or a hybrid of virtual and in-person, we want the conference to be immersive. We want you to learn AI through hands-on experiences with smarter technologies.
I'll save the Grow Smarter with AI community and technology plans for another time.
What's Your Story?
If you've read this far, I'd love to hear from you. Connect with me on LinkedIn, and let's talk.
What's your marketing story?

What are your career aspirations?

How can we help you personally evolve and advance?

How can we help you drive adoption in your organization?

What education and training programs would be valuable to you?
We don't know where AI is going to take us as an industry, but we look forward to exploring the possibilities together!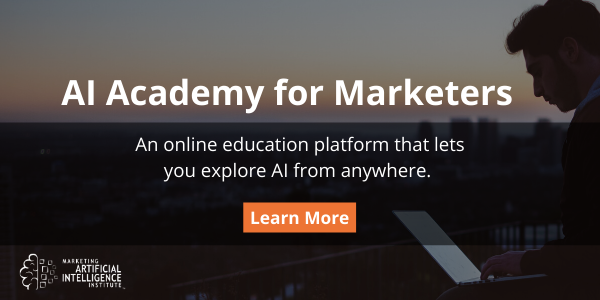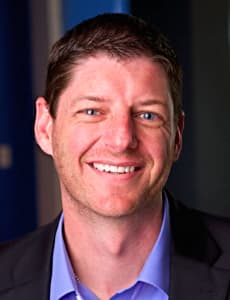 Paul Roetzer
Paul Roetzer is Ready North's (formerly PR 20/20) founder and senior advisor, as well as the founder and CEO of Marketing AI Institute. He is the author of Marketing Artificial Intelligence (Matt Holt Books, 2022) The Marketing Performance Blueprint (Wiley, 2014), and The Marketing Agency Blueprint (Wiley, 2012); and the creator of the Marketing AI Conference (MAICON). Full bio.