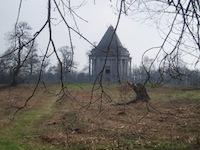 Prior to starting at PR 20/20, I was finishing up school and often found doing one of two activities in the time that was left over after class:
Completing my final internship, where I assisted in the role of community management for a highly engaged Facebook page with close to a million likes.
Spending many hours each week on both brought out the true [marketing] geek in me, as I began drawing similarities between themes in the show and themes on managing an active Facebook page.
As a result, I give you the community management Power of Three.
Good and Evil Must Co-Exist
In the season six finale, the Charmed ones find themselves battling parallel universes. The grand design shifts and they find two worlds: one completely good and one completely evil, both to the fullest extent and equally dangerous.
Similarly, your Facebook page should not be all good or all evil.
A page full of negative feedback shows a need for company-wide improvement, while a one showing only page-published praise will also have a negative effect. Companies that utilize the page as a brag book about their accomplishments can turn off fans by not providing any true value to those that have liked the page.
Be okay with displaying all feedback, positive and negative, and directly engage and personally respond to all. Doing so only shows the human side of the brand, the personalities of the people behind it.
Everyone makes mistakes and everyone has their critics, and even the best products and services will be met with "haters" and differences in opinion. (I know you've met someone who hates Apple.) Embrace all types of commentary—even the negative—instead of trying to hide it.
Hello, Personal Gain!
A common phrase heard in almost every episode of the series, the Charmed sister witches were constantly reminding one another to only use their magic to help others and not themselves.
In the social media world, I equate this to the lesson of deleting posts. Though deleting posts from your page is generally not a good idea, there are exceptions.
Occasionally you might find a post from a fan of your page plugging his or her business that has nothing to do with your company or product. Irrelevant, spam posts that can take away from the conversation about your brand and are blatant self-promotion can be removed.
A person could also leave a comment or post bashing another member of the community. While criticism of ideas and concepts can lead to a healthy argument, bashing of individuals or groups of individuals is harassment and should be removed.
To avoid any potential backlash for taking down a post, state clearly the risk of elimination of messages that do not benefit the community. This description could be placed in the "About" section of the page under "Description," "Mission" or another area of your choosing.
In creating these guidelines, be sure to not only explain which types of posts could be removed, but also why for full transparency.
Create Your Own Book of Shadows
Throughout eight seasons, the Charmed ones battled many different kinds of demons, each with their own unique set of characteristics. They compiled different ways to defeat each in a reference source called the Book of Shadows.
This book came in handy, as the sisters quickly discovered that some seemingly eliminated demons never seemed to be gone for long. Any fans of the series remember Cole? What about Barbas? Exactly.
While recent events have reminded us that "by-the-book" public relations doesn't always work, it is important to still be prepared for the variety of scenarios your page could face.
Develop an action plan for the various types of demons—er, spammers, or negativity instigators—that could visit your page over time. Make your own "book of shadows" with visitor personas and how the brand should respond to each.
While the names of the individuals may change, their characteristics of behavior can be seen many times over, and it can only help to be prepared.
What demons have you had to face as a brand community manager? We would love to hear your stories in the comments section below.
Related posts:
Stay updated: Subscribe to the PR 20/20 blog, check us out on Facebook or follow the team on Twitter.
Photo Credit: Silver fox and licensed for reuse under this Creative Commons License.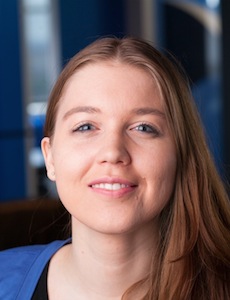 Rachel Miller
Rachel Miller is an associate consultant at PR 20/20. She joined the agency in April 2012, with 11 internships in marketing, communications and journalism internships under her belt—including her first exposure to PR 20/20! Rachel is a graduate of Ohio University's E.W. Scripps School of Journalism. Full bio.