"There is no map. Indispensible linchpins are not waiting for instructions, but instead figuring out what to do next. If you have a job where someone tells you what to do next, you've just given up the chance to create value."
— Linchpin: Are You Indispensible?, by Seth Godin (@ThisIsSethsBlog)
The game has changed, the stakes are raised, the talent war is on, and your fate is entirely in your hands—Are you ready for battle in the job hunt? What sets you apart?
There is no question that today's jobseekers face challenging times. Not only have positions become increasingly competitive, they have also become increasingly specialized, dynamic, and rapidly evolving to meet new world demands. The toughest element in this type of job search? There is no road map to show you the way. Instead, the map is created by each professional's unique journey and set of developed skills.
Students are now forced to prepare for positions that do not exist, but will be mainstream news by the time they are handed their diplomas. This has made it not just advantageous, but essential, to proactively market your way to a job.
To prepare for future jobs, candidates must learn to anticipate, adapt and react in real-time, or risk falling behind in the job market.
The Next Generation of Job Hunting
In Tips to Discover, Prepare For & Launch Your Ideal Marketing Career: PR 20/20 Guide for Young Professionals, we explore each step of the journey to a career you love, providing tips along the way to help you prepare and position for what's ahead.
You'll learn how to:
Establish yourself as a life-long learner.
Develop your professional network.
Write the perfect cover letter and resume.
Rock the interview.
Gain real-world experience.
Build your portfolio.
Land your first job.
From the first spark of interest in a field, to developing it into a professional passion, we have you covered every step of the way. How will you set yourself up for success?
Did a particular section of the ebook resonate with you? Do you have insights or lessons learned from your career or job search that you'd like to add?
Stay updated: Subscribe to the PR 20/20 blog, check us out on Facebook, and follow the team on Twitter.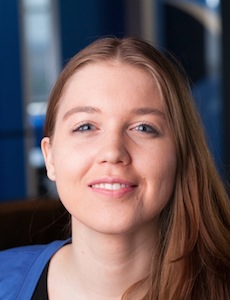 Rachel Miller
Rachel Miller is an associate consultant at PR 20/20. She joined the agency in April 2012, with 11 internships in marketing, communications and journalism internships under her belt—including her first exposure to PR 20/20! Rachel is a graduate of Ohio University's E.W. Scripps School of Journalism. Full bio.