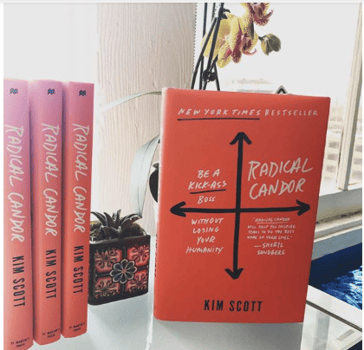 How often do you question whether you're living up to your potential? Do you often feel you could be pushing yourself more to become a better professional, coworker or manager?
If you have ever felt like this, you are in the perfect position to challenge yourself to be a better professional. But, how can you effectively make this happen?
There's a simple solution. It's called Radical Candor™.
The PR 20/20 team recently finished reading Radical Candor by Kim Scott (@kimballscott) as part of our quarterly book club. In Scott's words, "Radical Candor is the ability to challenge directly and show you care personally at the same time." In other words, infusing Radical Candor into your day-to-day work allows you to say what you mean to better your own career and others in the workplace.
So, how is this relevant to you? Below I've highlighted several key takeaways discovered throughout Scott's book to help you become the best marketing professional you can be.
1. Don't hesitate to give guidance.
Many people refer to guidance as feedback, and sometimes, people associate feedback with criticism. In Radical Candor, guidance is described as helping your team members do more of what's good, and less of what's bad by explicitly explaining strengths and weaknesses. By doing this, you're providing your team, whether it be a manager or colleague, with the opportunity to see the difference between the good and the bad to become a stronger marketing professional.
A few ways you can practice providing helpful guidance, include:
Be specific about how you intend to help.

Be clear that your feedback is intended to benefit them.

Show what is good or bad versus simply saying it.

Point them in the right direction to the best person to help them.

Demonstrate that feedback is a gift and not punishment.

Provide context to the guidance you are giving.
2. Host "fix-it weeks."
Guidance doesn't have to just be one on one; it can also be provided in a group setting. In addition to providing your marketing team with regular feedback (with focus on both positive situations and areas of improvement), it's also important to address management concerns before they get to the point of no return. This can be done with "fix-it weeks."
This concept allows annoying or frustrating management issues to be logged in real-time. Issues or "bugs" are then addressed and discussed during a weekly meeting. Once team members have discussed the issues at hand, managers are then assigned "bugs" that should be focused on until resolved.
The overall idea is to fix the "bugs" before they become an ongoing problem down the road. It also allows all marketing team members, no matter what level they may be at, to address concerns they have across the board.
3. Build strong relationships.
A key way to help ensure guidance and "fix-it weeks" are honest and thoughtful is to develop strong relationships with your marketing team members, especially those you work with closely. This can be done by speaking openly with one another in a respectful manner to ensure you are on the same page and understand what your team needs to succeed.
A few ways you and your marketing team can focus on building relationships:
Focus on what makes you happy in the workplace.

You can't truly care for other's needs until you focus on your own.

Be free at work.

Bring the best you've got mentally, emotionally and physically to be an exceptional marketing professional.

Socialize with your team.

Spend time with those you work with to get to know them in a more relaxed and/or personalized setting.

Respect individual boundaries.

Know the difference in respecting your co-worker's boundaries and pushing them to be better at work.
4. Stay balanced.
In addition to working with your team members to create a solid work environment, you must also work with yourself. In chapter five, Scott discusses the power of staying centered, and issues that can arise when you're stressed out at both work and at home.
People often forget the importance of work/life balance and that issues at home can impact your overall quality of life at your marketing company and vice versa. It's critical to remember to "bring your fullest and best self to work—and to take it back home again."
For example, if you're stressed at work and let that spill over into your personal life, chances are it's going to impact your overall happiness at home. Similarly, if you are not getting enough sleep at night or taking the time to care for yourself properly outside of work, your work will most likely suffer. It then turns into a vicious cycle leaving you with an unsatisfactory feeling in all aspects of life.
Address your challenges head on, whether they be at home or at work, and remind yourself to separate them on a daily basis.
5. Follow the "Get Stuff Done" (GSD) Wheel.
To tie this all together, marketing teams should work together to create a seamless operation that fuels people to get work done without telling them what to do. By tying the elements listed above together and creating an open culture, the concept of the "Get Stuff Done" (GSD) Wheel is possible.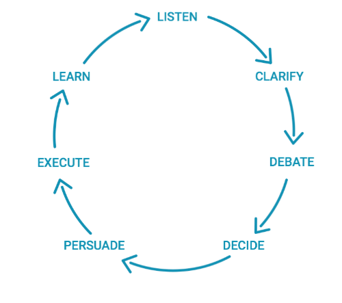 Image by Radical Candor
This strategy allows teams to achieve collective goals collaboratively by following these steps:
Listen

to your team's ideas.

Clarify

ideas so their potential doesn't get crushed.

Debate

ideas and test them.

Decide

whether the idea will come to fruition.

Persuade

team members who weren't involved that the decision was well made.

Execute

the idea across your team or marketing company.

Learn

from the results.
The GSD Wheel, amongst the other tips provided in this post, can help your team members stay on track to living Radically Candid, and in-turn fulfilling a successful marketing career.
Keep up with the latest industry trends.
Be the first to know about the the latest marketing news, tips and best practices. Subscribe to our blog.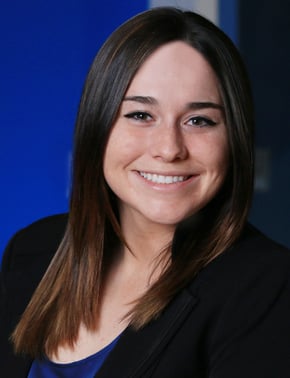 Allison Melnik
Allison Melnik is a consultant at PR 20/20. She is a 2014 graduate of Kent State University with a concentration in organizational communications and public relations. Full bio.